Remodeling your bathroom? Everything you need to know about choosing the best bathroom tile that suits your bathroom space.
The bathroom is one of the most important spaces in your home. Creating an eye catching bathroom is already difficult, but choosing the right tiles is even more difficult because it can either make or break your bathroom space. We know that it's an overwhelming struggle with the various selections to choose from. Been there, done that. That's why we're here to give you tips on everything you need to know about picking the right bathroom tile.
TIP #1: Do Your Homework
We have mentioned that choosing the right tiles for your bathroom can either make or break the space, so it's important to learn and understand the different types of materials and what they are most suited for. There are 4 types of bathroom tiles: ceramic, porcelain, stone, and mosaic.
Ceramic Tiles:
According to the experts at Italia Ceramics, ceramic or non-porcelain tiles is the perfect tile to be used for bathrooms, basements, kitchens, laundries, porches, powder rooms, and other moisture-prone spaces in your home. They also added that ceramic tiles are made with red, brown, or white clay that is fired in a kiln and finished with a durable glaze that carries the color and pattern on the surface of the tile.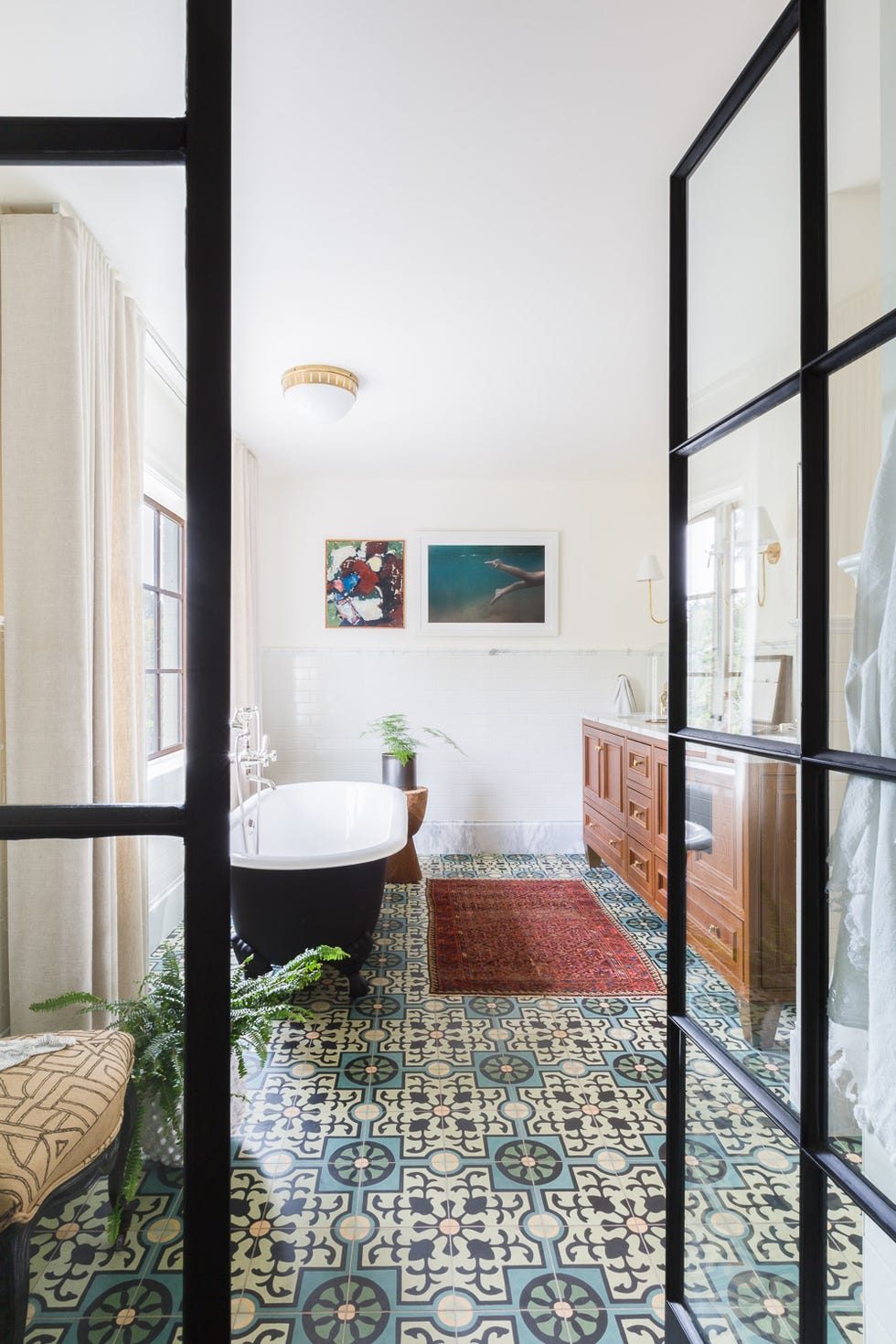 The shiny surface of blue tiles in the photo is compact and non-porous, which is the common characteristic of ceramic tiles: stain, fire, and slip-resistant. Ceramic floor tiles are the perfect bathroom tile because it has a high water absorption rate making the surface impermeable to water penetration and stains. Plus, it's very easy to clean and maintain. It's also one of the longest-lasting products on the market today.
Porcelain Tiles:
I think that porcelain tiles offer strong advantages when it comes to design because it allows endless ideas for interior and exterior styles. Italia Ceramics shared that the full-body porcelain tile carries color and pattern through the entire thickness of the tile, making them a much harder and denser tile.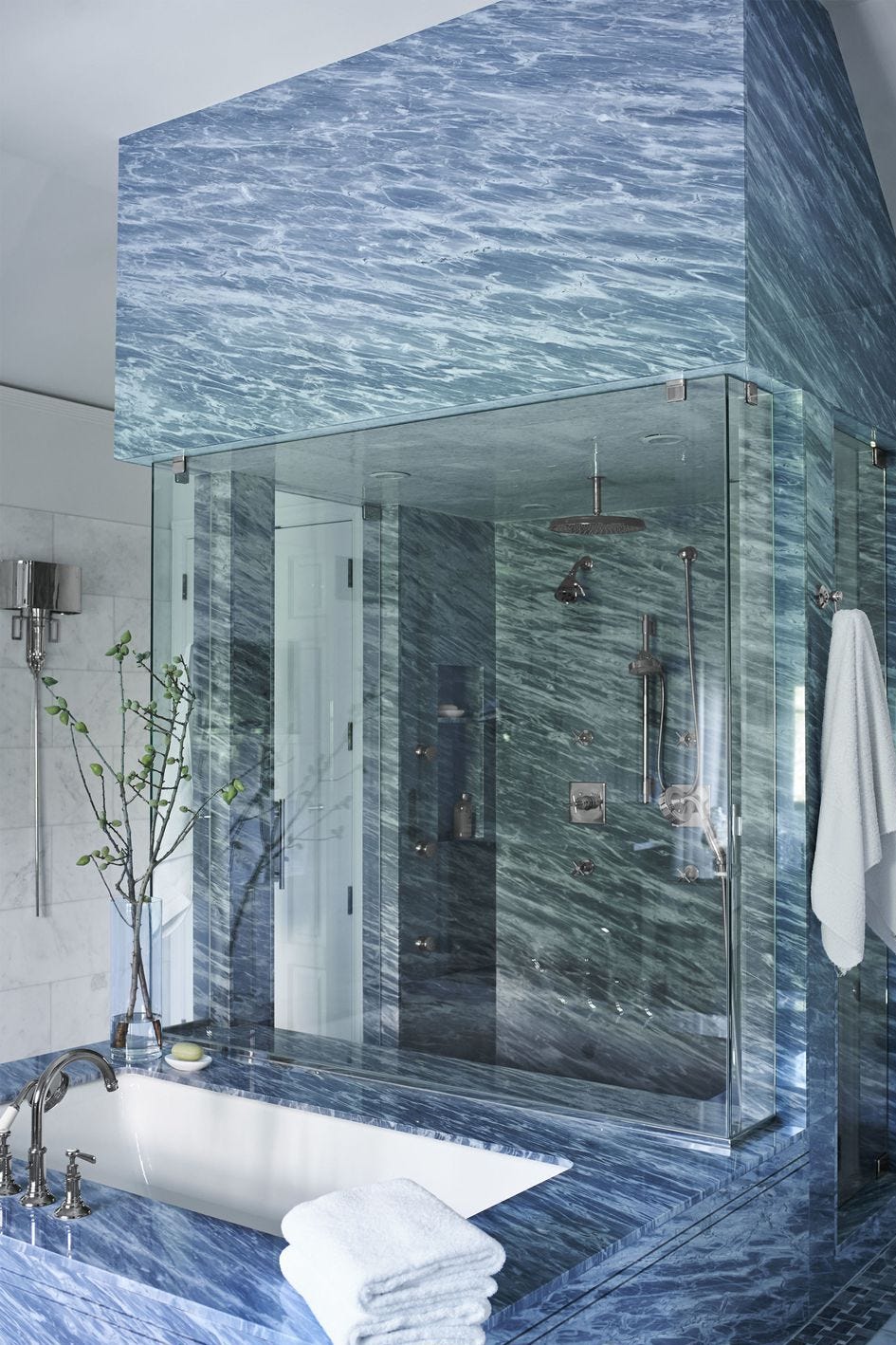 It's best to use porcelain tiles for any wall or floor application. However, they're also great for bathrooms because of its hard-wearing surface characteristic that is resistant to stains and scratches. Plus, it's to keep and clean.
Stone Tiles:
If your interior style is more on the natural earthy feel side, then we suggest natural stone bathroom tile. "Natural stone tiles come in an array of colors and styles. Most commonly used are marble, limestone, travertine, slate, and granite. It is important to note that natural stone tiles are porous, which means they are prone to absorbing water, lubricants, and stains that are left for long periods," says Italia Ceramics.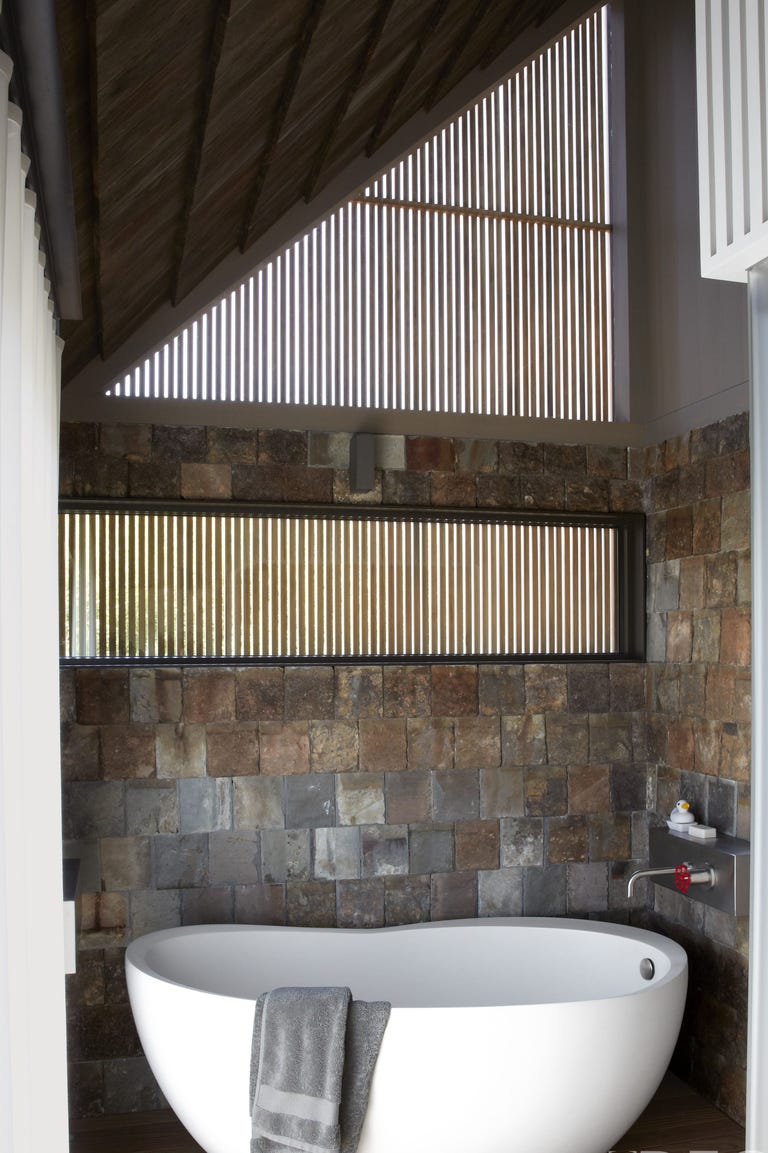 It's recommended to seal your bathroom tile after being applied, and periodical maintenance is a must because it will help build a barrier between water and the stone to block liquids absorbing into the surface and guarantee durability. This will also keep your stone looking flawless and prevent any stains or damages to the surface.
Mosaic Tiles:
If you want to create a unique feature in your bathroom space, then mosaic tiles are the best choice because it offers endless options in color, style, and size. The only disadvantage of this bathroom tile is it tends to be quite slippery when wet.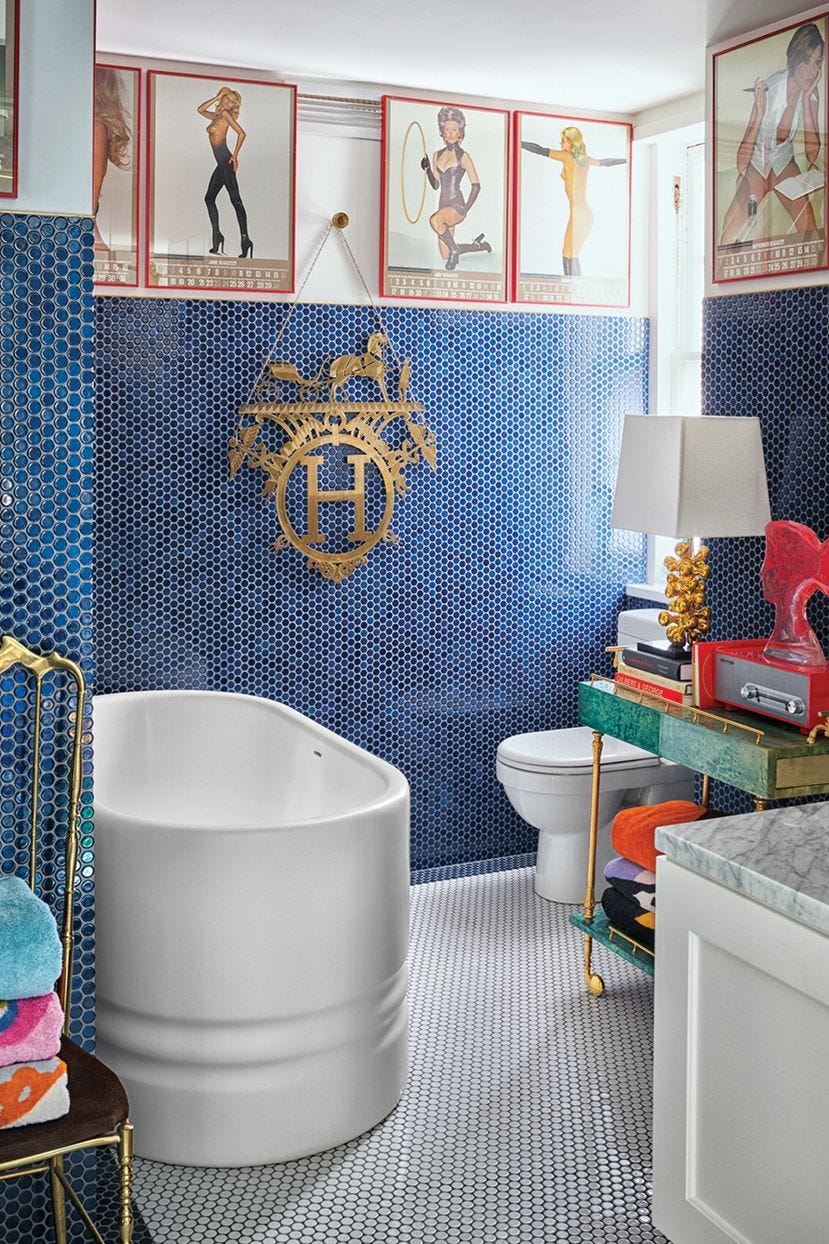 "When choosing mosaic tiles for your bathroom floor, be sure to check the slip rating standards and the warranty. Glass mosaic tiles are relatively easy to clean, but remember the more grout lines you have, the more cleaning is involved!" explained by Italia Ceramics.
TIP #2: Slip Wear Ratings
Another factor to keep in mind when picking a bathroom tile is to choose a tile that has a high slip rating. Italia Ceramics created a guide you can use when choosing tiles for your bathroom space.
PEI Class 1 Rating (No foot traffic) – Recommended for wall use only in residential and commercial applications.
PEI Class 2 Rating (Light traffic) – Recommended for both wall use and bathroom floor applications.
PEI Class 3 Rating (Light to moderate traffic) – Recommended for countertops, walls, and floors where normal foot traffic is expected.
PEI Class 4 Rating (Moderate to heavy traffic) – Recommended for all residential applications as well as medium commercial and light institutional.
PEI Class 5 Rating (Heavy to extra heavy traffic) – Recommended for all residential as well as heavy commercial and institutional applications. Most porcelain tiles have a PEI rating of 5, which makes them the hardest wearing tiles on the market.
TIP #3: Choosing the Size of Your Bathroom Tile
Rule of thumb when designing any room of your home is to estimate the size of the area first. If you have a large bathroom, then large format tiles would look stunning on both walls and floors. Plus, they're great for emphasizing the size of a bathroom to look more spacious.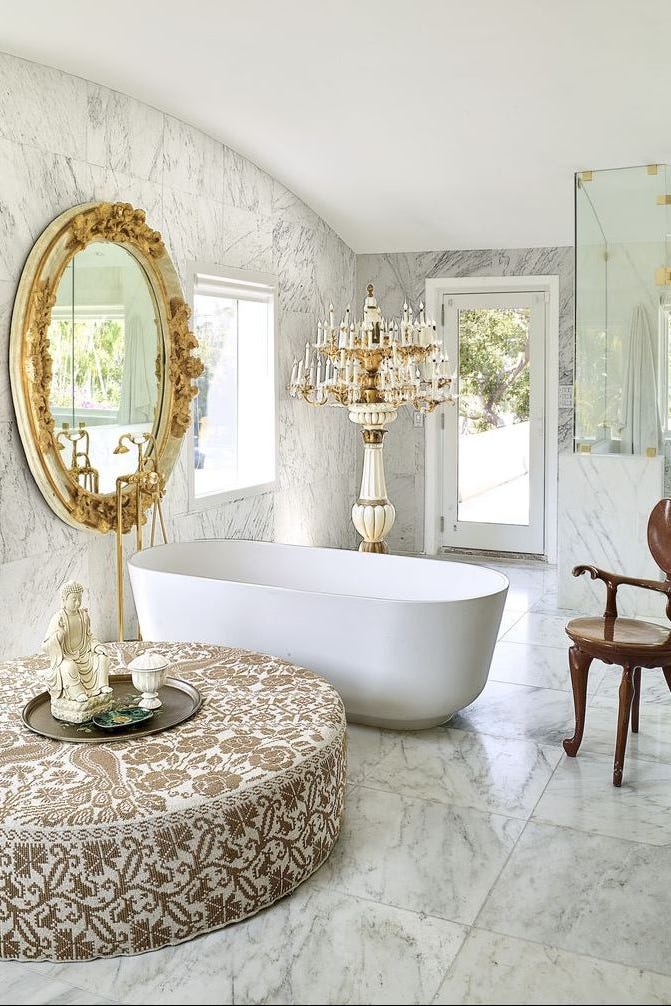 However, if you have a small bathroom, it's best to give your bathroom space a feature such as mosaic tiles. "You can also go for an oversized diamond pattern on a bathroom floor. This can create diagonal lines that give the eye a longer path to follow from one side of the room to the other, so the room feels bigger than it really is." suggested by Italia Ceramics. You can also use strip drains in your shower, any size and shape will work well and will give your bathroom a very chic look.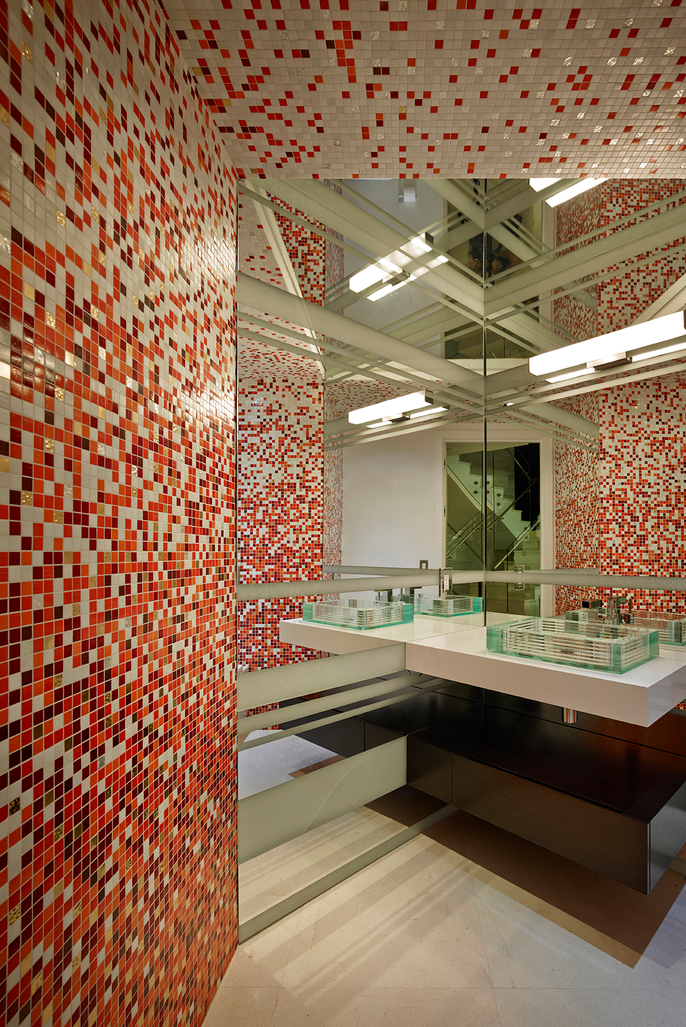 TIP #4: Bathroom Tile Color
We think that one of the exciting and fun in choosing tiles is picking a color that suits your style and personality. Dark bathroom tiles add warmth to the area. Plus, it's great for concealing trails of dirt in the bathroom. However, they tend to make your bathroom feel smaller. Italia Ceramics suggested considering adding a gloss wall tile to enhance and create an illusion of space or an oversized mirror.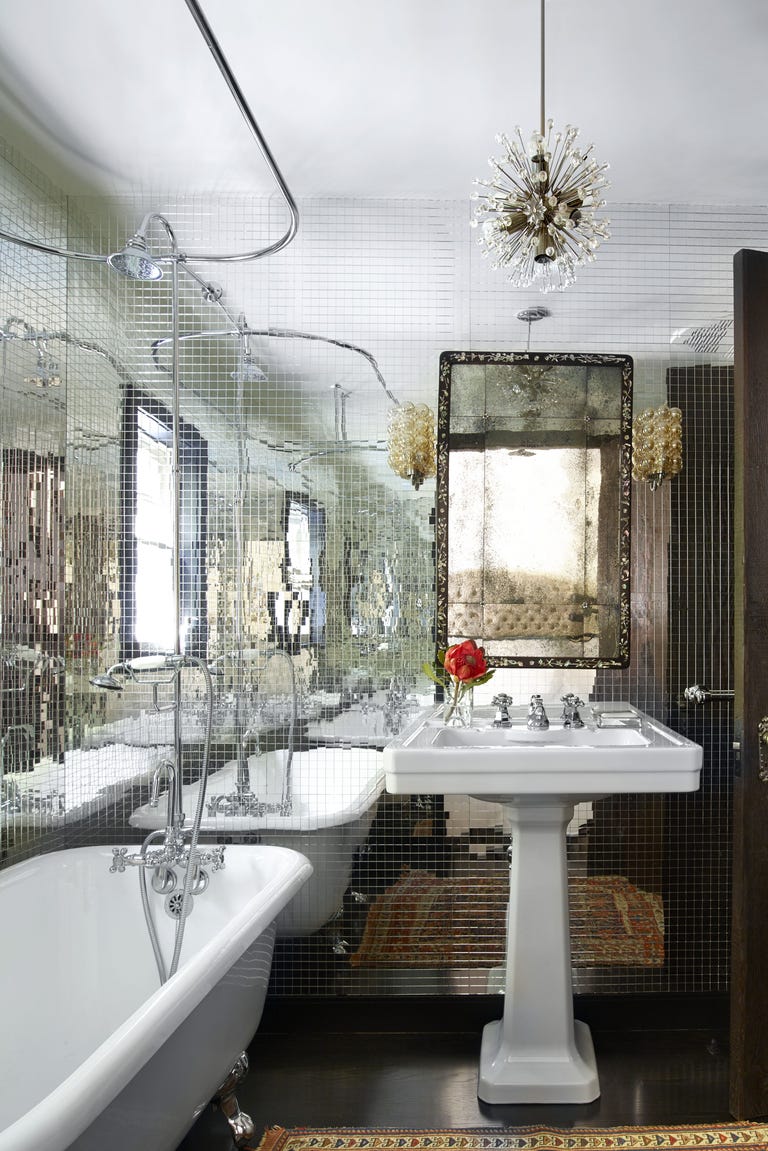 An all-white bathroom or neutral color tones are perfect if you want to keep the design simple and basic. Plus, it makes a tight space more spacious and open.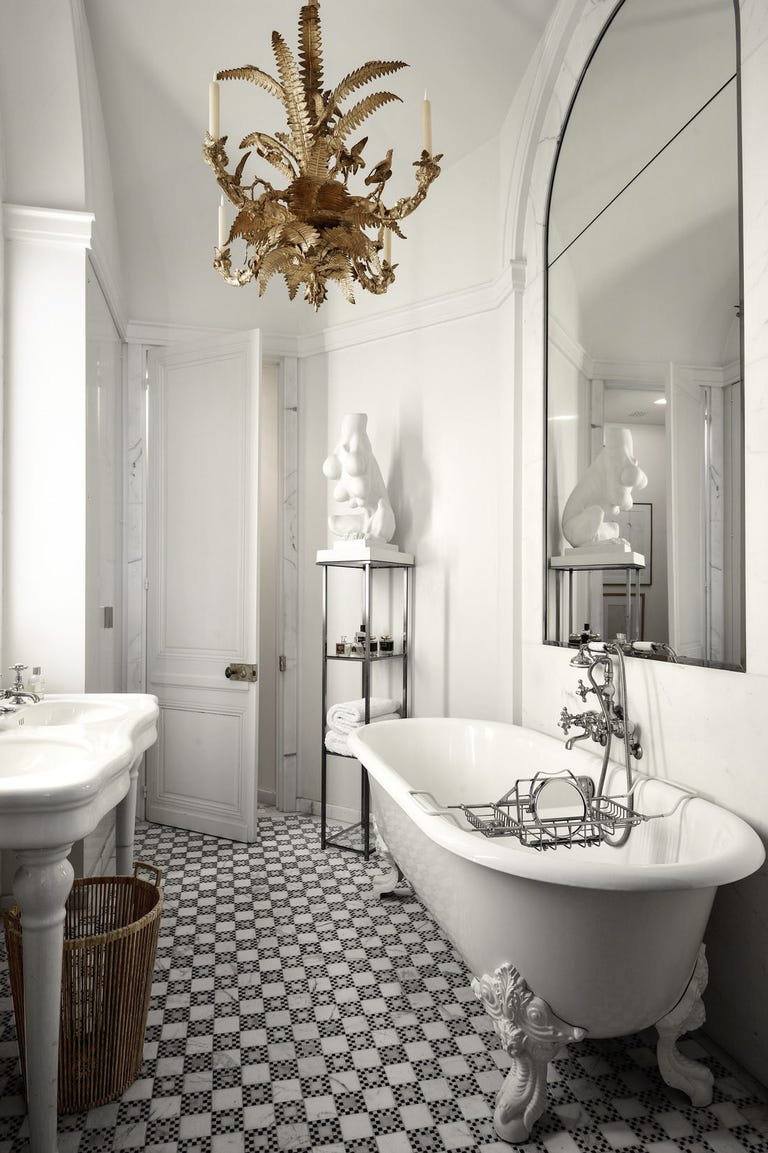 TIP #5: Get A Sample First
When designing a space in your home, it's important to get a sample first because it represents possible options or a collection of ideas that are worthy of consideration. "Even when you think you are 100% set on a bathroom tile, it is always a good idea to take the selected tile of choice to your home to see what the color, size, and finish of the tile will look like. The color of the bathroom tile can look completely different depending on the type of lights the area will be exposed to, whether its natural light, downlights, or fluorescent lights," says Italia Ceramics.
TIP #6: Measure and Remeasure Everything
One of the worst mistakes of designing any room in your home is taking the wrong measurement, especially in designing your bathroom. It's frustrating and disappointing when you have chosen the bathroom tiles, and it's not the right size. Take into consideration the shape and layout of your bathroom.
Italia Ceramics shared a general rule of thumb when laying a 300×600 floor tile is stand in the doorway of the bathroom and have the back wall laid horizontal. It is recommended to lay the 600mm edge horizontal, so it lines up with your floor tile. They also added on how to lay tiles vertically and horizontally according to your bathroom space.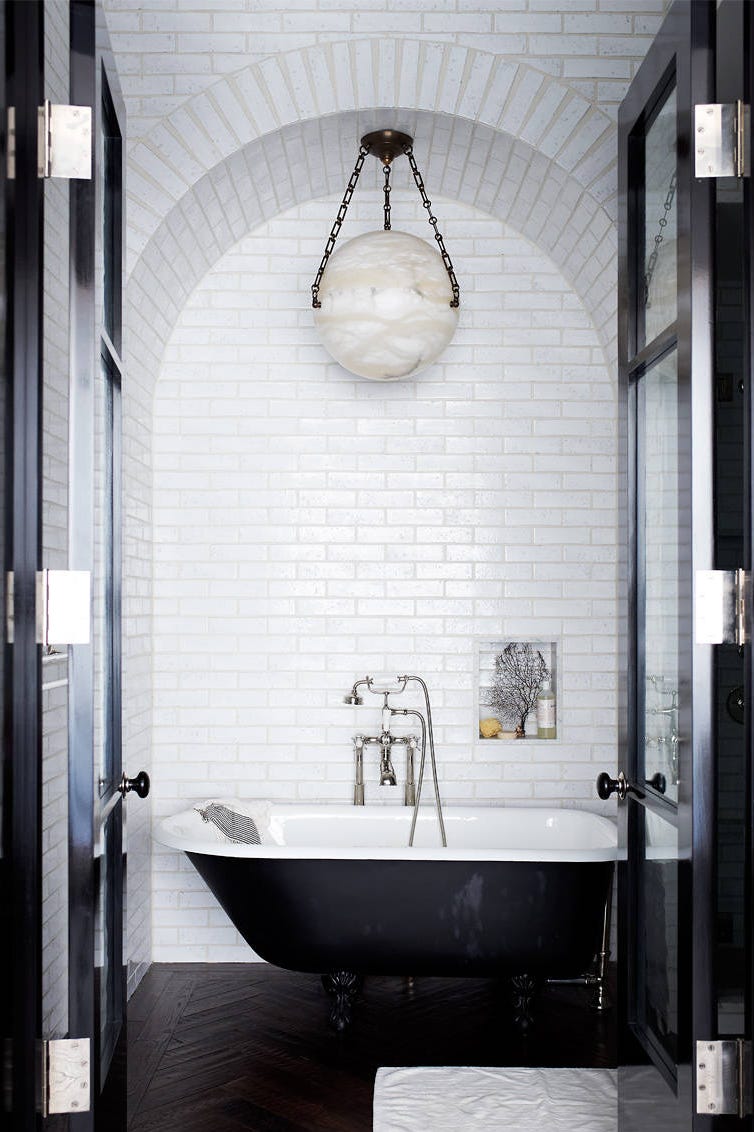 Laying Wall Tiles Vertically:
According to Italia Ceramics, "If your bathroom is small and narrow with low ceilings, we recommend laying your bathroom tile vertically to subtly emphasize the height of the space. Opt for 300×600 tiles or larger tiles instead of small features tiles – the more grout lines you can visually see can make the space feel confined and cluttered."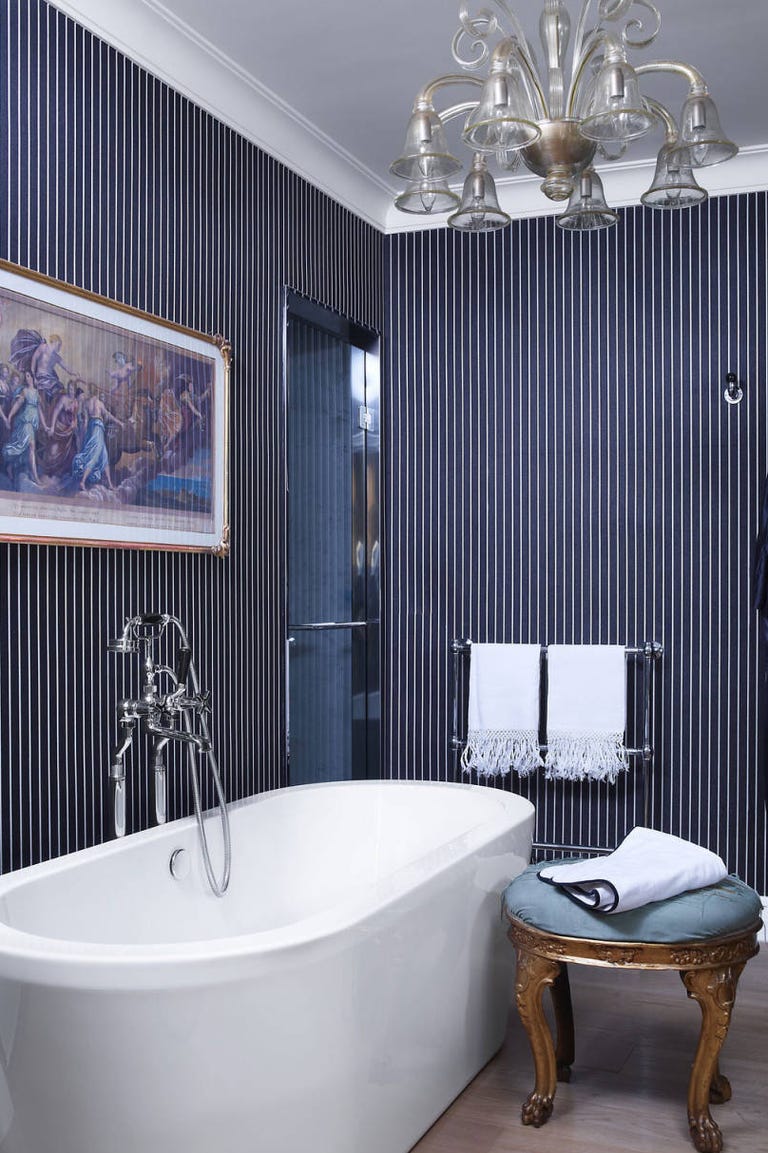 Laying Wall Tiles Horizontally:
"However, if your bathroom has limited floor space with tall ceilings, laying your floor bathroom tile horizontally will create the illusion of width making the space feel more open. Any rectangular tile will accentuate the space because your eyes are drawn to the horizontal lines making space appear wider and longer that it really is," added by Italia Ceramics.
The type of bathroom tile, quality, color, shape, and texture affects your bathroom's overall look. It doesn't matter if you have a small bathroom, choosing the right bathroom tile can make it look more spacious. We hope that this guide helped you in choosing the perfect tile for your bathroom. Learn more tips and trends about interior design at Omysa's blog page. Happy bubble bath!