Game-changing and stylish small bedroom ideas to make your space more spacious and cozy.
Calling all city dwellers living in tiny studio apartments! YES, YOU. We all know that space is a luxury, especially if you live in a major city. One of the biggest problems is how do you maximize your space? Is it possible? Where do you even start to redecorate your cramped bedroom?
Worry not 'cause we have smart small bedroom ideas from interior design experts, from your bedroom ceiling down to that awkward empty corner of your area. Follow these tips to make your small bedroom feel like a master!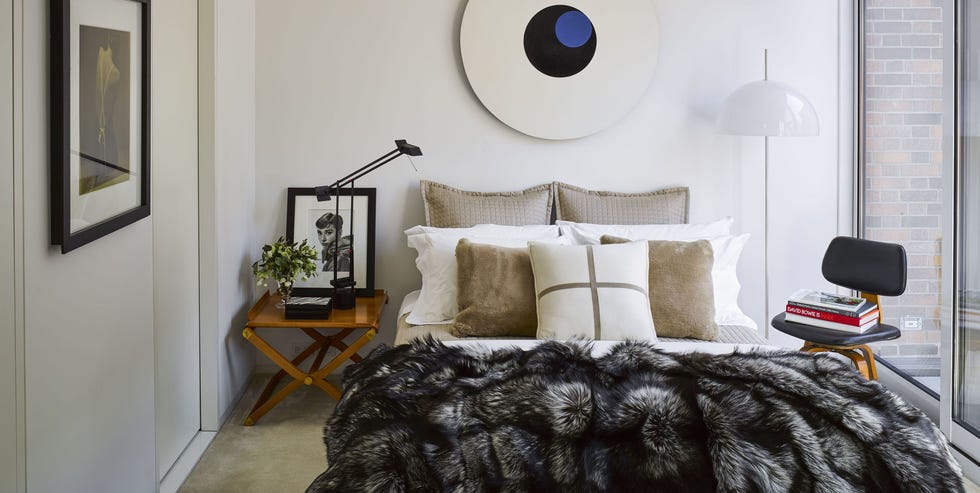 Bed Placement
Your bed is the biggest piece of furniture in your bedroom. So, where you position your bed is the most important decision you have to make to maximize the space of the area and to create a cozy and stylish bedroom. We suggest either try out different arrangements for your bed's placing or you can use a marker or chalk to draw on the floor which area will be the best for you to put your bed. Also, keep in mind the location of the outlets and window placement.
Loft-style Bed
If you have limited floor space, but you have high ceilings, then you're lucky 'cause you can consider using a loft-style bed. You can create a chic bedroom, and utilize the space below like this stylish loft bedroom. They turned the space below as a walk-in closet. Smart move, huh? Other small bedroom ideas would be creating your workspace or study area underneath. You can also place an additional sofa to maximize the space or transform it into a cabinet where you can keep your stuff and eliminate clutter.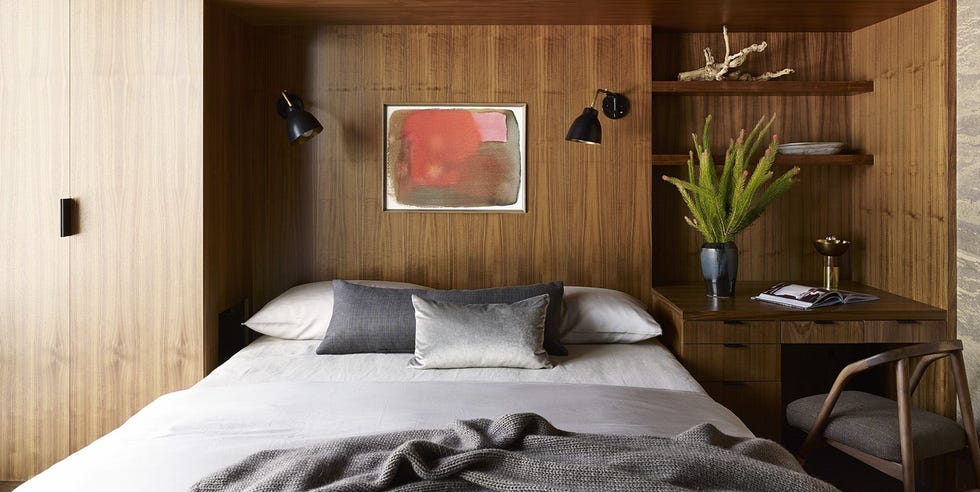 Built-in Shelving
An excellent way to maximize your space and to have some extra storage is to choose built-in shelving. This will allow you to display your favorite books, put your bedroom plants, art pieces, and other stuff that you need to keep away. You can also install hanging shelves if you can't have built-in shelves in your bedroom, or if you don't have any space for a free-standing cabinet.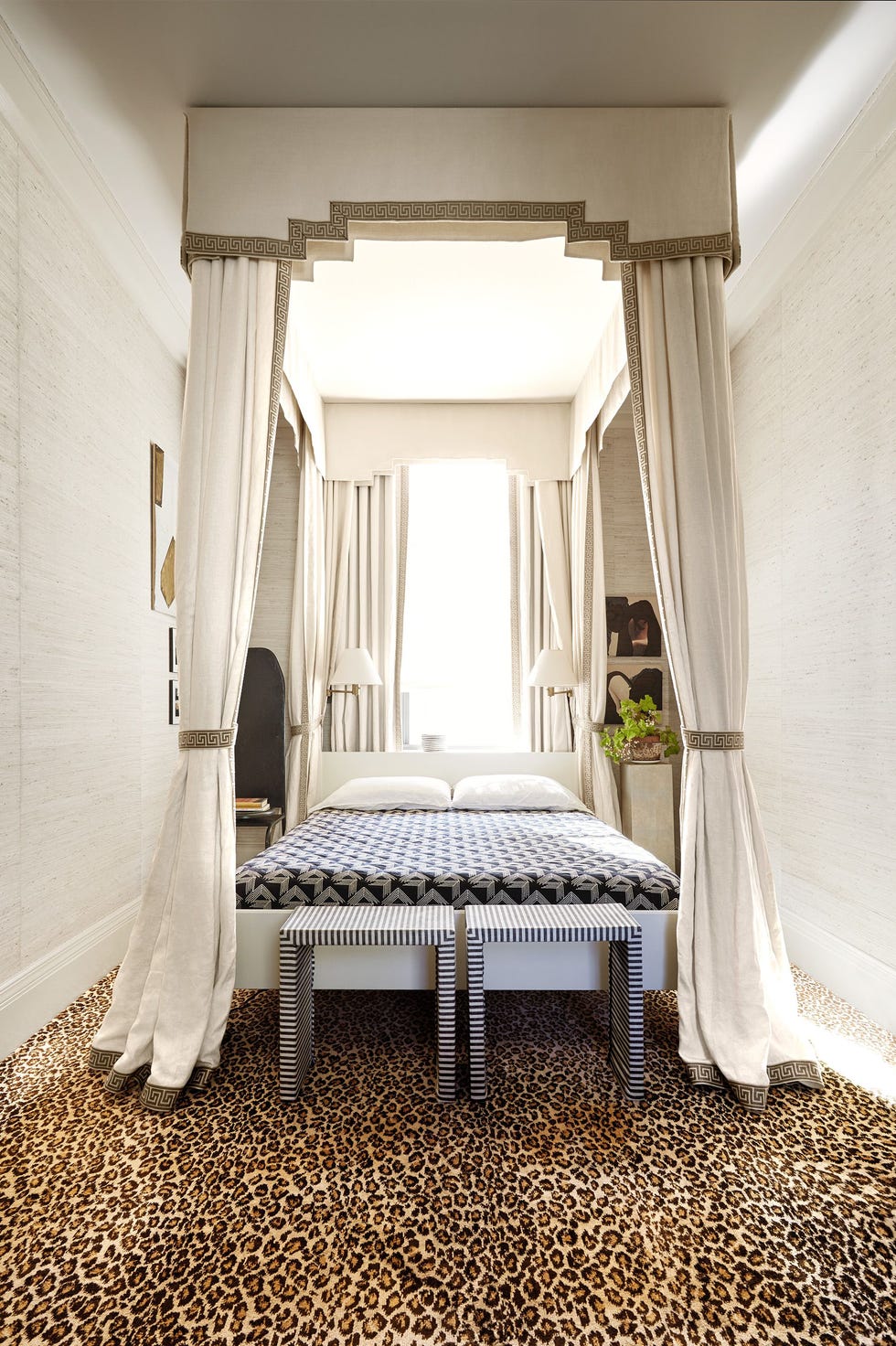 Hang Floor-to-Ceiling Curtains
One of my favorite small bedroom ideas is to hang long curtains just below the ceiling that sweep down to the floor because it's a great interior trick. It gives an illusion of a more spacious bedroom.
Fewer Walls, More Glass
Make a small bedroom look bigger by replacing walls and doors with glass. This interior technique opens up the space and lets you take advantage of natural light as much as you can. It makes your small bedroom more spacious since glass lets the light flow. Also, glass partitions are particularly important if you have a room without a window or one that lets in little to no light. The only disadvantage of this idea is tearing down your existing wall.
Add Lights
One of the small bedroom ideas suggested by Jacinta Preston is to layer the lighting of your room that can be individually controlled for different times of the day. Add several lighting elements in the space like the usual bedroom lights and study lamps or reading lights. Keep in mind, the brighter the room, the bigger it appears.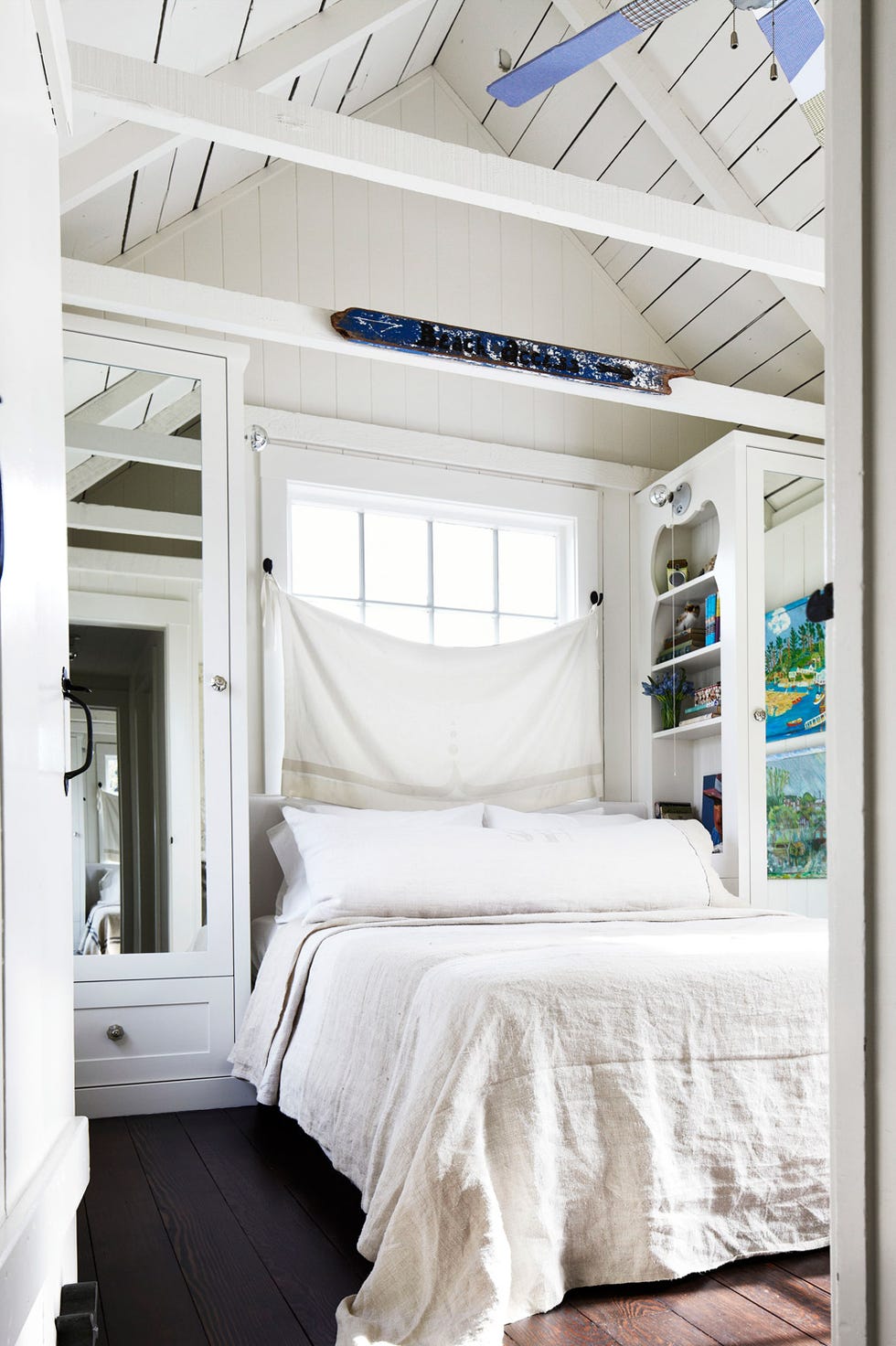 Use Oversized Mirrors
This is a useful interior technique that experts love because it creates an illusion of a bigger space since mirrors reflect and bounce light, and it's practical too, just like how this mirrored closet door accentuates the perception of space. Lori Dennis, the owner of Lori Dennis, Inc., added, "Don't go wall to wall, but consider a well-placed, well-portioned, and clean-beveled edge to visually expand the space."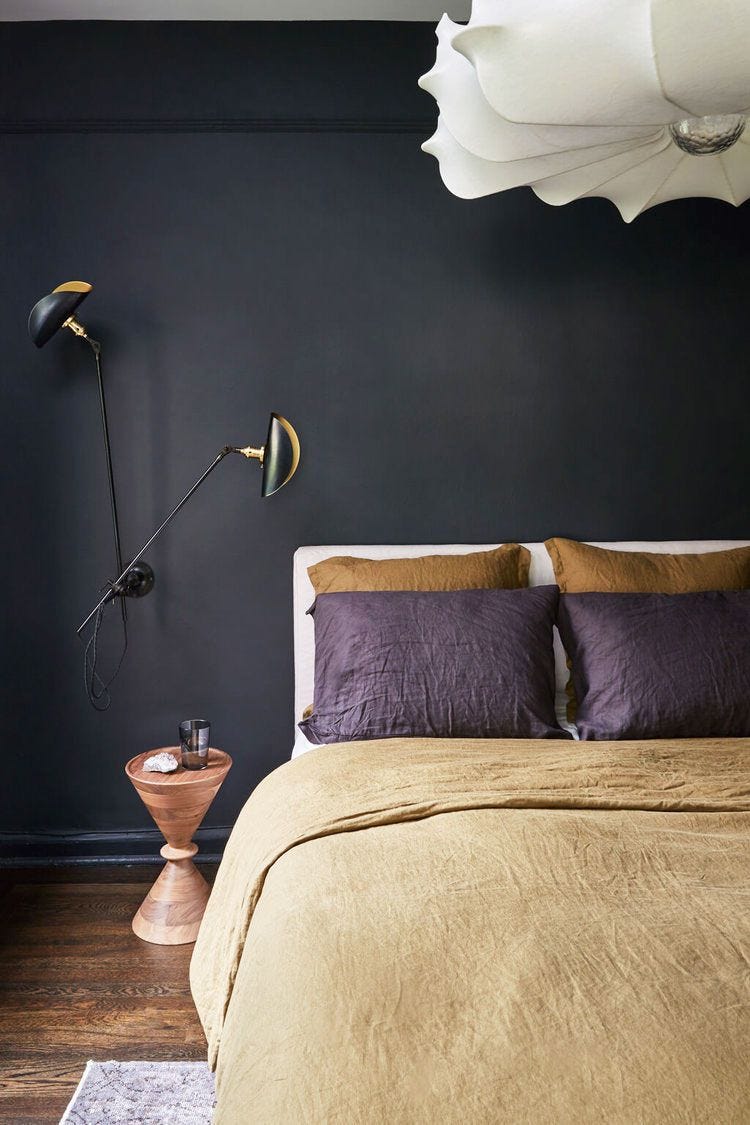 Use Light and Dark Colors
Using light colors can make a small bedroom look more spacious. Same with painting your room in a dark color. Yes, some say that dark colors can make a room feel smaller, but dark colors can create the illusion of a bigger space. Also, if you mix both light and dark colors (furniture and paint), it creates depth and the illusion of a larger bedroom.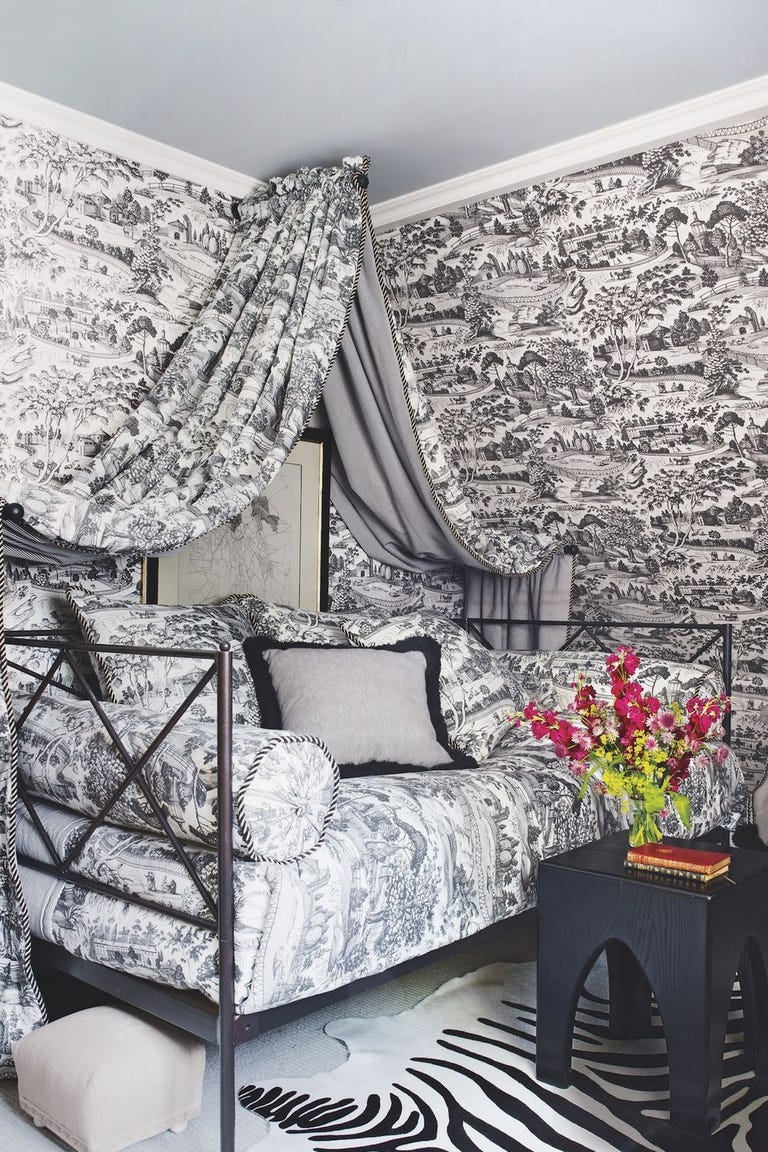 Use a Daybed
Using a daybed can maximize the space of your small bedroom. Also, some daybeds come with built-in drawers for more storage. Plus, they're great for doubling as a sofa.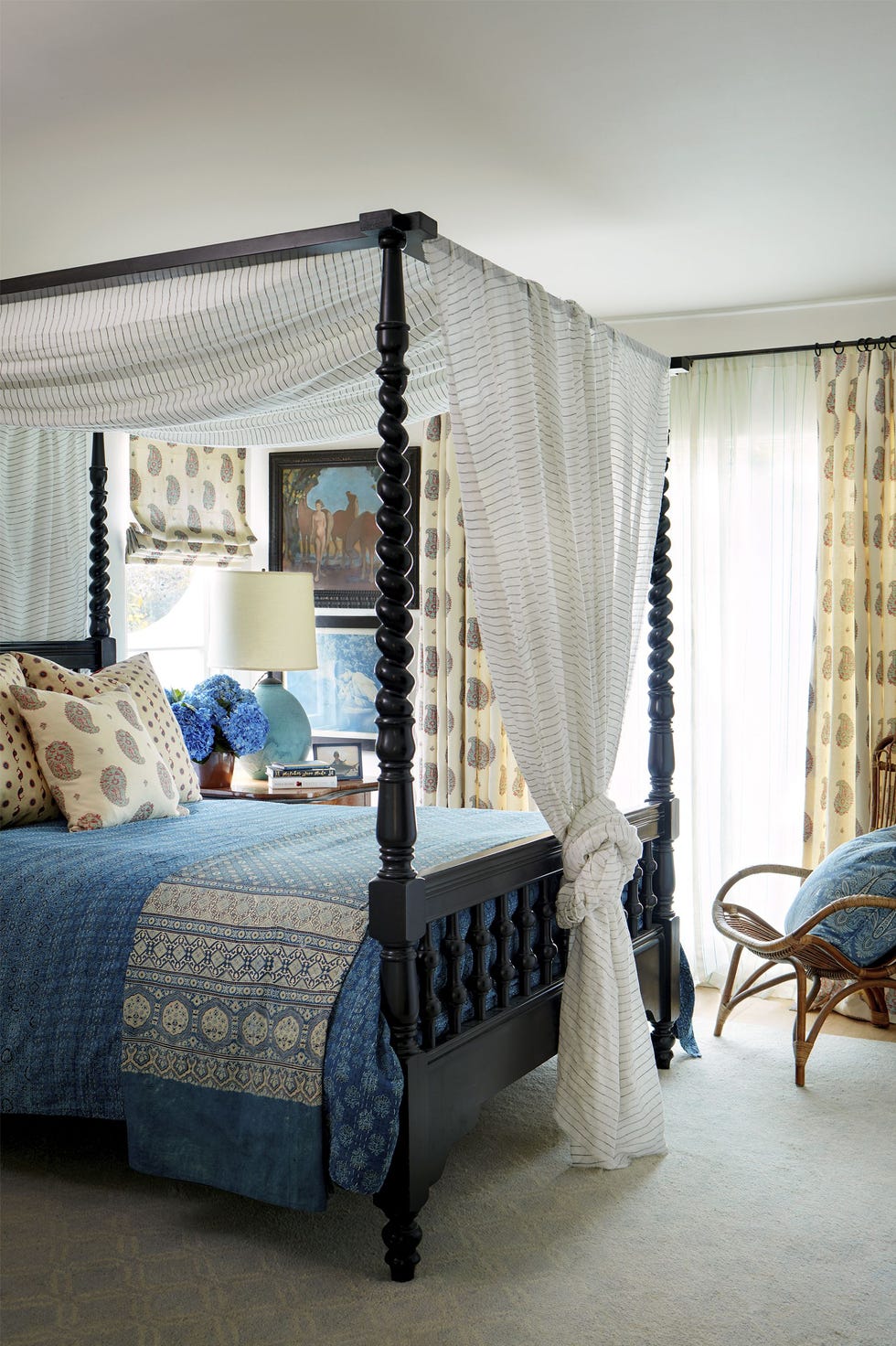 Use Bigger (But Fewer) Furnishings
One of the small bedroom ideas to maximize a space is to use bigger but fewer furnishings. Small home decors can make the space feel cluttered and cramped. Bless'Er House recommended using the triangle rule and symmetry when styling vignettes on coffee tables, nightstands, dresser tops, and dining tables and limit decor groupings to 3 or 5 items. However, it's not necessary to put decor on every corner of your room.
Stay Grounded and Go Frameless
Literally. Yes, put everything on the floor. Your bed, books, plants, and other things in your room. Remove tables and chairs. You can also eliminate the use of giant headboard, and simply use that extra wall space for your wall art or decor. This creates a simple, relaxing, and bigger bedroom space to rest.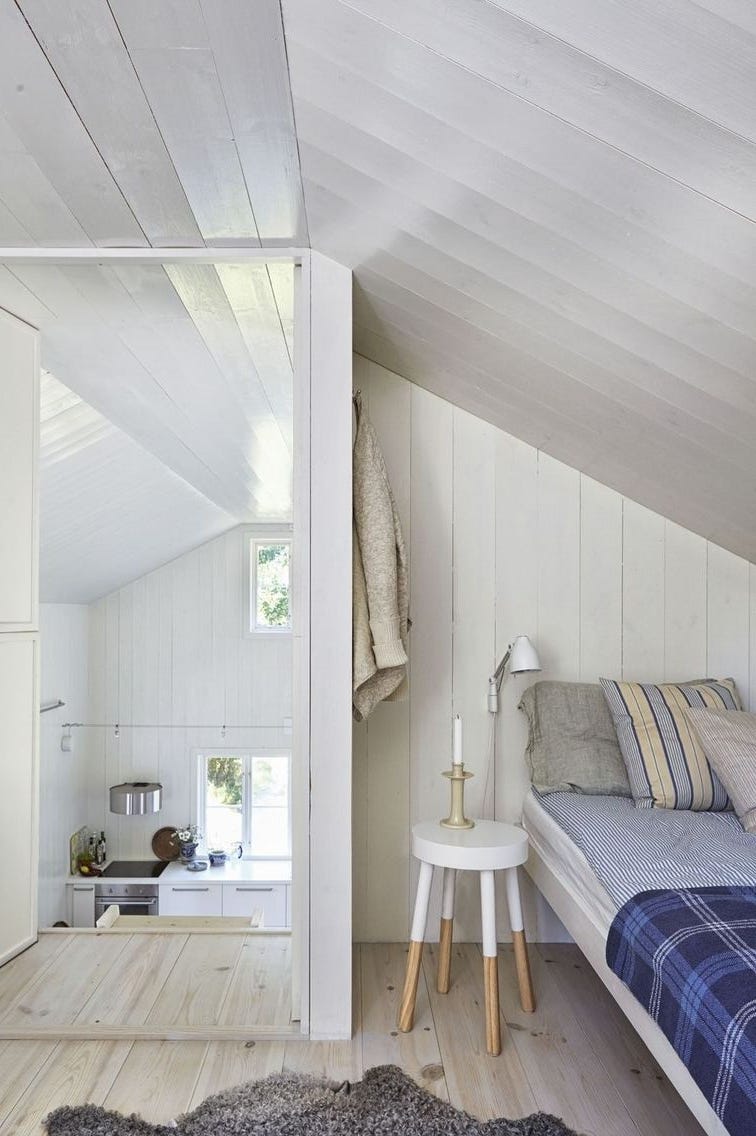 Minimalism is a Small Bedroom's Best Friend
Last but not least, on our small bedroom ideas list is to stick to minimalist interior style. Yes, less is more, especially in a small bedroom. Plus, although the interior looks simple, as long as you use the right color and furniture, you can create a warm and inviting space.
It's a real challenge to find ways to maximize the space of a small bedroom. We hope that these game-changing small bedroom ideas can help you create a chic and relaxing bedroom area to rest. Learn more interior design tips and ideas on Omysa's blog. Happy decorating!