Create a warm and inviting entryway that will make your guests stop and stay awhile with these simple tips.
We believe that creating a warm and inviting entryway has nothing to do with your home size. According to feng shui expert and architect Anjie Cho, your home's front door is the gateway for all the life force energy that will enter your home and life. So, it's important to make it as inviting as possible and to decorate it in a way that you will be able to set a positive mood for your guests once they enter your home.
So, if you feel that awkward and empty space by your front door doesn't feel very inviting, then it's time to decorate!
Paint Your Front Door
Painting your front door with an inviting color like classic red can boost curb appeal, create a more inviting entryway, and makes it a little more interesting. Plus, your guests will surely won't miss the front door.
Also, Miles Redd added, "In Chinese culture, red is the color of good fortune, and you see it everywhere — on pagodas, on tugboats in Hong Kong harbor, and on paper lanterns swaying in the breeze." However, you can choose any color that suits your personality and aesthetic.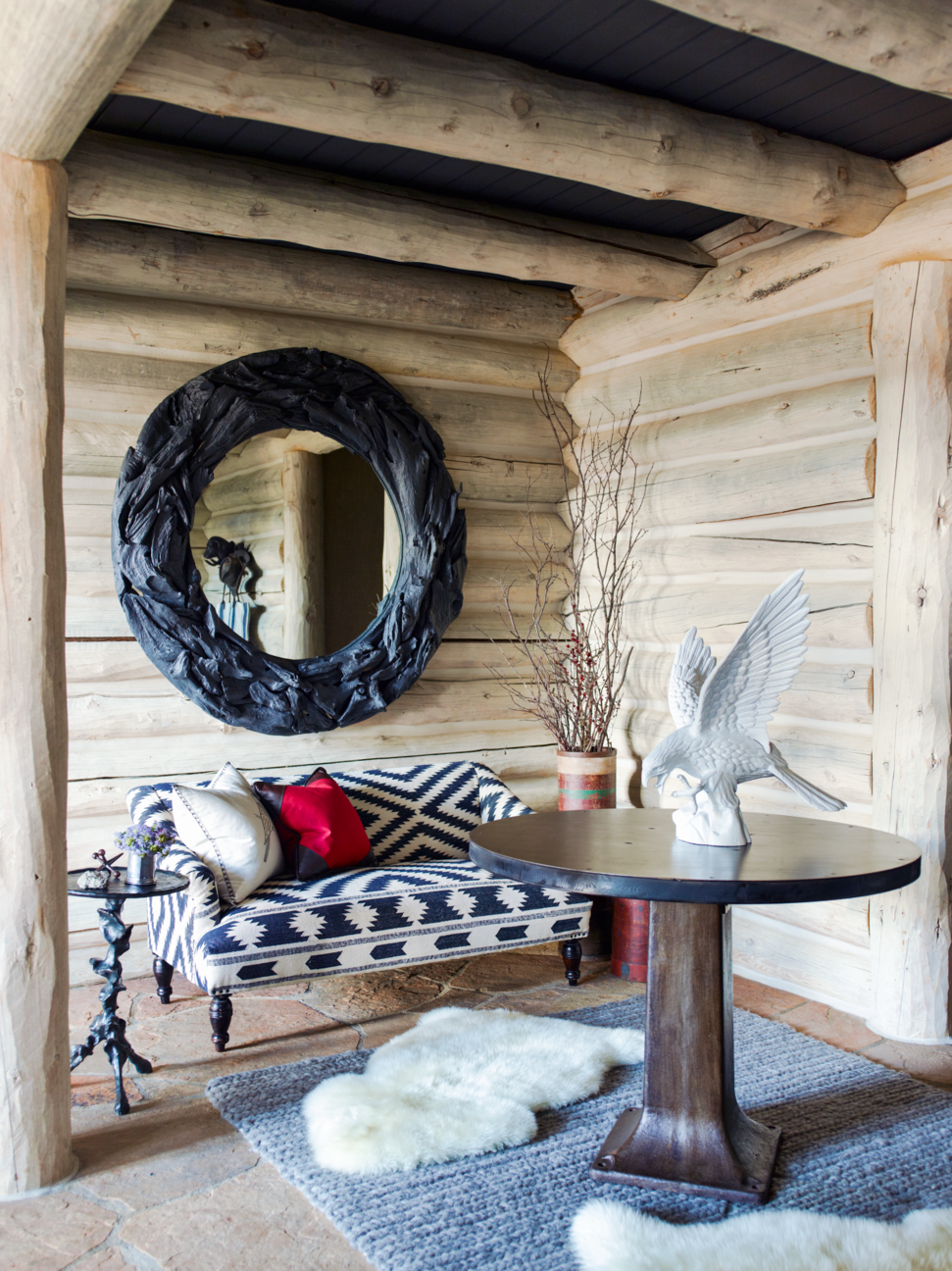 Use Area Rugs for a Warm Welcome
We can't stress this enough, but using an area rug doesn't just add color and life to a room, but it can also define the space. Just like how the faux sheepskin rugs used in this rustic interior home make the entryway feel inviting and extra-cozy.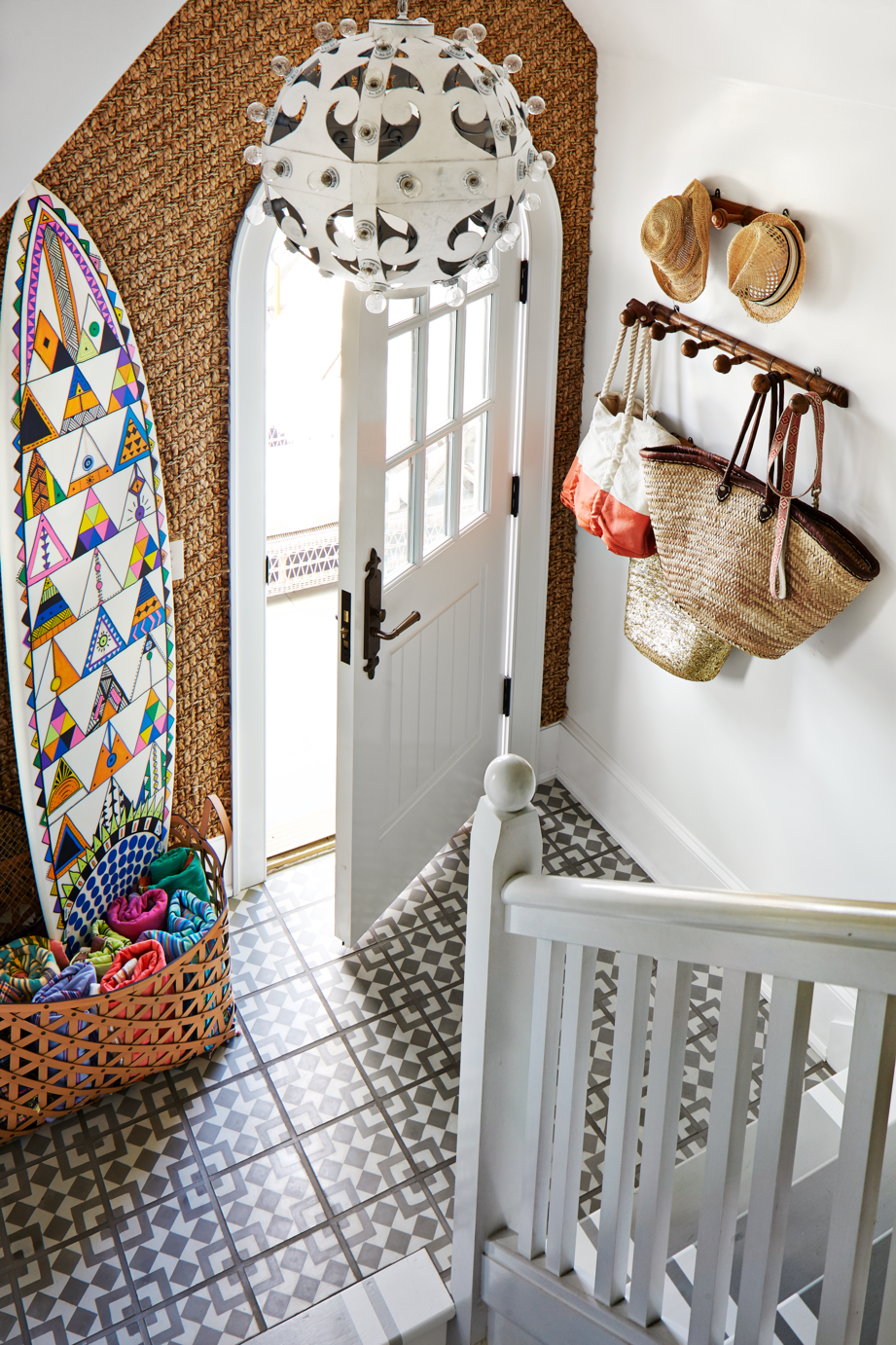 Bright Entryway Walls
Say no to boring walls! There are a lot of ways to style your entryway walls like painting it with warm colors, or you can cover up the walls with a bold wallpaper to create a stylish and inviting entryway. If you're unsure of decorating your entryway with wallpaper, you can use a temporary stick-on version.
Want an entryway decor tip that's out of the box? Use a sisal rug as wallcovering, just like what Colleen Bashaw did with her entryway walls. Use textured material to add character to your wall.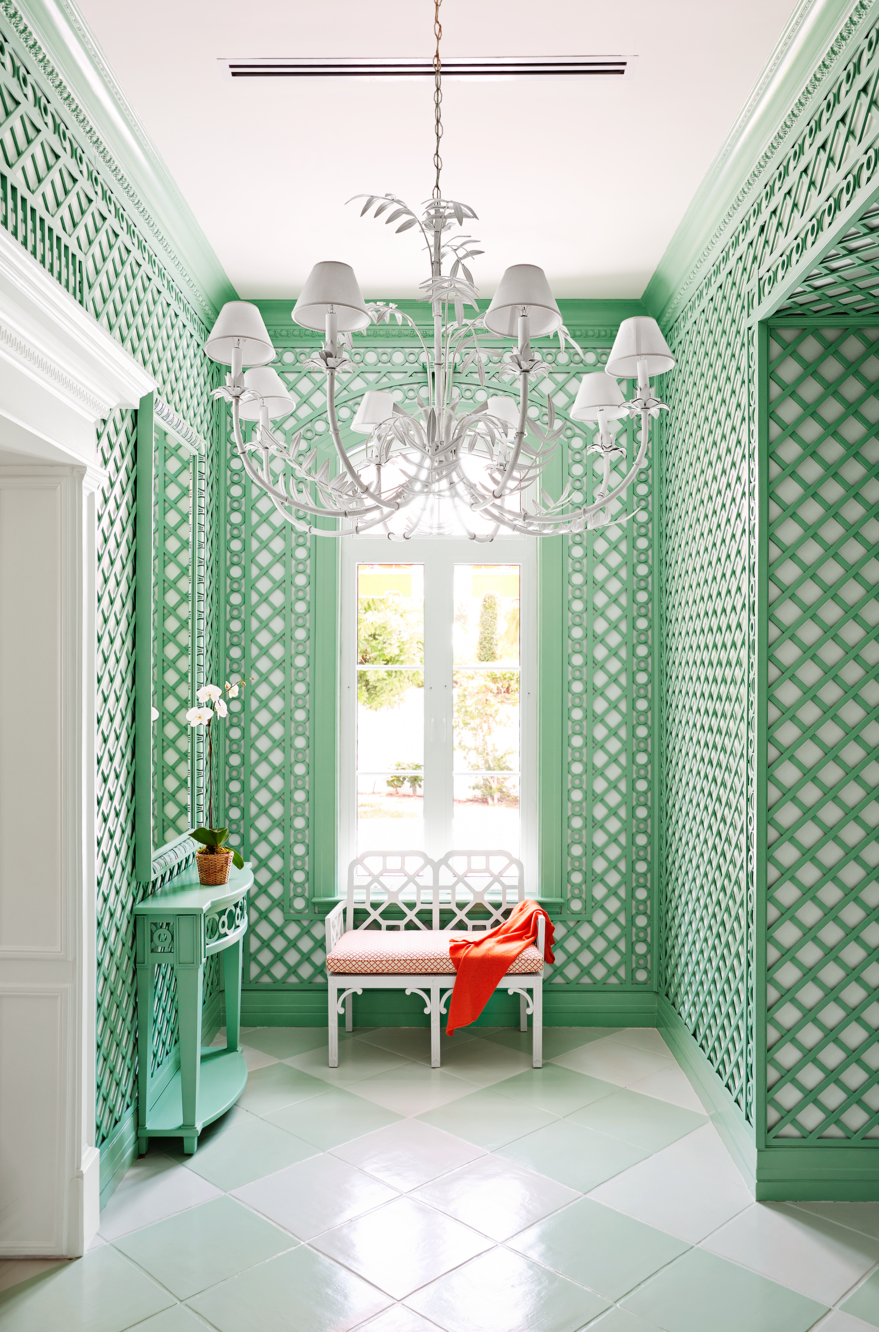 Over the Top Light Fixture
Make your guests look up and go wow with your fab entryway chandelier or pendant light. It's the best and easiest way to add glamour to the space and to create an inviting entryway. Just keep in mind that it should completely brighten the area.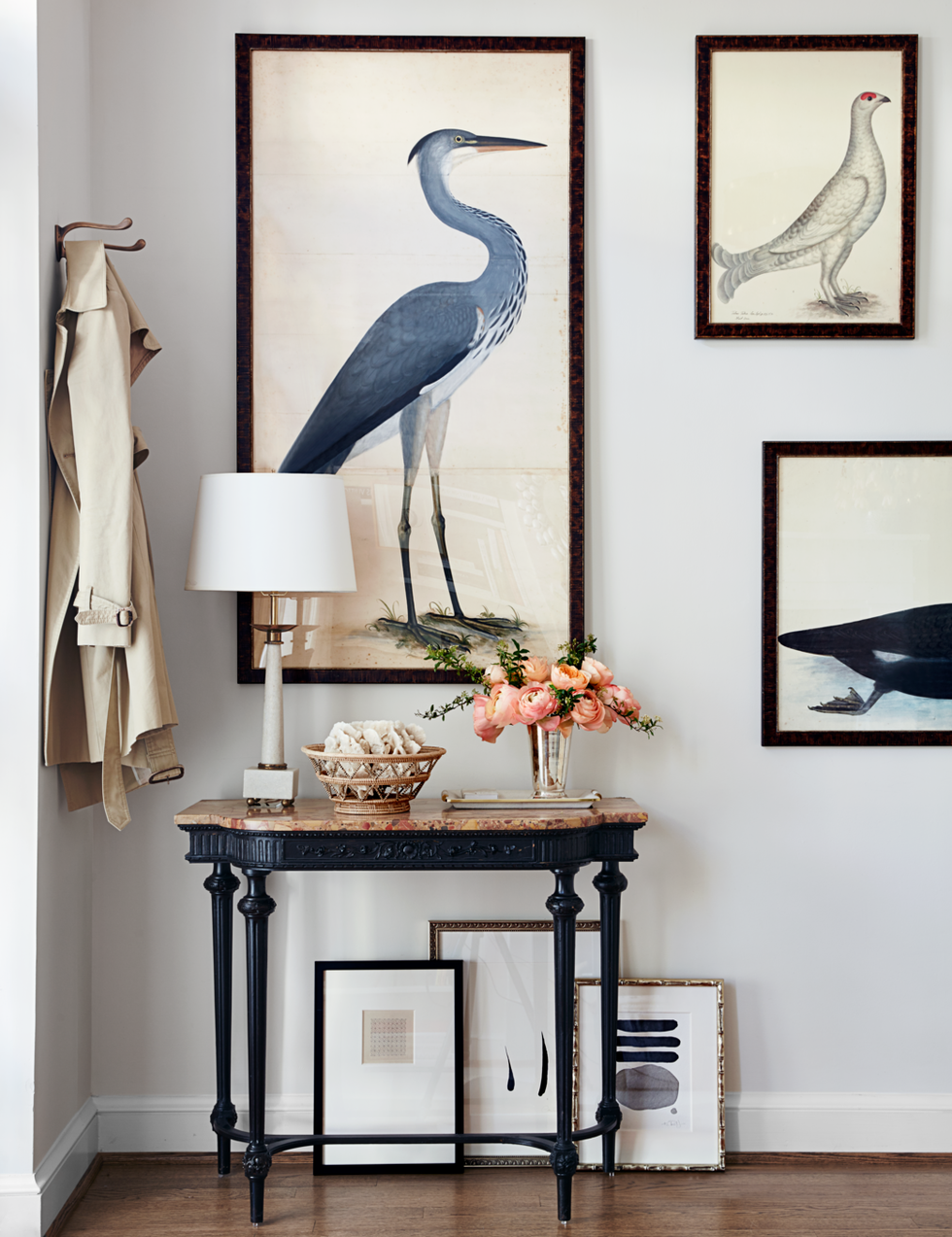 Hang Some Hooks
Decorating an organized and inviting entryway doesn't have to do anything with the size of your home. If you can't squeeze a full mudroom into your place, then add some hooks on your entryway's wall for coats, bags, and hats.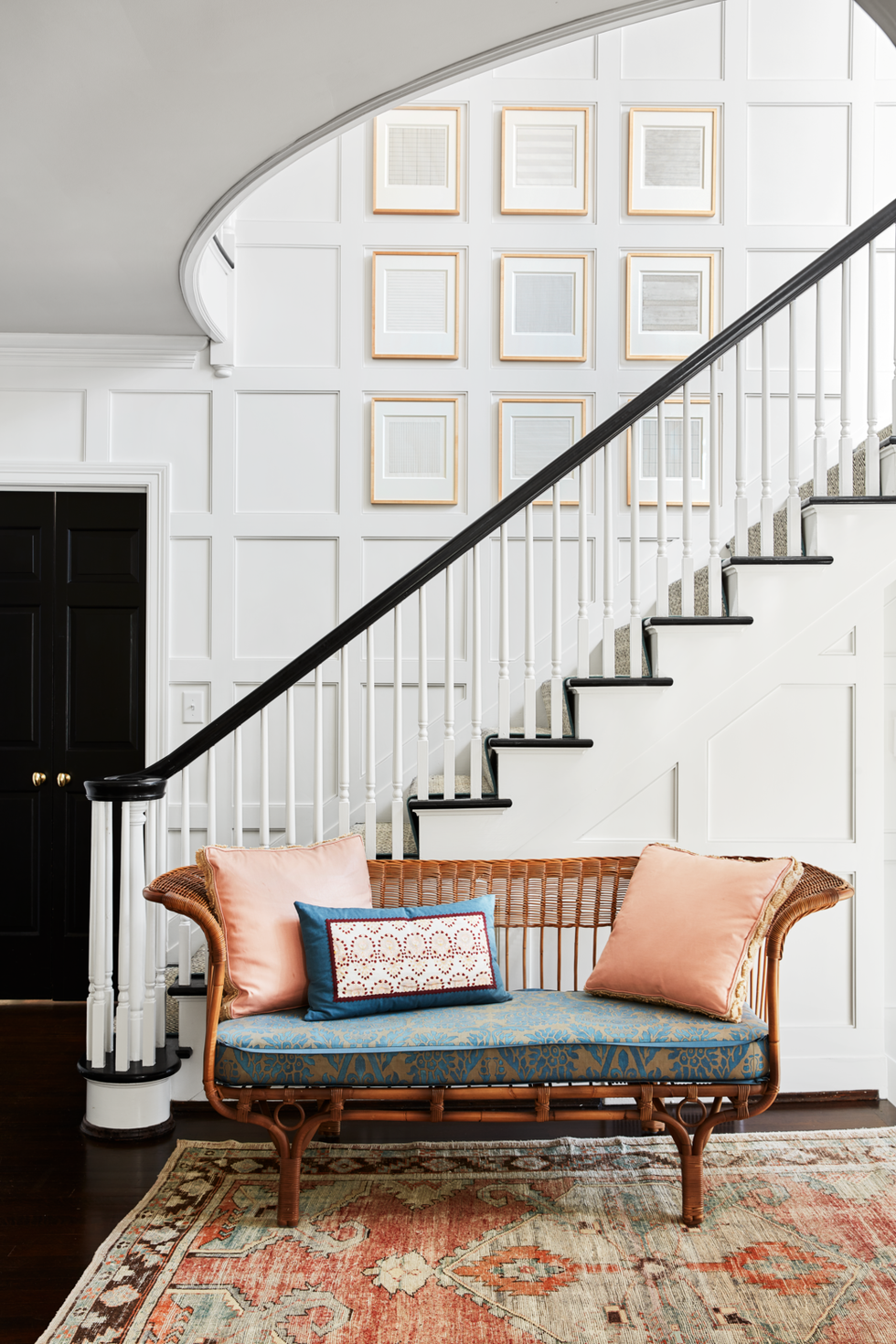 Add a Lovely Seating
Make your guests feel more welcomed by adding a colorful upholstery or even a simple chair will do as long as the design of the furniture matches with the interior style of your home. Plus, your guest can relax a bit in the entryway too.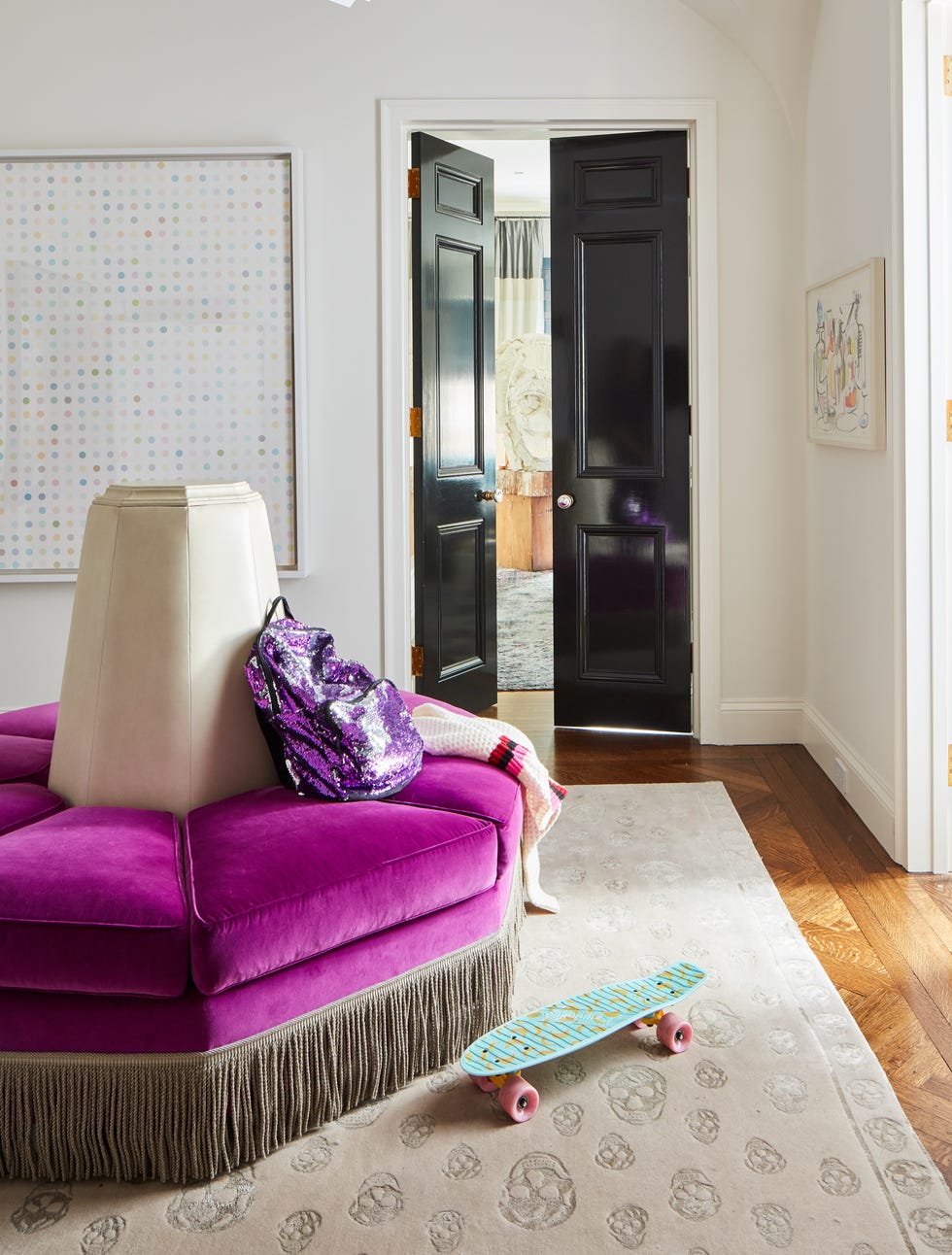 Multi-function Furniture
Expect that you will use your entryway every single day. So, to make the most out of it, place a multi-function furniture. It can be like this elegant velvet storage ottoman where your guests and kids can put their stuff, or you can keep the things that you need to bring with you every day in a stylish way.
Add Plants or Fresh Flowers
Adding plants or fresh flowers into your home doesn't just brighten up your place, but it also improves your health and the air you breathe. Placing plants like snake plants or fiddle leaf fig can create a warm and inviting entryway. Just don't forget to give them enough sunlight, water, and lots of love.
Add Some Antiques
Hit the nearest thrift store and add bold antiques in your entryway, just like this rustic English-style entryway of Barbara Westbrook. Every piece looks attractive, and the overall interior style isn't overwhelming. Plus, using a light color palette like cream and white creates a bright, warm, and inviting entryway.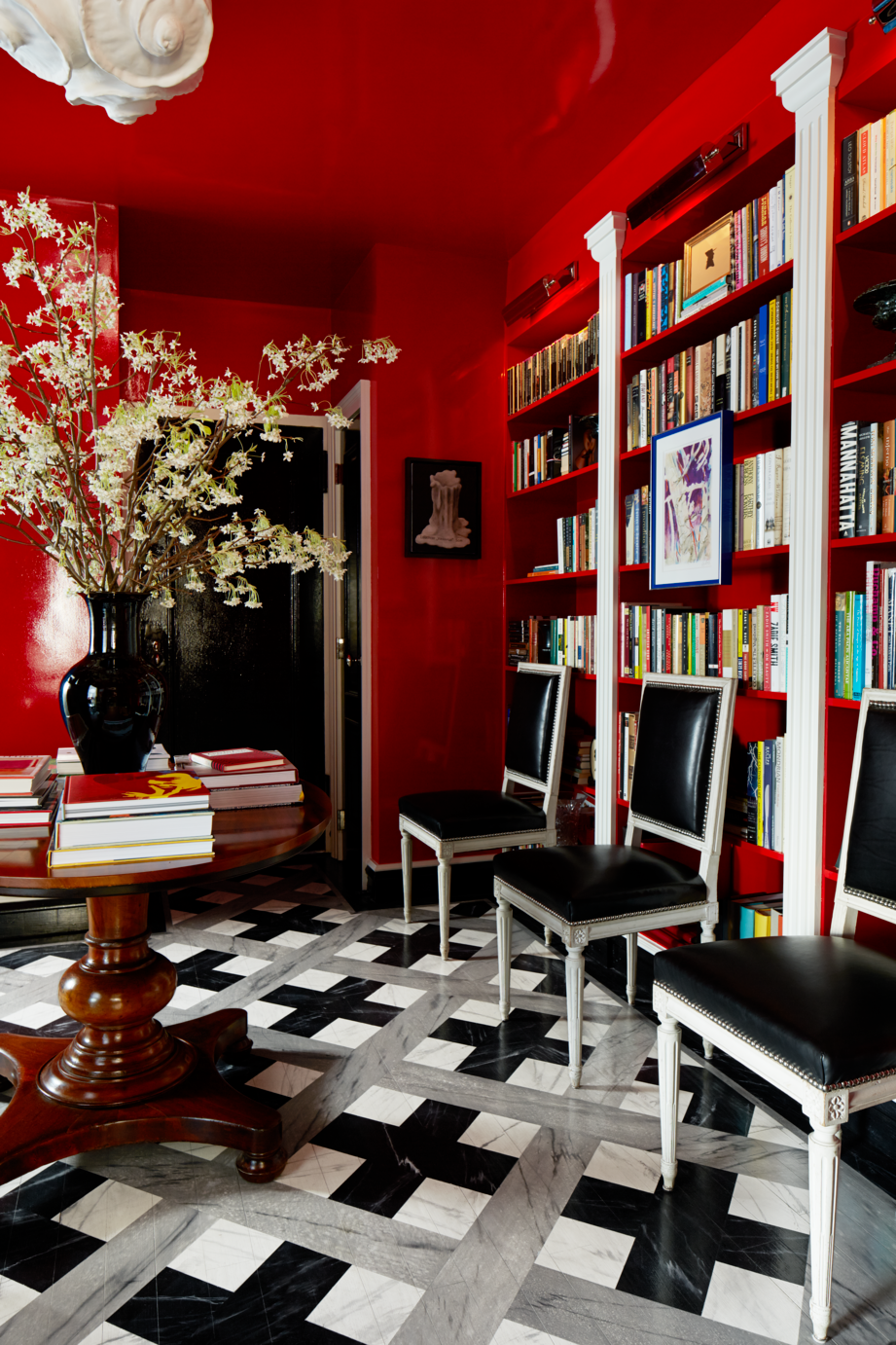 Multi-functional Space
For homeowners with a small apartment or space, creating an inviting entryway seems impossible, especially if your front door goes straight to the kitchen then dining area. However, Nick Olsen is giving us all hope with this multi-functional entryway in Manhattan. It also serves as a dining area and home library. Isn't that creative and inspiring?
Decorating a warm and inviting entryway is not that difficult. So, if you think your current entryway is driving your guests away, or you're tired of going home to a dull and boring entryway, then it's time to update the look of that space. We hope that these tips will make your guests stay. Want to learn how to design a stylish and modern entryway? Check out this blog. Learn more interior design trends and tips at Omysa's blog. Happy decorating!