Calling all fun and free spirits! Unleash your inner gypsy with these creative and gorgeous modern bohemian living room ideas.
Bohemian interior style is going stronger as ever this 2020. I mean, who wouldn't love this fun and free-spirited interior style? From creative macramé wall decoration and woven basket wall decor to colorful throw pillows and bohemian rugs. This style is perfect for people like you who want to freely express your individuality and love of diverse cultures through styling your own home, especially in your living room where you entertain and bond with your family and friends.
That's why we've collected these easy and creative modern bohemian living room ideas to help bring the boho goddess into your living space.
What is Boho Interior Style?
Whenever I hear the word "boho," my mind immediately jumps to rattan furniture, colorful rugs and throw pillows, floor cushions, plants, and LOTS of plants. It's relaxed, warm, comfy, eclectic, and colorful. It's an interior style that's full of life and perfectly undone, yet totally done.
A little history about the boho interior style. Boho comes from the French word bohémien, which means "gypsy," and it refers to a particular group of travelers who came from Bohemia, Czech Republic. It also applies to those with unique lives like artists, writers, actors, musicians, or people with "free spirits."
Today, boho symbolizes an aesthetic. Most people still love the boho interior style because it's cozy and full of life. However, interior designers are transforming boho into something chic and modern.
How to Create a Chic Modern Bohemian Living Room?
Interior designer Justina Blakeney of Jungalow shared tips on how to create an inviting modern bohemian living room.
Bring the Outside in
Yes, I am talking about plants, plants, and LOTS of plants! Plants can add life to your home. Plus, it's great for your health because it cleans the air you breathe, and it improves your mood.
To create a modern bohemian living room, add beautiful green plants like monstera, fiddle leaf fig, and desert gems. You can also bring in air plants like the famous snake plant and devil's ivy or large indoor plants like bird of paradise and heartleaf philodendron. Just don't forget to give them the right amount of light, water, and TLC. You can also shop for outdoor boho decors like fake tropical plants.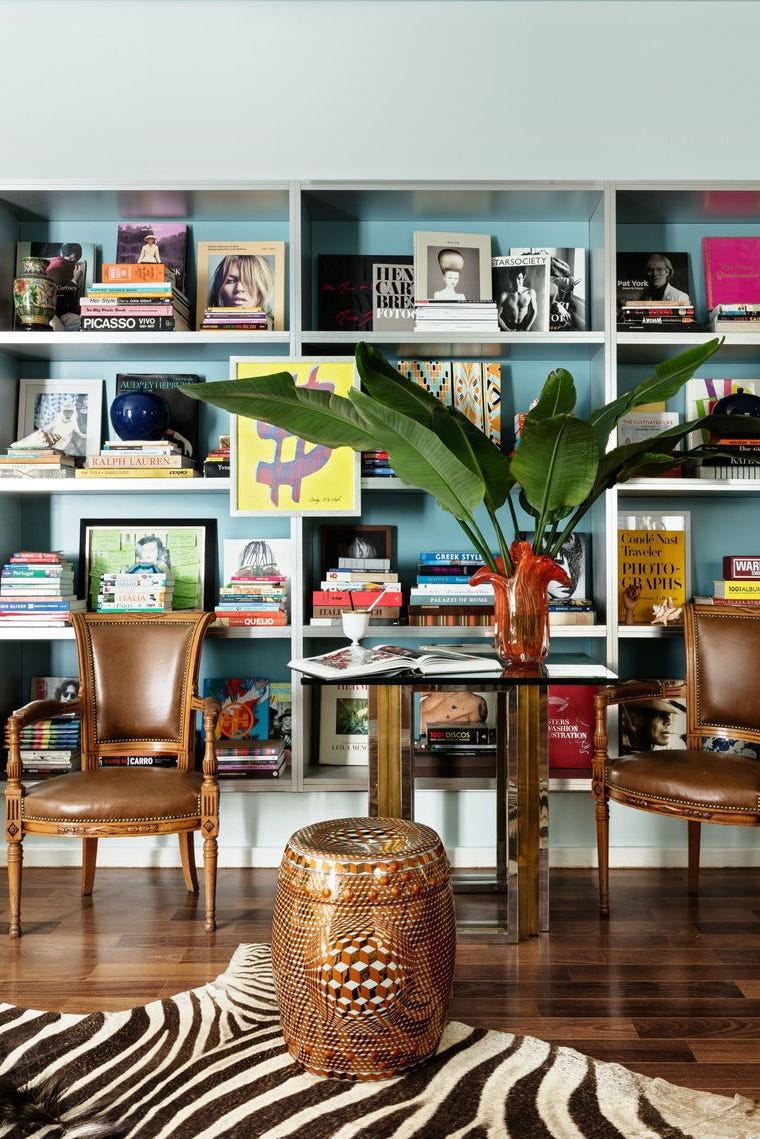 Clutter vs. Display
One common misunderstanding about the bohemian interior style is that it's not well organized. Yes, I have mentioned that it's perfectly undone, yet totally done. You must learn the difference between clutter and display. I know that it may look like there's a LOT of objects, art, and textiles in a boho interior, but these are all entirely functional. You can display your macramé or souvenirs you got from your adventures if it gives you joy just by looking at it, as long as you keep it organized, and you don't let things get out of hand.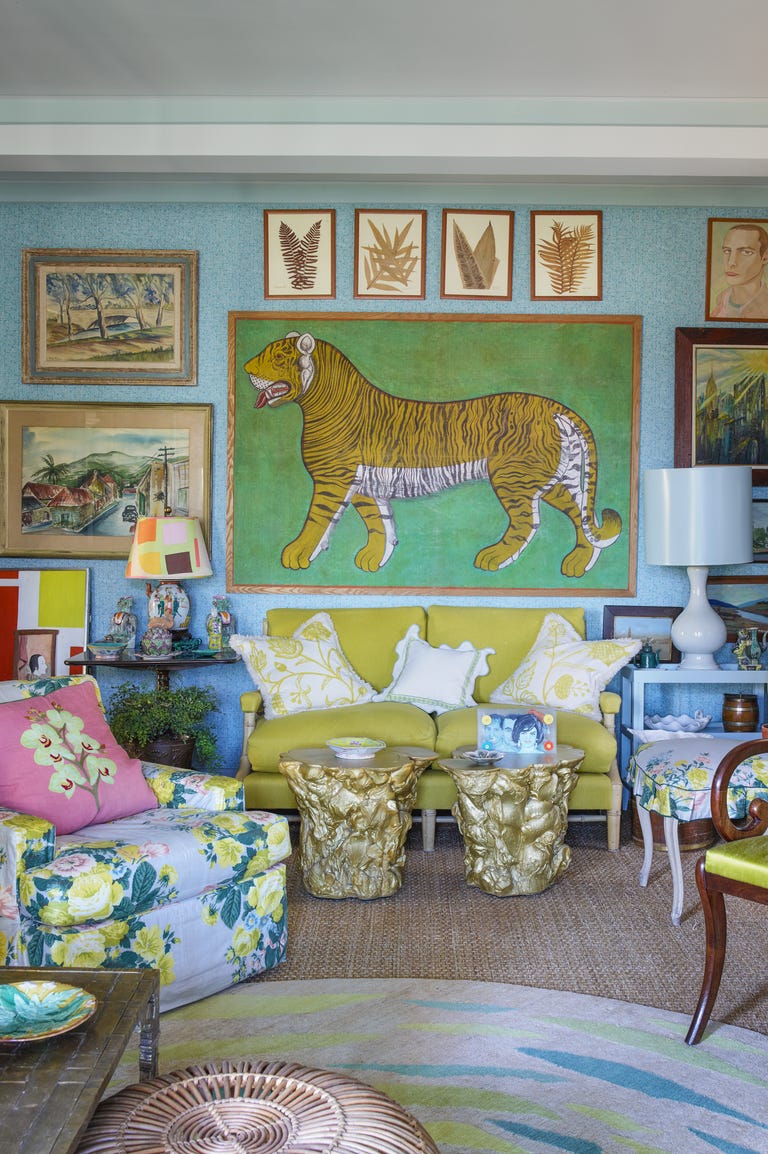 Welcome New Trends
To create a chic modern bohemian living room, you must embrace new trends. This year, it's all about bold colors, jungalow interior style, and LOTS of arts, textures, patterns, layering, and decors. In short, it's all about maximalism. It's all about decorating your living room with what you love. There are no rules and limits. However, the disadvantage of embracing this trend is it gets overwhelming. Keep a sense of balance by making sure that all the interior decors in your living space are connected.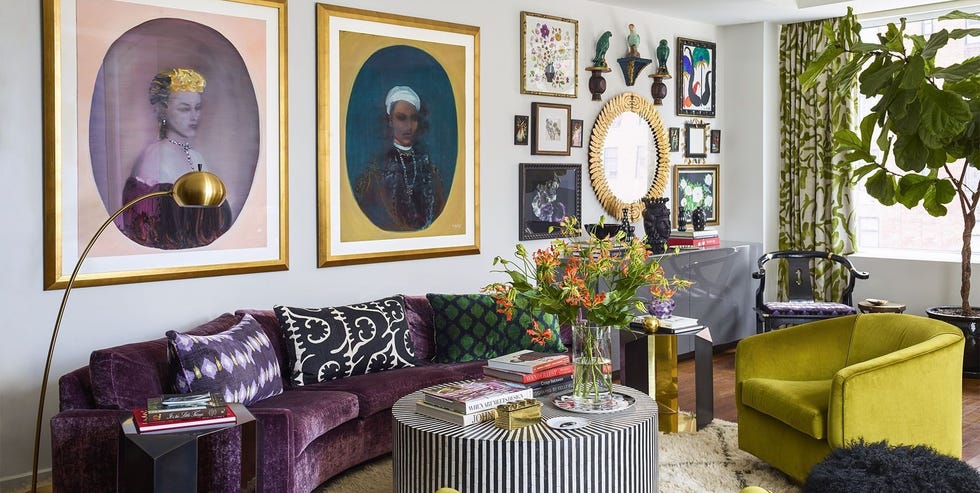 Hang Art
Create a gallery wall to have that elegant modern bohemian living room. You can hang your botanical art, macramé, a beaded wall mirror, paintings, or a flower mural. It can be anything that will give color, life, and happiness to your living space. "It's all about being creative and experimenting, having fun, and feeling free to try out the new and the unexpected," Blakeney added.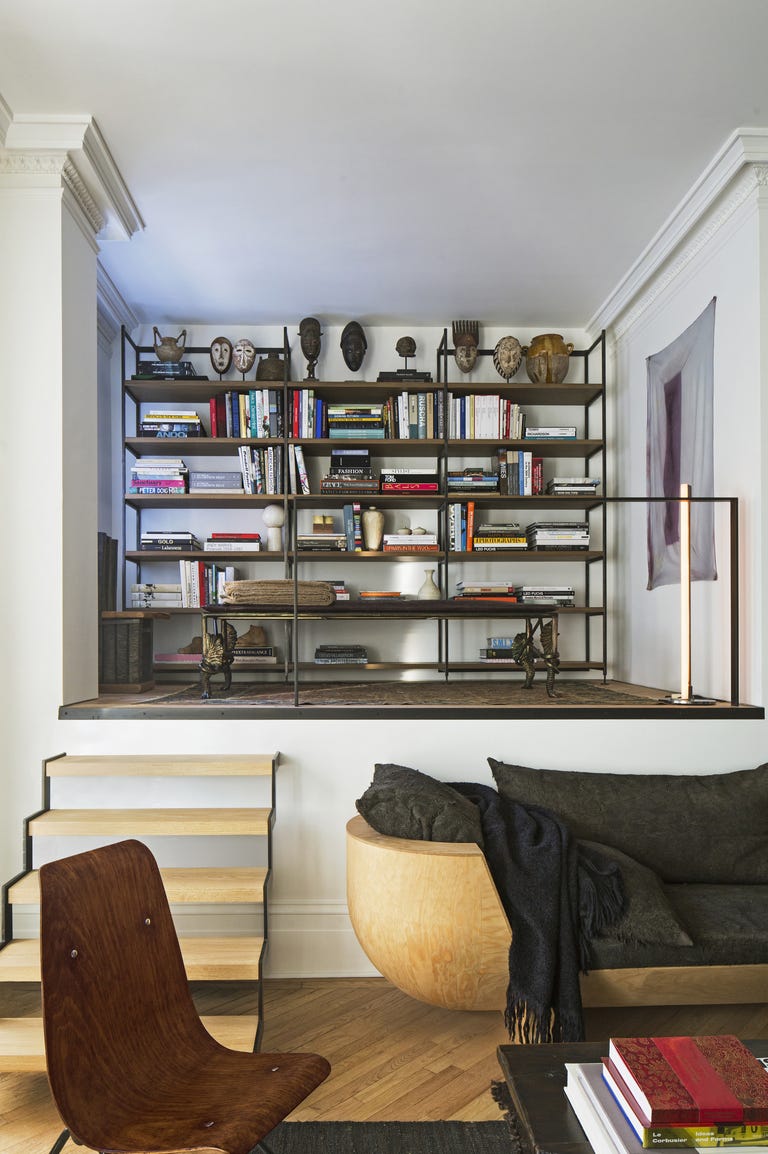 Go Natural
One of the classic materials for boho interior style is using natural furniture like rattan, raffia, and wicker. You can also use carved wood furniture, seagrass baskets, and woven basket wall decors. Natural materials can make your modern bohemian living room warm, cozy, and inviting. Plus, Blakeney added that using natural furniture is a great neutral base to layer with other colors and textures.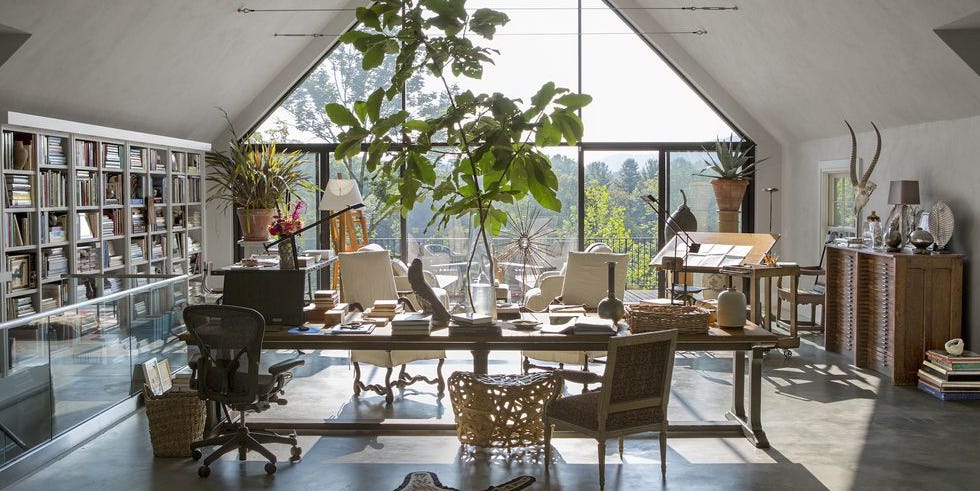 Mix Old With the New
Good news for vintage lovers! Aside from displaying your collected items, you can also mix old and new pieces to get the boho look. It would still look like a modern bohemian living room, but a bit more classic and edgy. We suggest that you shop for unique home decor to go with your new furniture at thrift shops. There are a lot of hidden gems in those places. Plus, they're budget-friendly.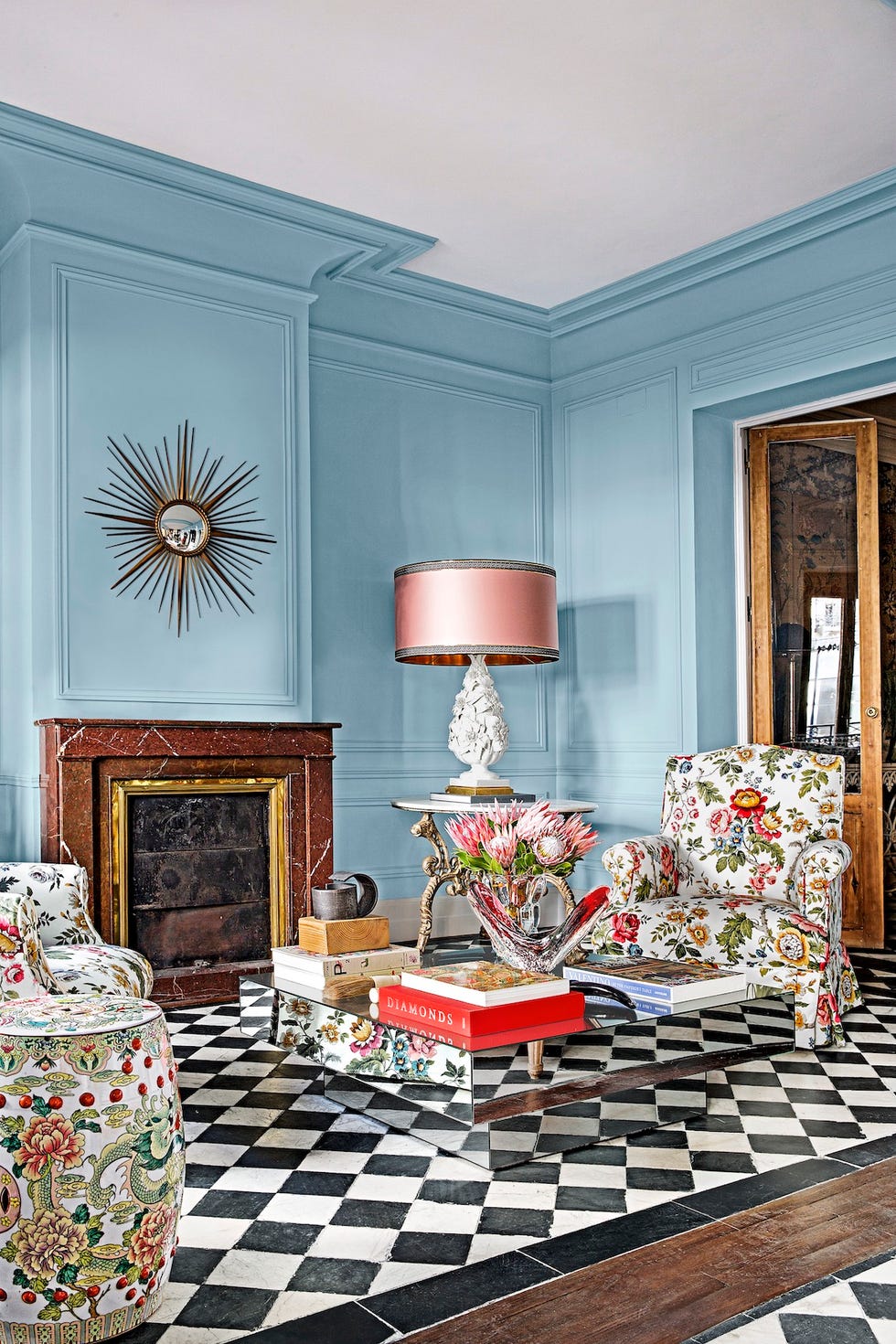 Bright Walls and Ceiling
According to Blakeney, there are so many factors to consider when choosing the right color for a boho style. Aside from things like living room furniture, floors, and natural light. You should also consider the mood you want to create in your modern bohemian living room. Pick a bright color that fits your style and personality or go with something neutral and let your colorful bohemian decors stand out.
Break the "Rules"
We have mentioned that the boho interior style has no rules and limits. Anything can work in a boho interior, there is no 'should.' Your free to express your individuality with the colors and decor that you choose, just like this glam modern bohemian living room, which was designed by Fabrizio Rollo. He mixed old and new furniture in the living space, a chic cocktail table, a bright area rug, and a gorgeous lithograph by Andy Warhol to complete the look.
That's a wrap for our modern bohemian living room. A boho interior style looks chic when it's done right. You can fully tastefully express your creativity. Layer different patterns and textures, mix colors and combine furniture to get that fun and free-spirited living space. Learn more about interior decor tips and trends at Omysa's blog. Peace out!