Learn the art on how to style a coffee table that's both functional and stylish. Trust us, it will make your living room more Instagram-worthy.
Yes, your coffee table is so much more than a place for your feet. It's actually one of the most versatile and engaging pieces of furniture in your home. It's where you put your drinks and start conversations with your guests. Plus, it can also work as a desk, dining table, or game table.
The style of your coffee table completely determines the overall look of your living room. Does it go with the living space's interior? Is it organized? What is its function? Do you use it to display your reading books and magazines?
If you're having a bit of trouble deciding on how to style your coffee table, then check out these few tips on how to style a coffee table that is both functional and stylish.
Start With a Plant
Style a coffee table by adding an interesting plant to make it look natural. Plus, indoor plants bring fresh energy to the living space. If you think that you can't keep a plant alive, there are so many low-maintenance indoor plants you can choose from, like succulents. You can also check out these Instagram-worthy plants to make your coffee table visually appealing.
Style With Varying Shapes
Styling a round coffee table can be a little tricky. If you have a round coffee table, then it's best to arrange items in a triangular shape. For example, a stack of books or magazines, a candle, and a plant.
Maintain Balance
It's so easy to lose control and to overdecorate your coffee table. If you're planning to style a coffee table, it's best to keep everything balanced by grouping like objects together, like your coffee table books and magazines. If you have a collection of small knick-knacks that you want to include, place them on top of the books or use a tray to group them all.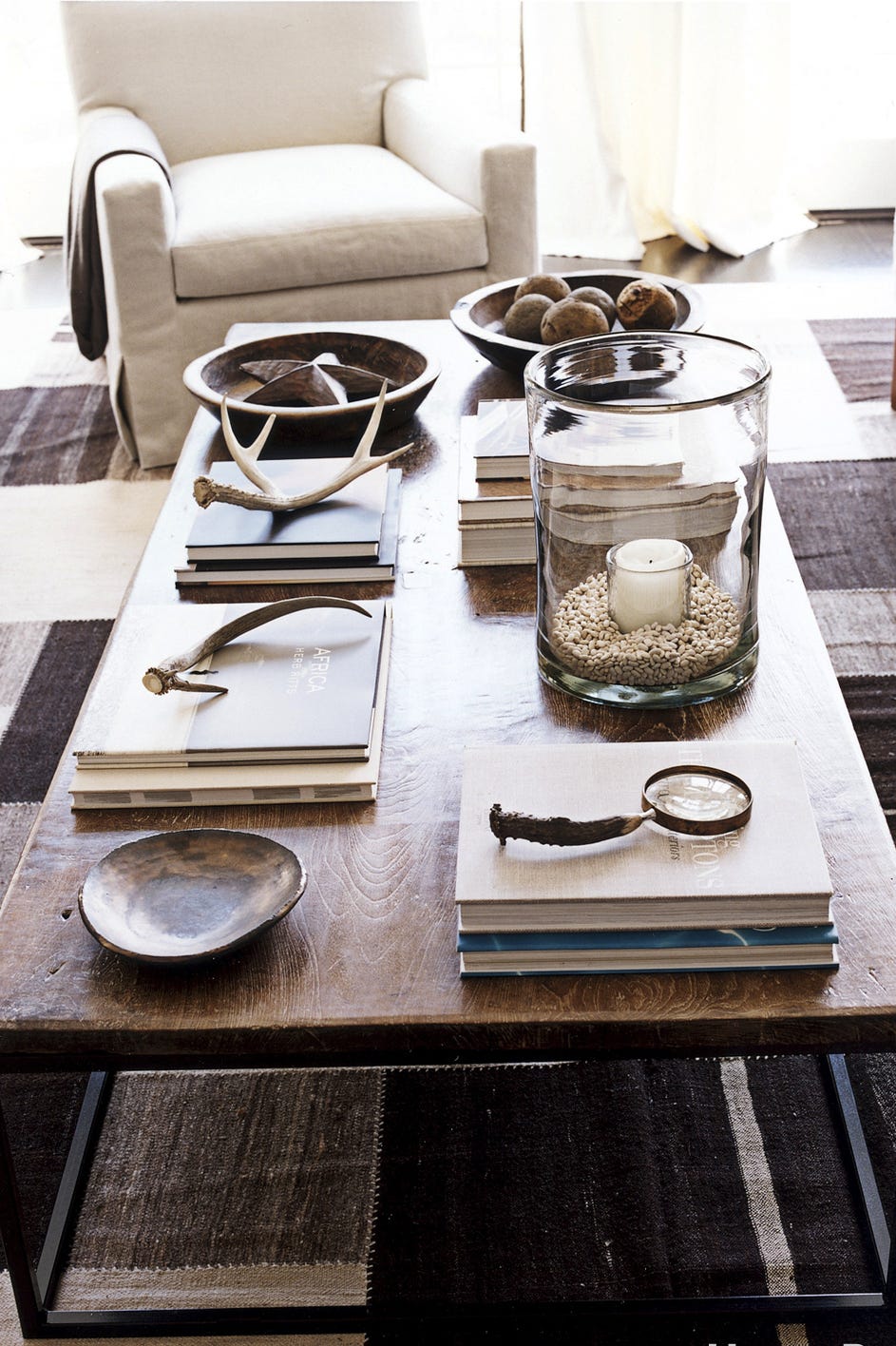 Form a Grid
Style a coffee table by forming a grid. This will help you know where to begin. Plus, it will make the task less intimidating, and it will help balance the style. To do this, tape off sections to form a grid and position your coffee table objects within the squares.
Make It Seasonal
Style a coffee table by season. Match it with your throw pillows. You can do this by simply adding an arrangement of seasonally appropriate flowers together with candles and coffee table books.
Consider Scale
Style a coffee table by mixing high and low objects to create a more eye-catching vignette.
Design by Threes
If you have a long, rectangular-shaped coffee table, use the age-old rule of threes. Divide your tabletop into three separate sections, then place your coffee table items. This will help you decide where things look best.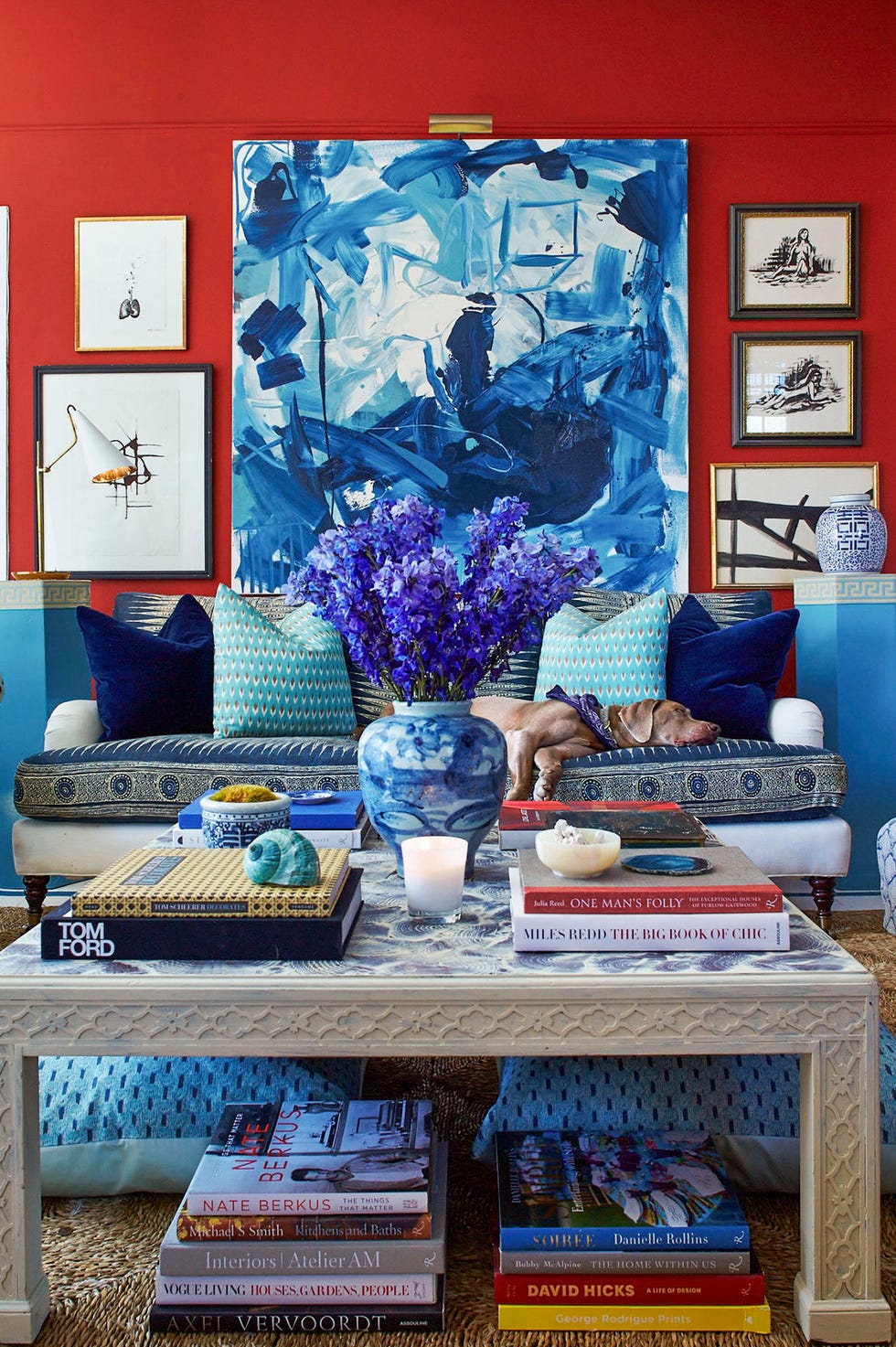 Utilize the Space Underneath
Don't forget to style underneath your coffee table, especially if you have a lot of items you want to display. Utilize the space underneath by placing your coffee table books, just like what interior designer William McClure did with his coffee table.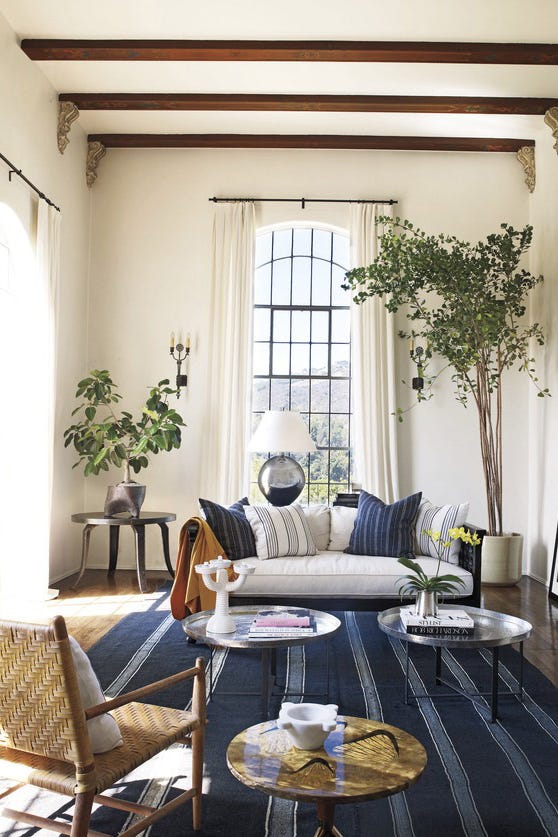 Twice as Nice
You can use more than one coffee table in your living space and still make it look clean and stylish, just like this look in Ellen Pompeo's Hollywood Hills home. Choose different round coffee tables and style each coffee table with different accents, like a book, a candle, and a plant.
Ottoman Coffee Table
Use your ottoman as a coffee table by styling a tray on top of it. It's the perfect place to display candles, books, and flowers.
Keep It Simple
Style a coffee table by keeping it simple, just like this coffee table style by designer Shawn Henderson. This works perfectly if your living interior is already heavy with furniture and decors.
That's a wrap on how to style a coffee table that's both chic and functional. Remember, with the right decor and style, your coffee table can be the focal point of your living room. Learn more interior design tips and ideas on Omysa's blog. Happy decorating!