Say goodbye to groggy mornings with these stylish coffee bar ideas you can recreate in your own home.
Nothing says good morning like a fresh cup of coffee. We love the taste and the smell. It perks us up in the morning, mentally and physically. However, there's one thing I hate about coffee. Figuring out how to organize all of my coffee-making supplies, like coffee mugs, coffeemaker, stirrers, milk, sugar, and of course, coffee itself.
That's why today, we're going to share with you these brewtiful and easy-to-DIY coffee bar ideas to try at your home. So, rise and grind and let's create your coffee-drinking paradise.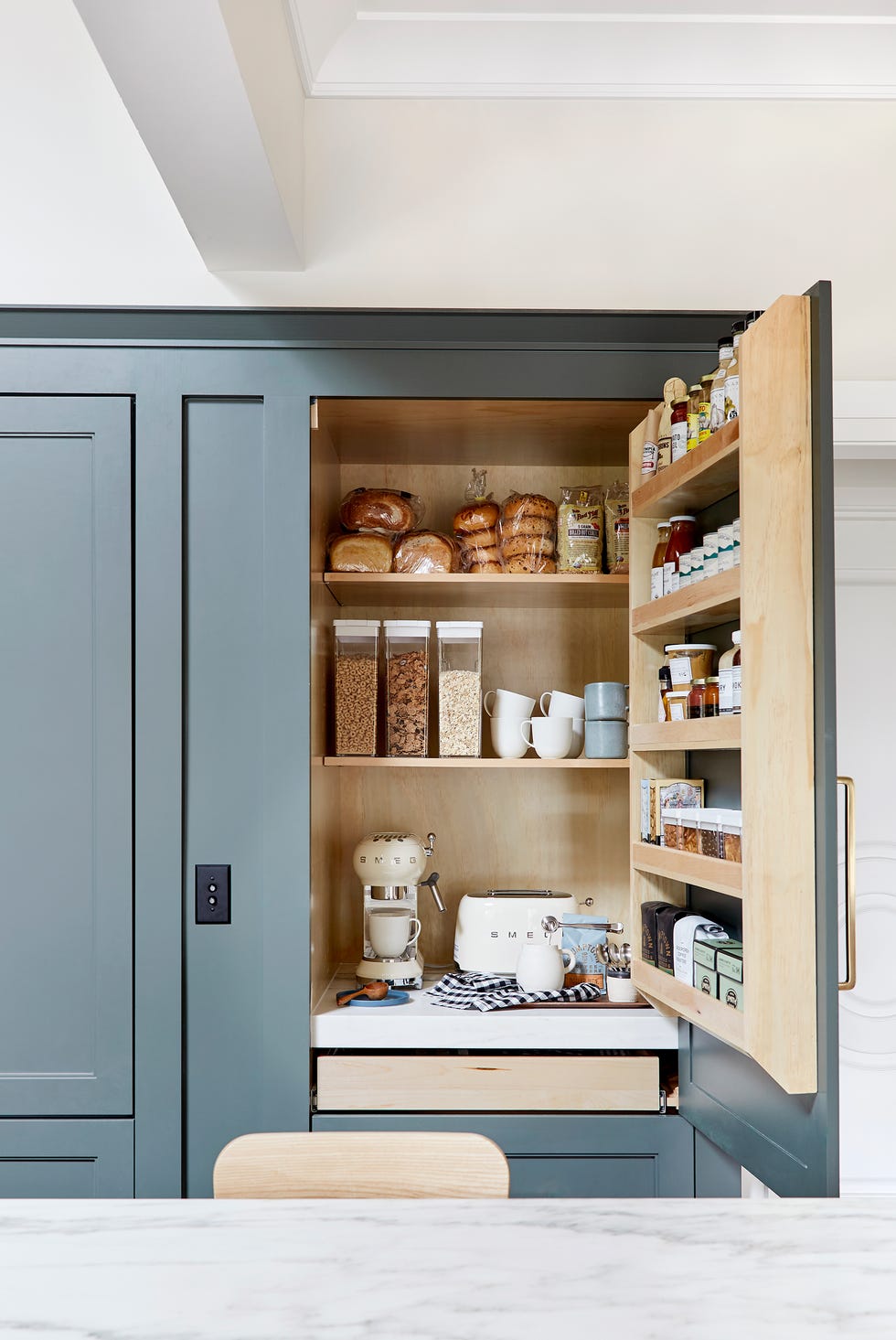 Cabinet Coffee Bar
First on our coffee bar ideas list is to create a mini coffee bar even if you have a small kitchen by tucking away your coffee supplies inside a cabinet, just like this mini coffee bar designed by Emily Henderson. You can also stock it with your favorite breakfast ingredients for a one-stop-shop in the morning.
Modern Coffee Bar
Are you a modern interior style fan? Design a modern coffee bar by adding indoor plants, an artwork, and of course, sleek canisters to complete the look.
Closet Coffee Bar
Create your own coffee bar by converting an unused closet space or nook. Organize your coffee mugs, coffeemaker, stirrers, and coffee or tea for a chic easy to DIY coffee bar.
Coffee Bar Cart
One of my favorite coffee bar ideas because you can bring it in any room of your home. Create your coffee bar on wheels by using a bar cart. Make sure that the bar cart is big enough to store all of your coffee ingredients and accessories.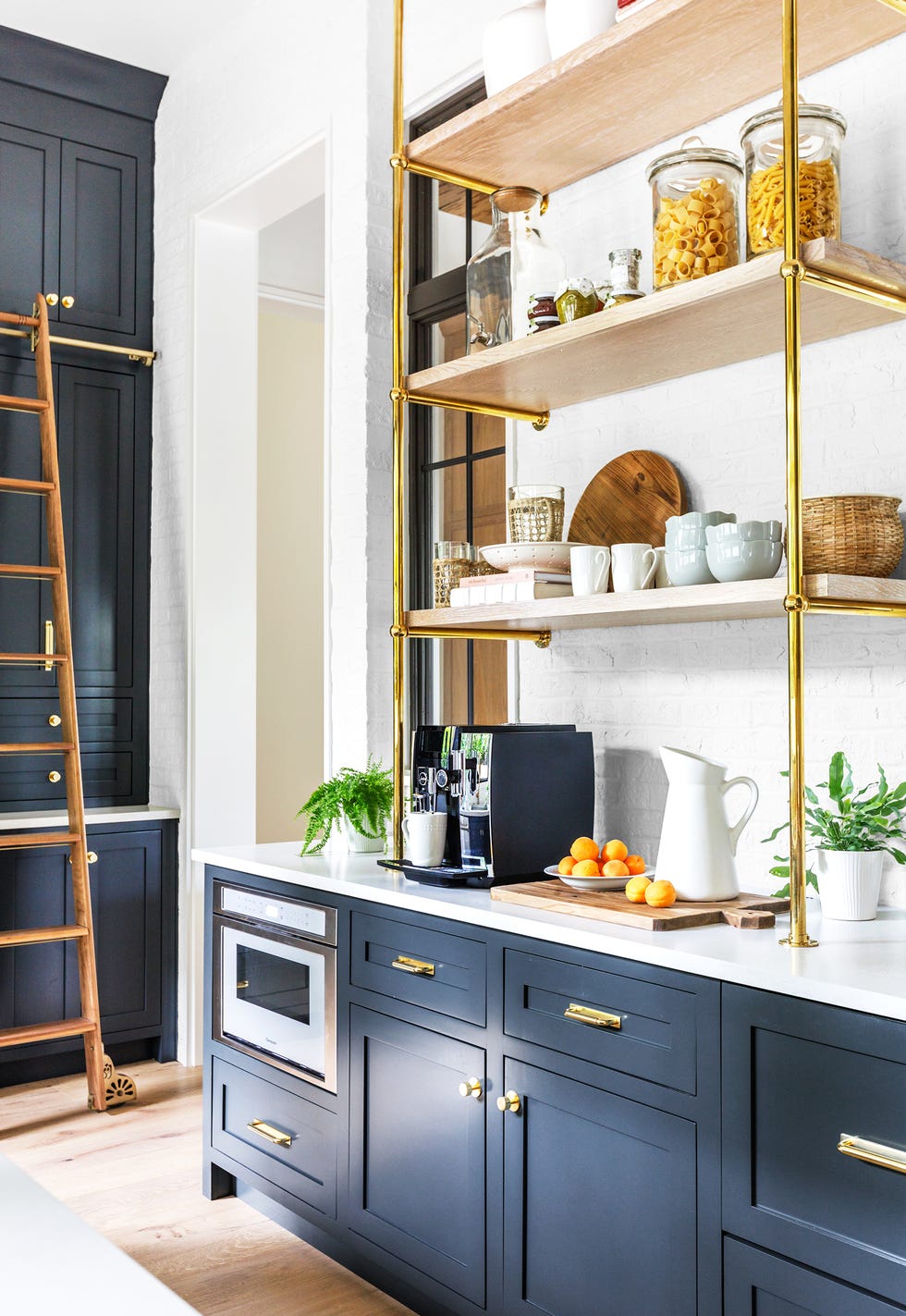 Split Your Kitchen
If you have a big kitchen, you can split it in half to create your own coffee bar, just like Krysta Gibbons of Kipling House Interiors did in this modern kitchen. She created a coffee bar in the catering kitchen/walk-in pantry area.
Space-Saving Coffee Bar
An easy to DIY coffee bar idea that will surely save valuable counter space in your kitchen. Add a coffee mug display to keep everything organized. Then, put your coffee ingredients on a tray for a clean look.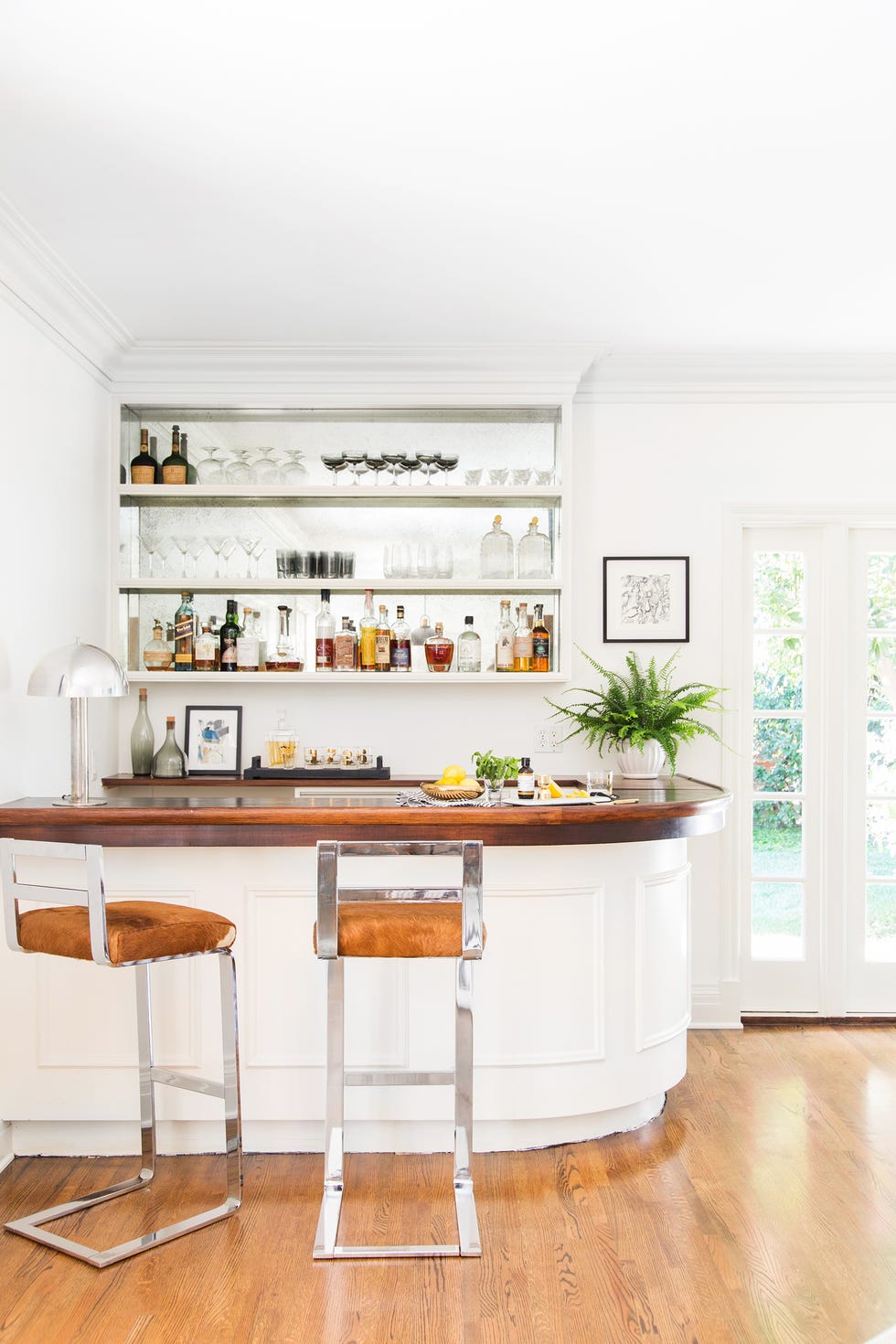 Home Bar/Coffee Bar
Next on our coffee bar ideas list is to upgrade your home bar by adding coffee bar essentials, just like this home bar/coffee bar designed by Emily Henderson. It makes entertaining family and guests much better.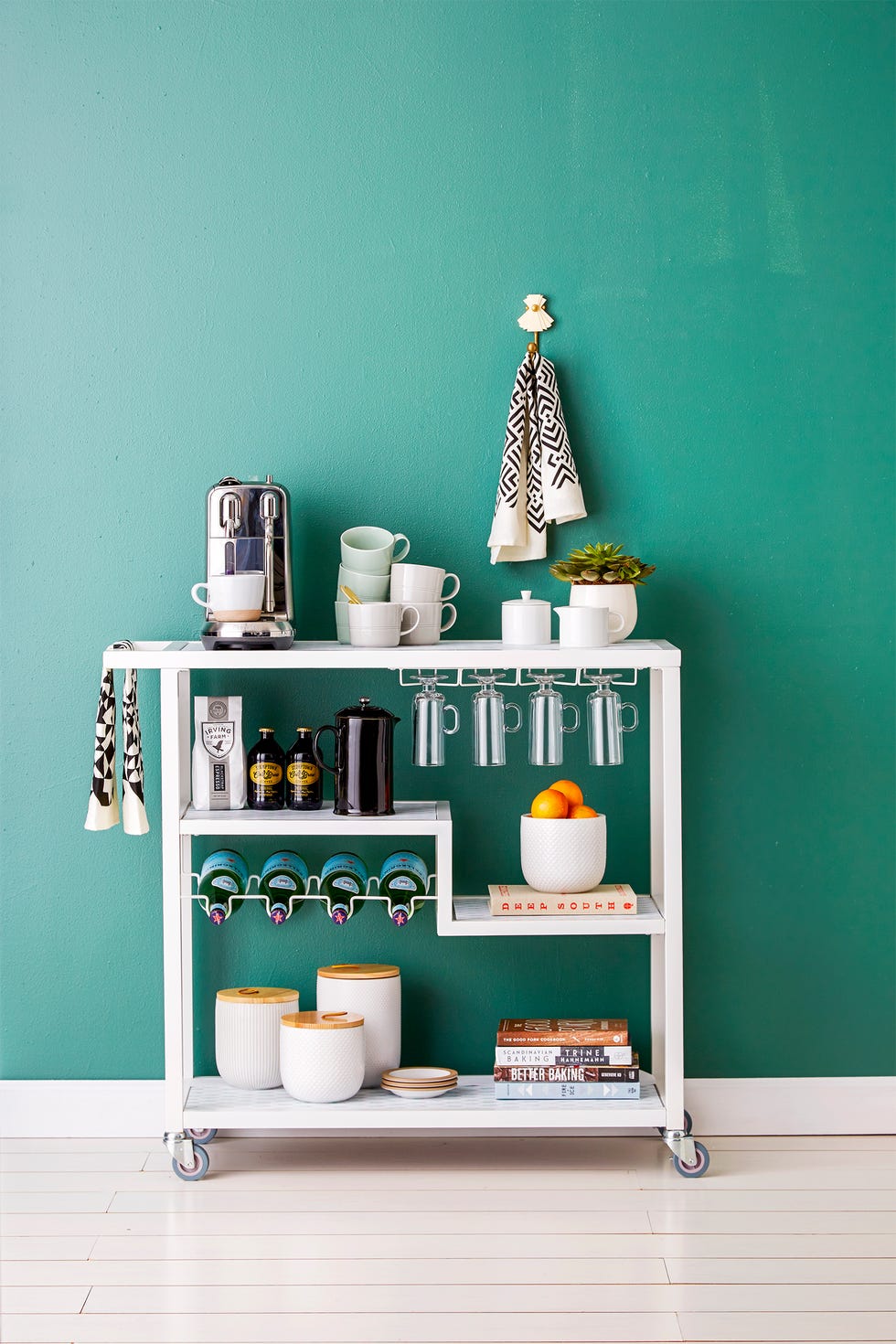 Day-to-Night Drinks Cart
Keep the drinks flowing from morning to night with this genius coffee bar/night drinks cart. To make coffee drinks ready, make them ahead of time and put them in easy-to-pour pitchers.
Hidden Coffee Bar
Designed by Matthew Ferrarini, this kitchen has a concealed coffee bar by using folding wood pocket doors to hide the cabinet coffee area against the wall. Neat, huh?
Hallway Coffee Bar
Lastly, on our coffee bar ideas list is to transform a hallway into a chic home coffee bar. Place your coffee supplies, like coffee mugs and ingredients inside the cabinet. Use the space above for your coffeemaker and breakfast goods. You can also install a mini-fridge and conceal it as a cabinet. Trust us, it will save you a lot of time from going back and forth from the main kitchen.
That's a wrap for our easy to DIY and chic coffee bar ideas that you can try at your home. Even if you aren't a huge coffee person, it's best to make even a simple coffee bar space for your family and guests. Plus, it doesn't necessarily have to be just coffee, you can change it with your favorite tea brands and other warm drinks. Learn more interior design tips and ideas on Omysa's blog. Happy decorating!