Enjoy the great outdoors without going out with our beautiful and best sunroom ideas. Trust us, you'll get the best of both worlds.
With the weather slowly getting warm, we all just want to do one thing: soak under the sun and enjoy the great outdoors. However, due to the coronavirus, we're all stuck at home, daydreaming of the day we could all go out again, and feel the warmth of the sun on our skin.
Good news! You can enjoy the sunny weather indoors with these chic and cozy sunroom ideas. Yes, you heard that right. So, grab a good book and a large cup of iced coffee because this would be your new favorite room of the home.
Pretty and Simple Sunroom
Nothing beats a functional and simple interior style, like this sunroom by The Grit and Polish. It feels comfortable, inviting, and warm. Plus, you don't have to spend to create a decent sunroom in your home. You can copy this look with items you may have at your place: a lovely area rug, cozy chairs or couch, a gorgeous coffee table, and pots of indoor plants and fresh blooms to achieve the style.
Scandinavian Bohemian Sunroom
One of the sunroom ideas that free-spirited will absolutely love. It's light, simple, and there are no rules in expressing your decor ideas. To achieve this sunroom style, hang dream catchers and play with different patterns and textures. Also, decorate the room with neutral colors and furnish them with natural materials.
Mix It Together
If your living room is right next to your sunroom, it's best to mix the two rooms together, just like this sunroom idea by Alice in Scandiland. She created a sunroom space that can also be a hobby area.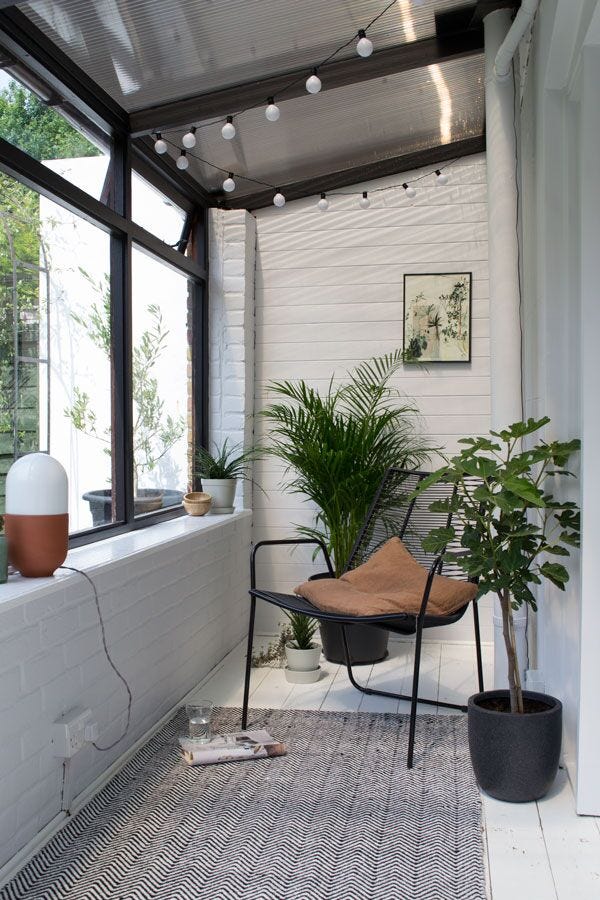 Cozy Scandinavian Sunroom
Next on our sunroom ideas list is to create a cool and cozy sunroom with the Scandinavian style. It doesn't require much decor or furniture. All you need is a cozy chair where you can relax and lots of indoor plants to liven the space.
Office Sunroom
Who would've thought that the perfect place to work is at your sunroom? Add indoor plants to boosts your productivity, a mural to stir your creativity, and personal decor touches for a chic home office look.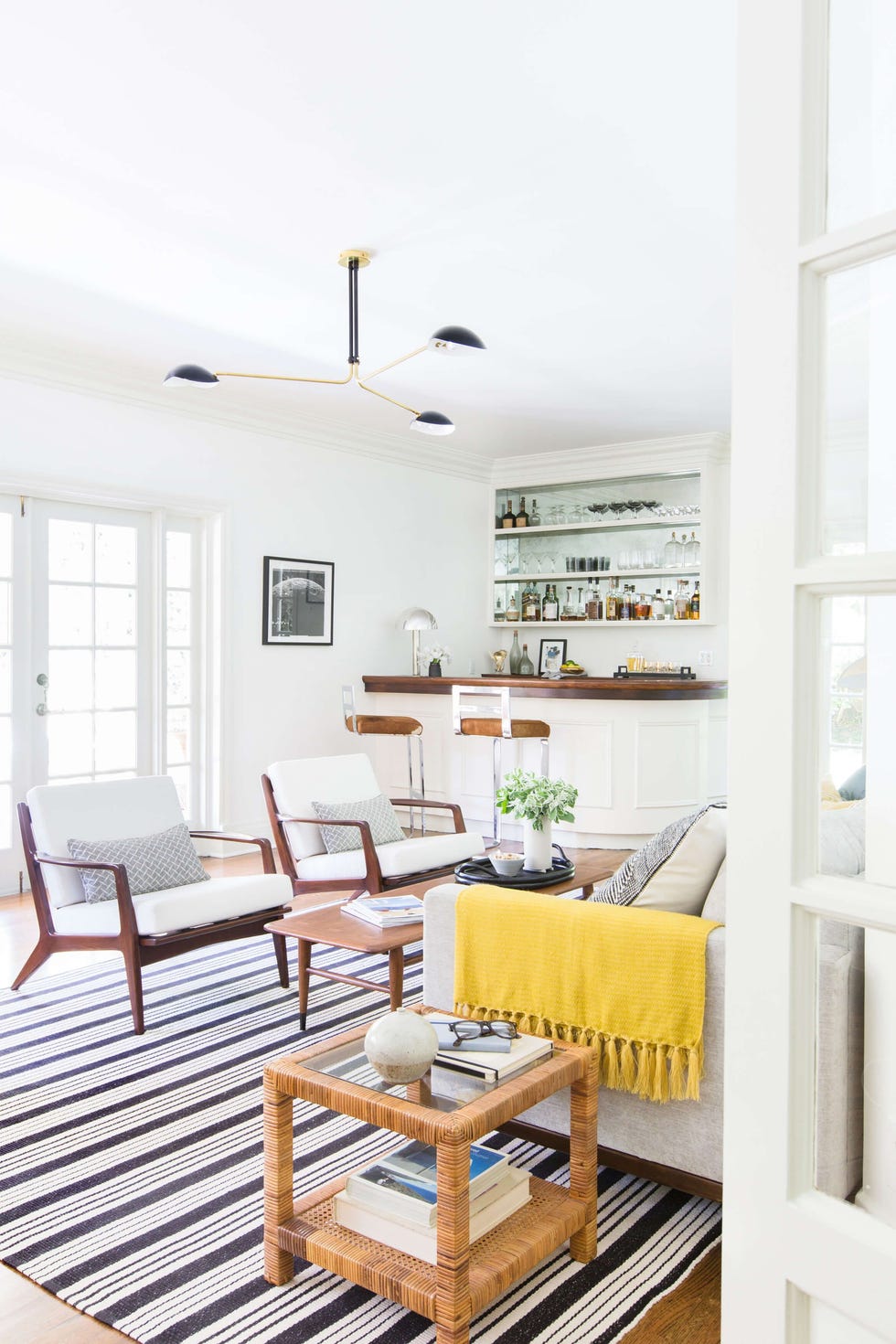 Sunroom for Entertaining
Next on our sunroom ideas list is to transform your typical sunroom into an entertaining central for family and guests. To achieve this look, you'll need to build a bar, furnish the room with chairs and a sofa set up for conversation, and interesting wall art pieces.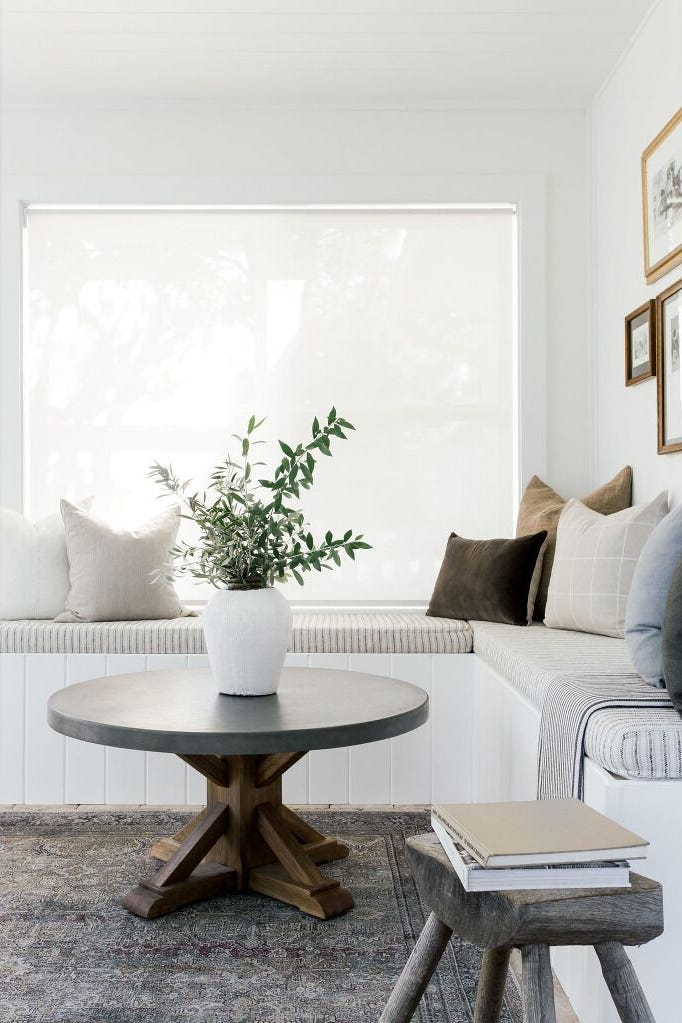 Chic Neutral Sunroom
Create a quiet and peaceful sunroom look by styling it with neutral colors and decor, like white walls, gray-toned furniture, and wood finishes.
Bright Maximalist Sunroom
Next on our sunroom ideas list is to create a maximalist sunroom. To recreate this look in your home, use bold and vibrant decor, like hanging an antique portrait and placing a stunning area rug.
Grandmillennial Sunroom
What's old is new again in this grandmillennial sunroom where traditional meets modern in this space designed by Pencil & Paper Co. Mix wicker furniture with modern furniture like a Scandinavian-inspired coffee table and floral patterns to complete the look.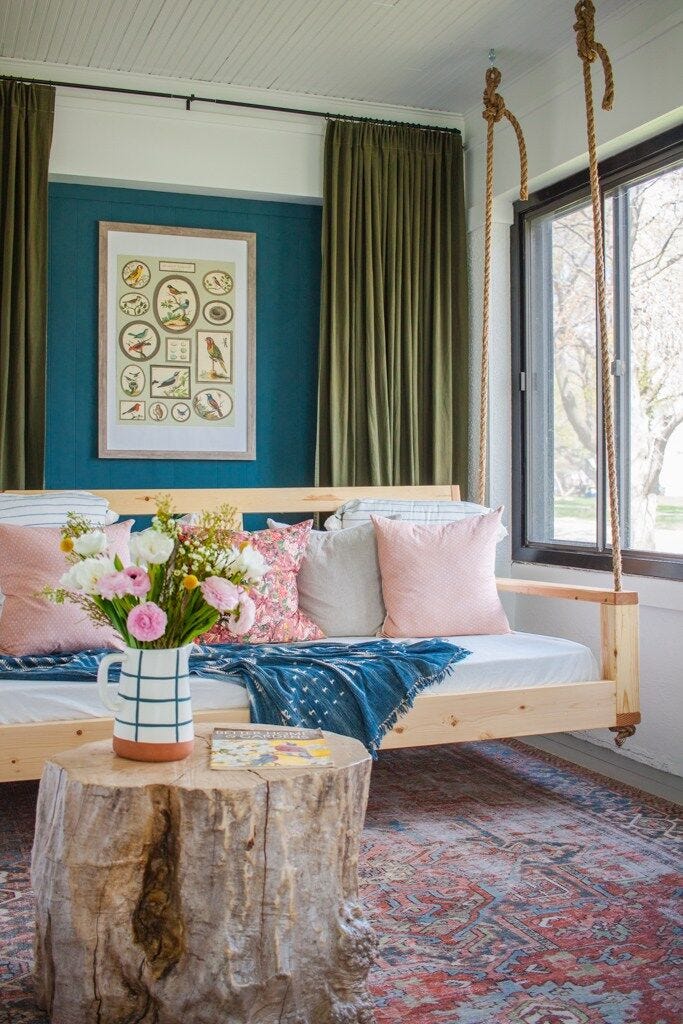 Vintage-Inspired Sunroom
Lastly, in our sunroom ideas is to create a sweet, vintage-inspired sunroom by installing a hanging swing, vintage wall art, and throw pillows for a cozy look.
That's a wrap for our bright and cheery sunroom ideas. Learn more interior design tips and ideas on Omysa's blog. Happy decorating!