Check out these man cave ideas to transform your basement or garage into a chic and cool space.
I admit, as a woman, I have always been interested in masculine interiors. However, whenever I think of a man cave, the first thought that comes to my mind is dark and dingy, but that's all about to change with these clean and stylish man cave ideas.
Keep It Light and Bright
First on our man cave ideas is to create a bright and airy space. Forget about dark and gloomy man caves. This 2020, it's all about keeping the space light and bright, just like this billiard area with layered lighting, white walls and ceilings, and gold-colored pool table. You can also display your sports memorabilia or collection.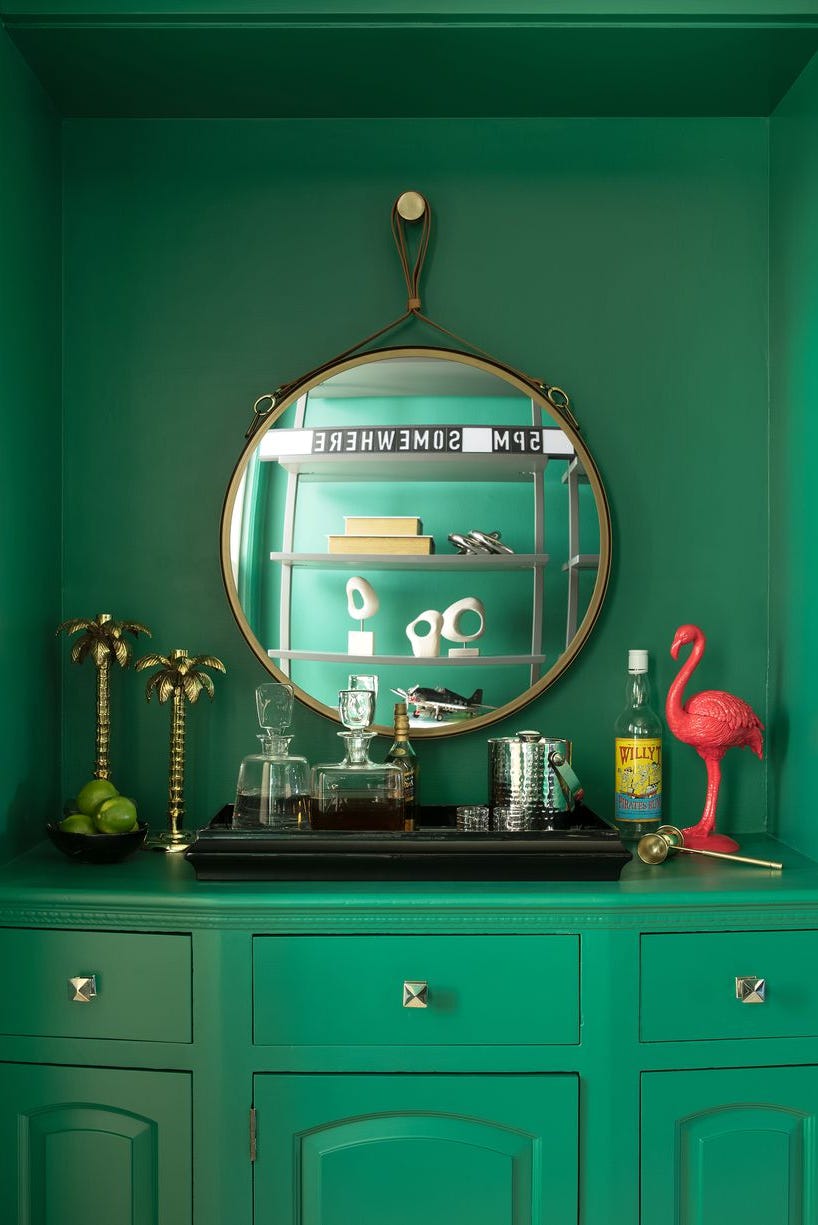 Built-in Bar
Bring out your liquor decanters and add a built-in bar in your man cave if you don't have space for a full man cave bar, just like this bright, green, and chic man cave bar. You can also add a mirror to make the space look spacious.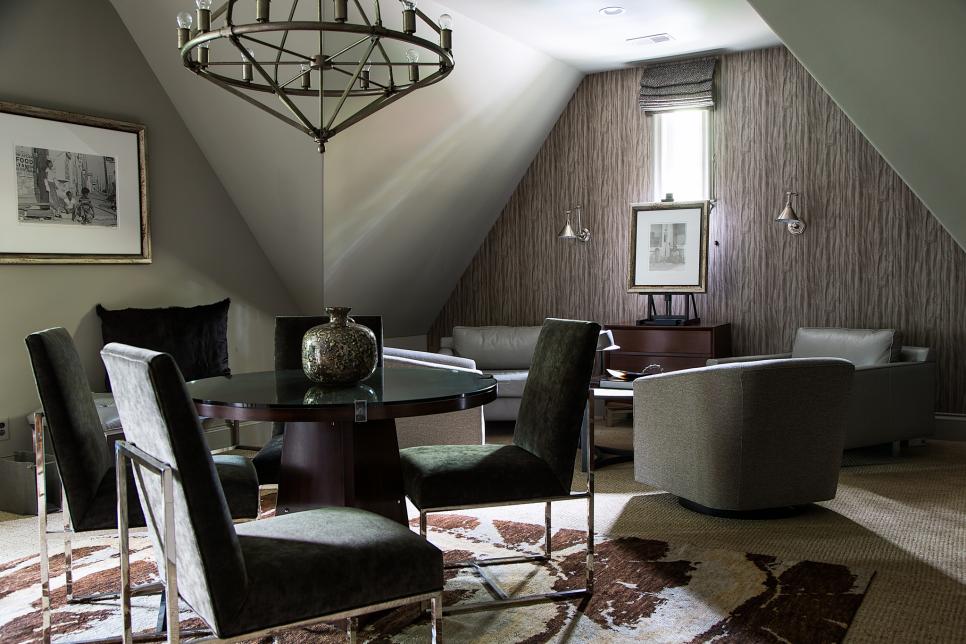 Sophisticated Man Cave
Man caves can be dark, decent, and sophisticated with black, gray, and metal furniture. If you have a limited source of natural light in the room, layer lighting to make the space bright.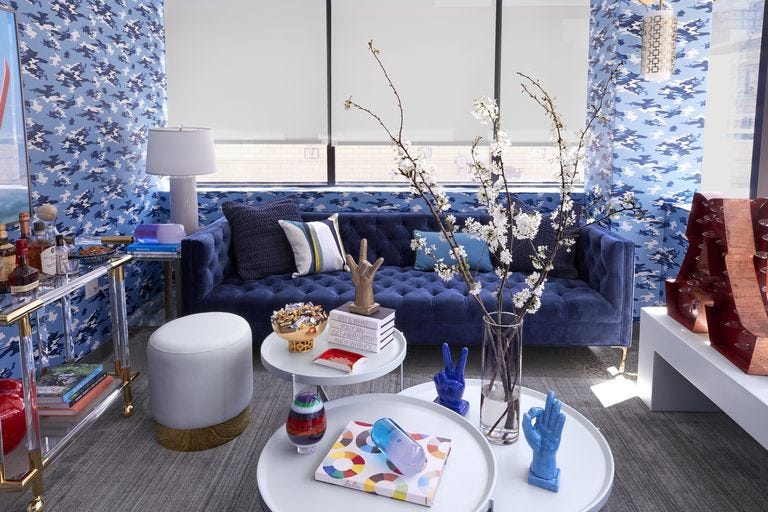 Make It Blue
Next on our man cave ideas list is to create a cool blue man cave. We know that man caves are usually black, gray, and wood. However, you can design a stylish and manly space by using blue wallpaper, furniture, and decors for your man cave.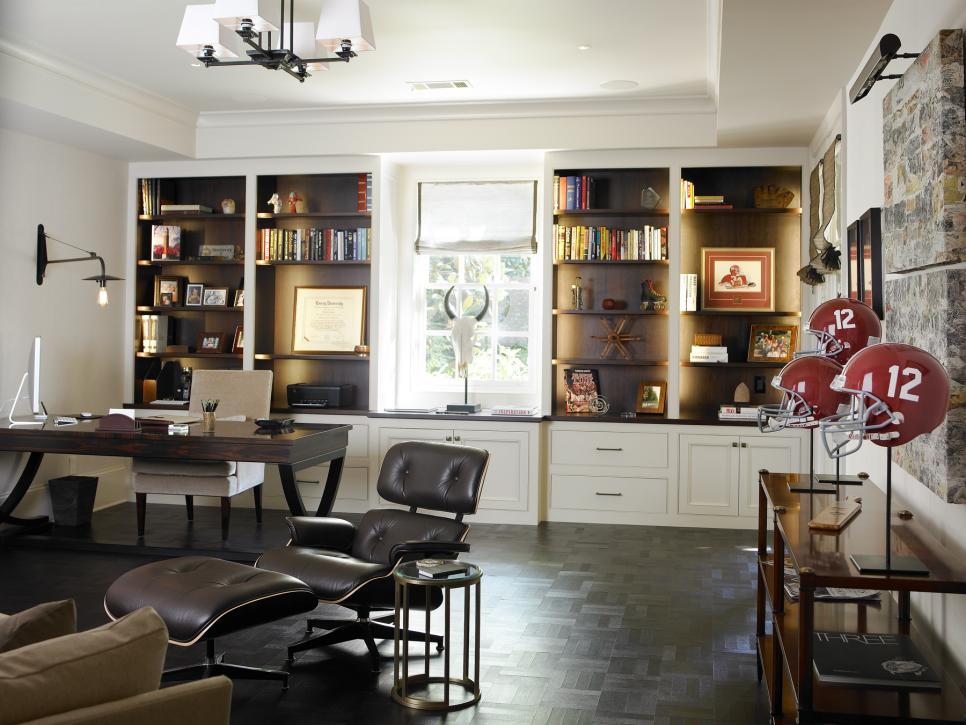 Manly Home Office
Create a home office that's both chic and masculine, just like this home office/man cave. Opt for dark floors, blend of modern and classic furnishings like the Eames Lounge Chair and brass glass side table, and display your collection like football helmets to reflect your interests and style.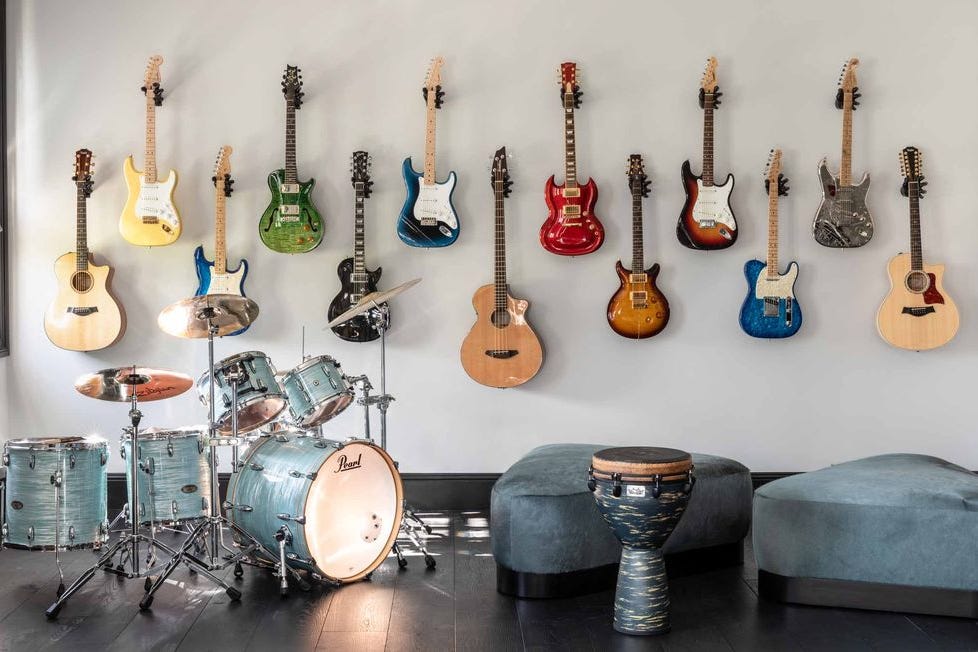 Rock & Roll
Added on our man cave ideas list is for music lovers. Design a music-themed man cave with your guitar collection. You can also go for vinyl records or posters of your favorite musicians. Don't forget to add comfy sofa chairs for your guests.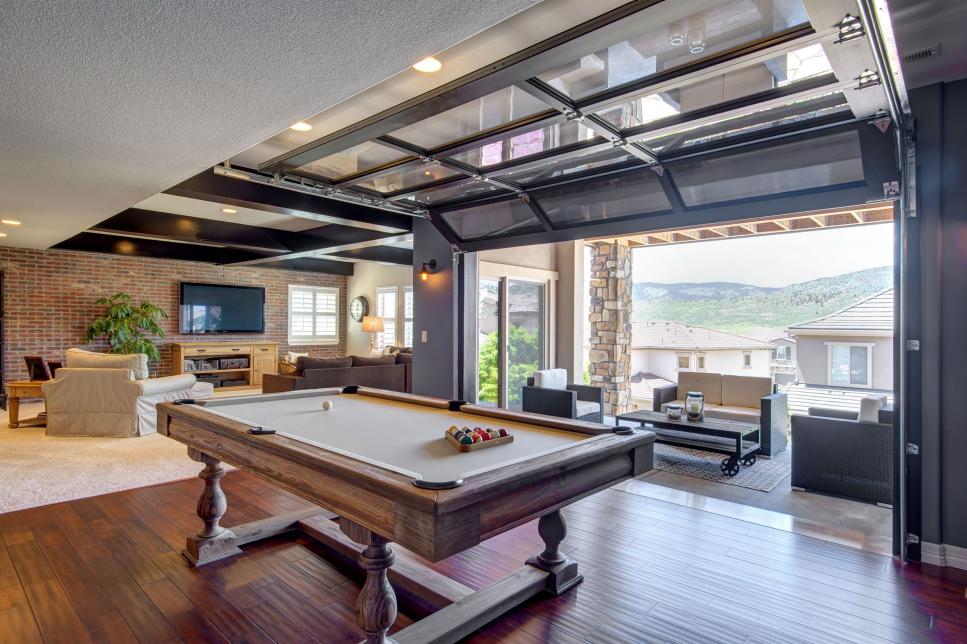 Indoor & Outdoor Man Cave
Who says a man cave should only be in your basement or garage? Create an indoor and outdoor man cave, just like this bright and airy man cave. Use your patio as outdoor space of your man cave to entertain your guests. You can add a pool table, foosball, or a bar with sporty bar stools to complete the man cave interior style.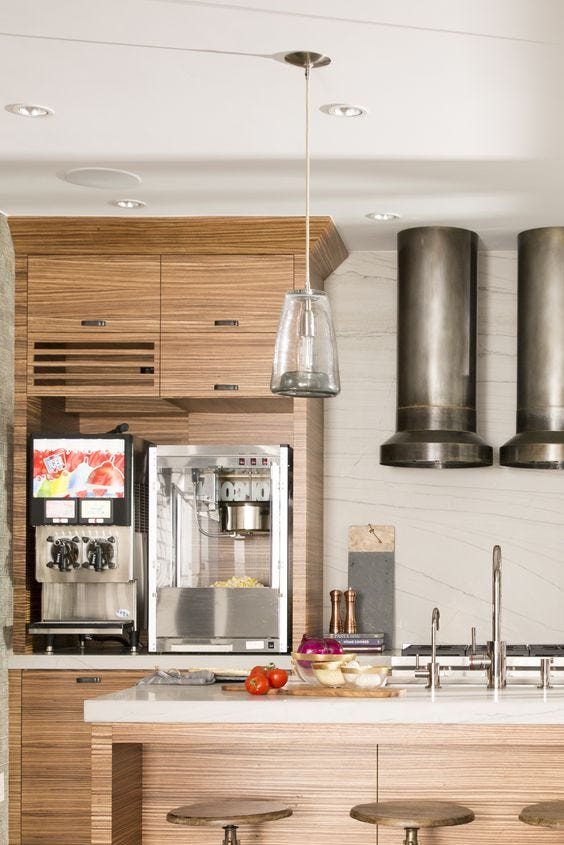 Movie Theater Amenities
One of my favorite man cave ideas because I love movies and snacks. You don't have to have a movie theater in your home. You can simply build your movie theater snack bar complete with Slurpees on tap and a professional-grade popcorn maker for game days and movie nights with your family friends.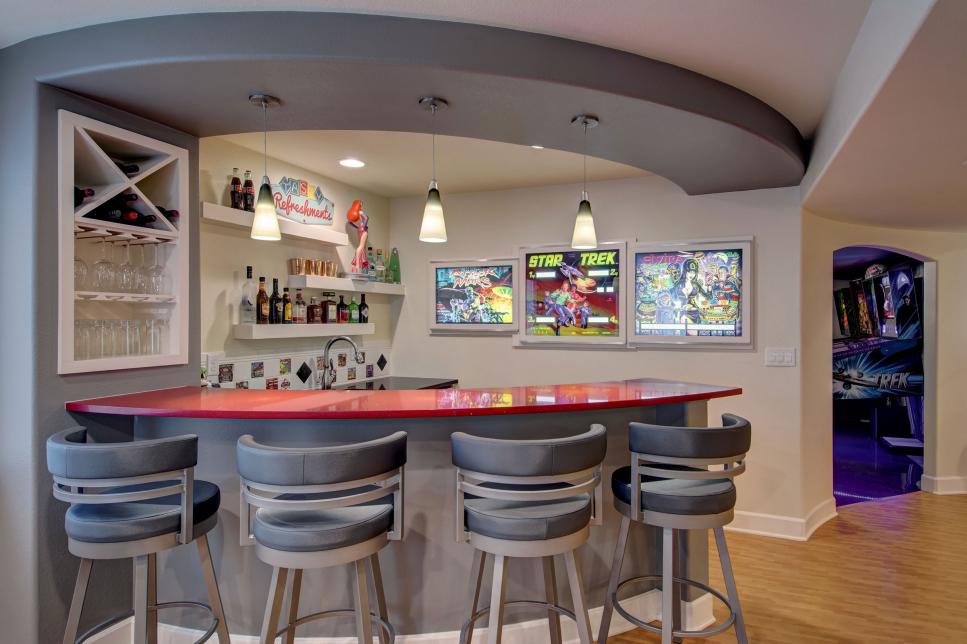 Go Retro
Project Manager Lead, Olivier Goedert of FBC Remodel, designed this retro man cave for a client who was a true child at heart. You can also do the same with your space by displaying your childhood games or movie poster collection. You can also create a man cave full of arcade games like Pac-Man or Tekken.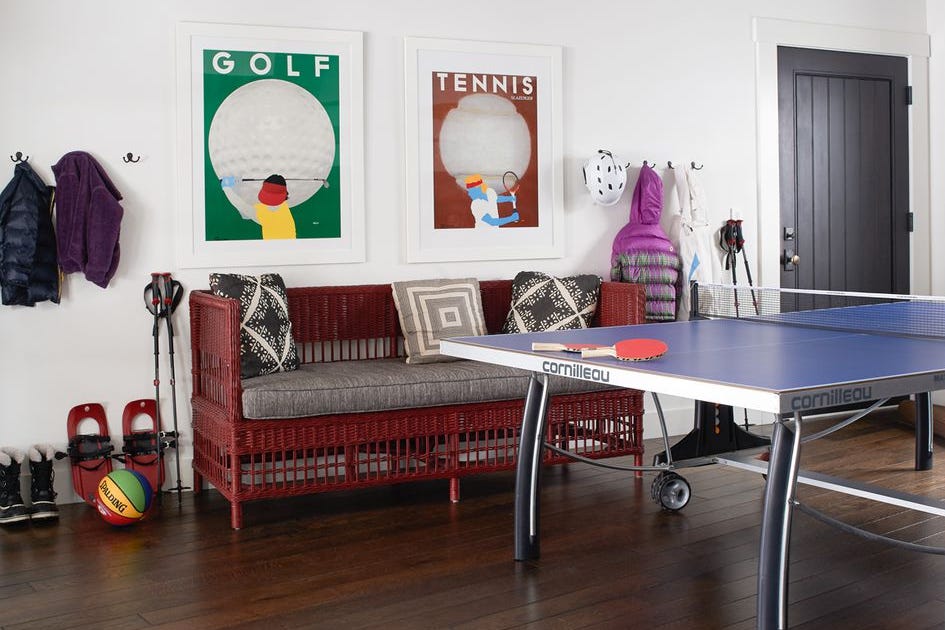 Sporty Man Cave
Go for a sporty man cave by adding your favorite sports games like ping-pong, skating, basketball, or golf. You can also create your golf course in your man cave space. It will surely make your man cave fun and entertaining.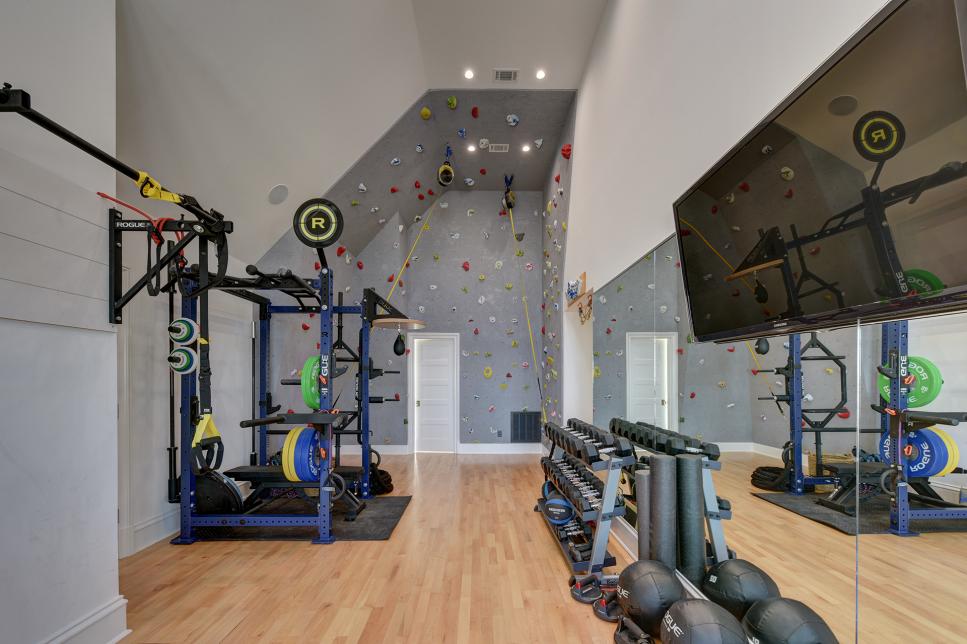 Cool Home Gym
Added on our man cave ideas list is to upgrade your home gym into a cool and much more challenging space with a rock-climbing wall. Add your collection of weights, a sturdy punching bag, and a large-screen television to complete the look.
Clean Home Theater
Lastly, on our man cave ideas list to create a home theater or media room, just like this clean, modern, black and white media room. It's the perfect space to enjoy the Super Bowl with the whole crew.
That's a wrap for our cool and chic man cave ideas. Learn more interior design tips and ideas on Omysa's blog. Happy decorating!