Take a look at these expert tips for choosing the right wallpaper design for every room of your home.
There are so many factors when choosing the right wallpaper for every room of your home, like color, texture, pattern, and style. Knowing what to look for and picking the right wallpaper can bring life to your home. Use these tips as a guide when you're shopping for the perfect wallpaper. Let's get rolling!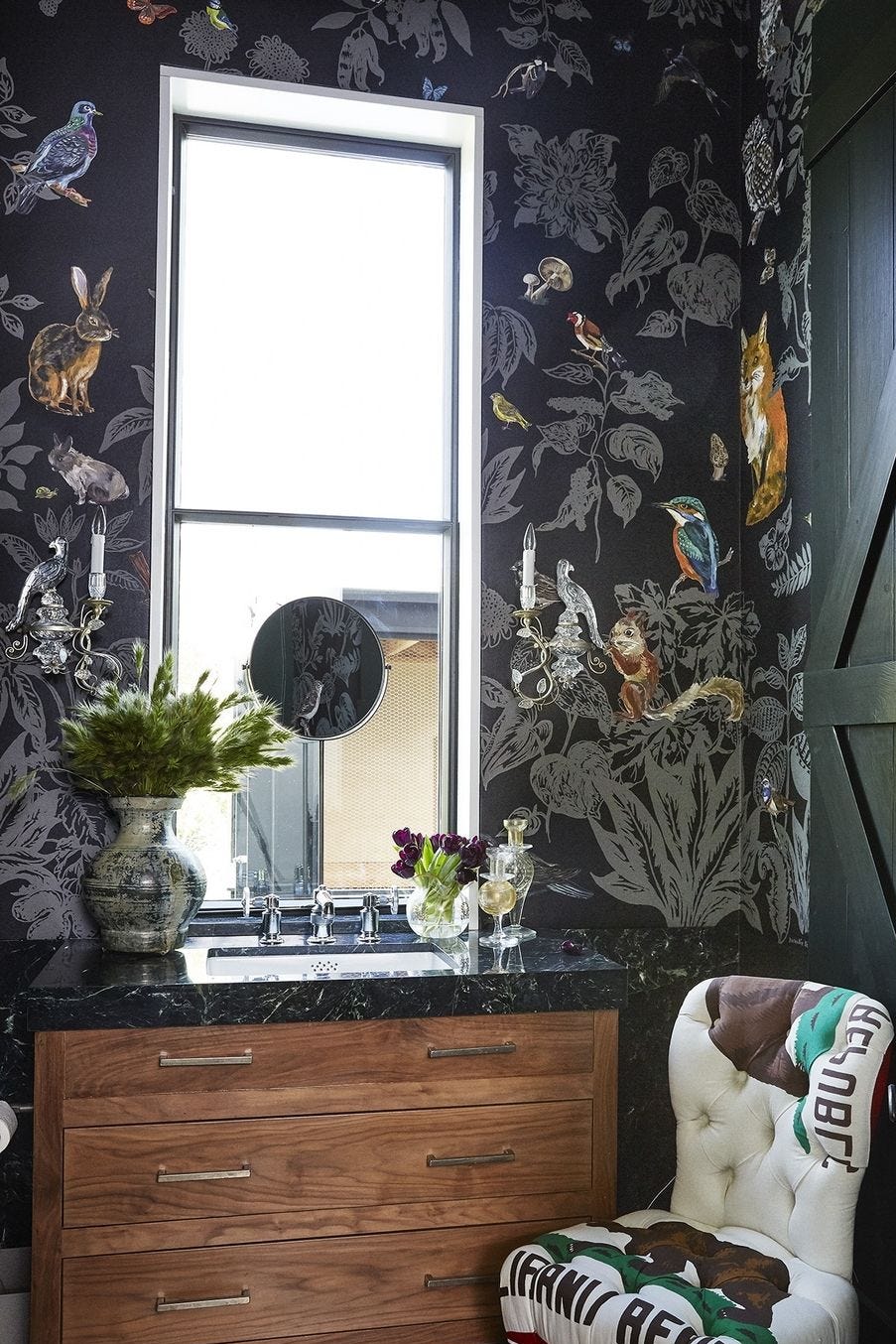 Research for Inspiration
Start pinning and saving images of rooms with wallpaper you love for inspiration on Pinterest or Instagram. Study the images you've collected, and check if there's a wallpaper design or theme that will match or blend perfectly with your interior style. Do you love geometric patterned wallpaper? Or maybe you're into bright and floral wallpaper design? Perhaps you want a textured wallpaper for your living room? Will it go well with your furniture? Researching and asking yourself will help narrow down your hunt for the right wallpaper for your home.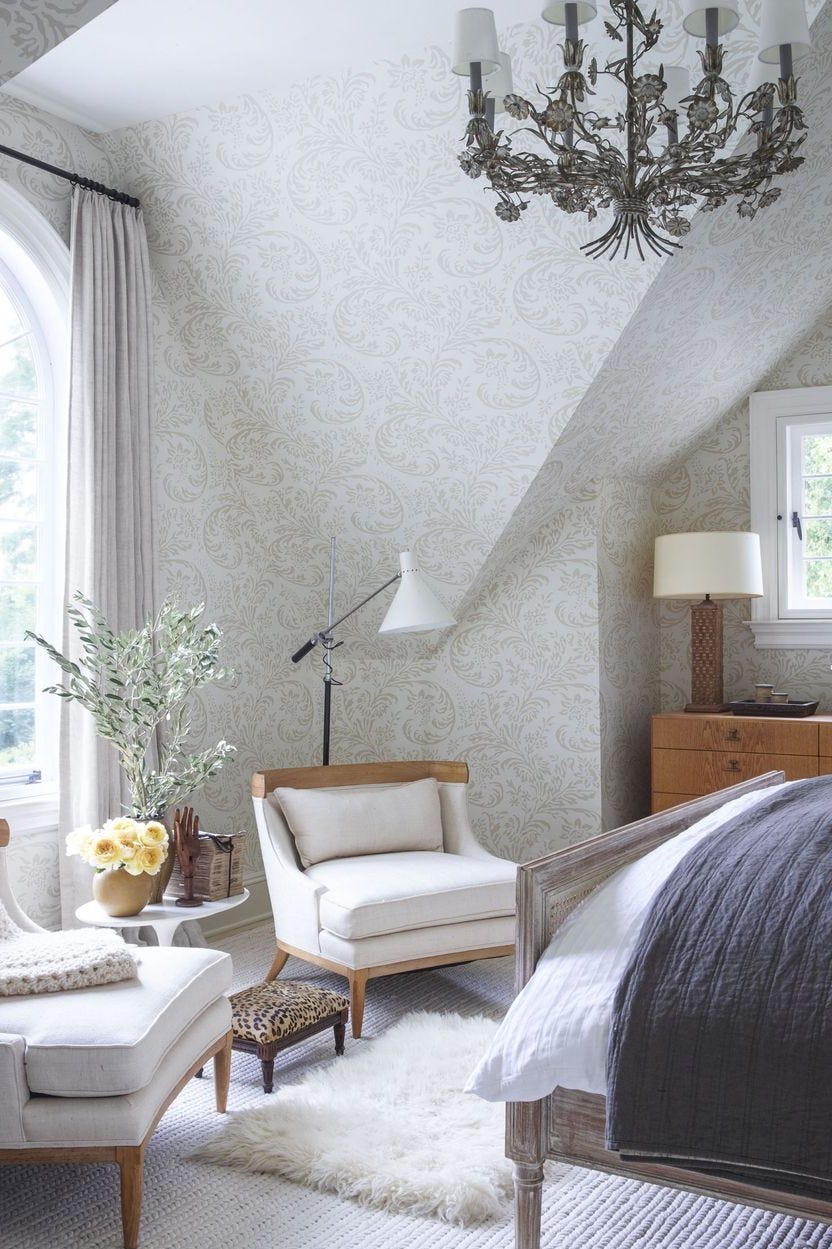 Go With Your Preferred Natural Style
Hundreds of wallpaper designs will suit your taste, so you don't have to force yourself to choose a wallpaper design that doesn't feel you. Designing your home should always reflect your personality and taste. The same goes for choosing the right wallpaper for your place. If you're a minimalist, then choose a refreshing minimalist wallpaper design. Or it should be a color, style, or pattern that you'll love for years to come.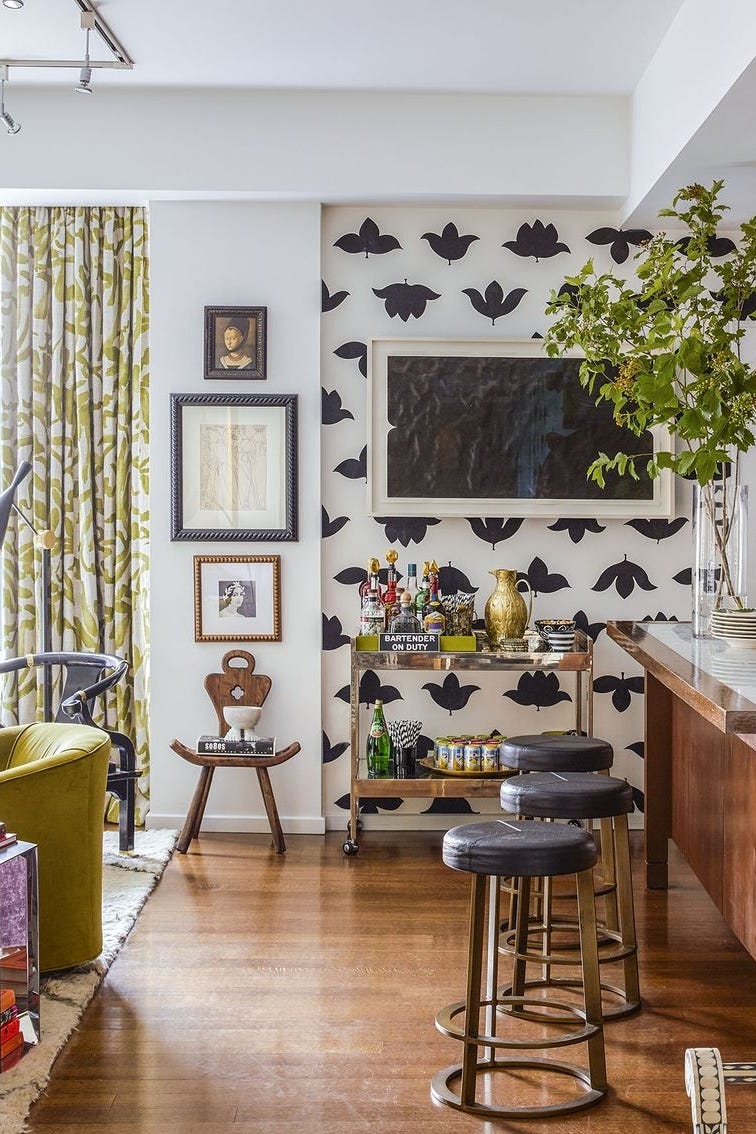 Get a Sample
When decorating your home, it's recommended to get a sample. We have mentioned in our interior design tips that samples are a very useful tool, especially at the beginning of a project, because they represent possible options. Get a sample wallpaper design and tape it to the wall in the room you want to design and live with it for a while to see if it matches your furniture and fabrics in the room, and how it looks at different times of the day.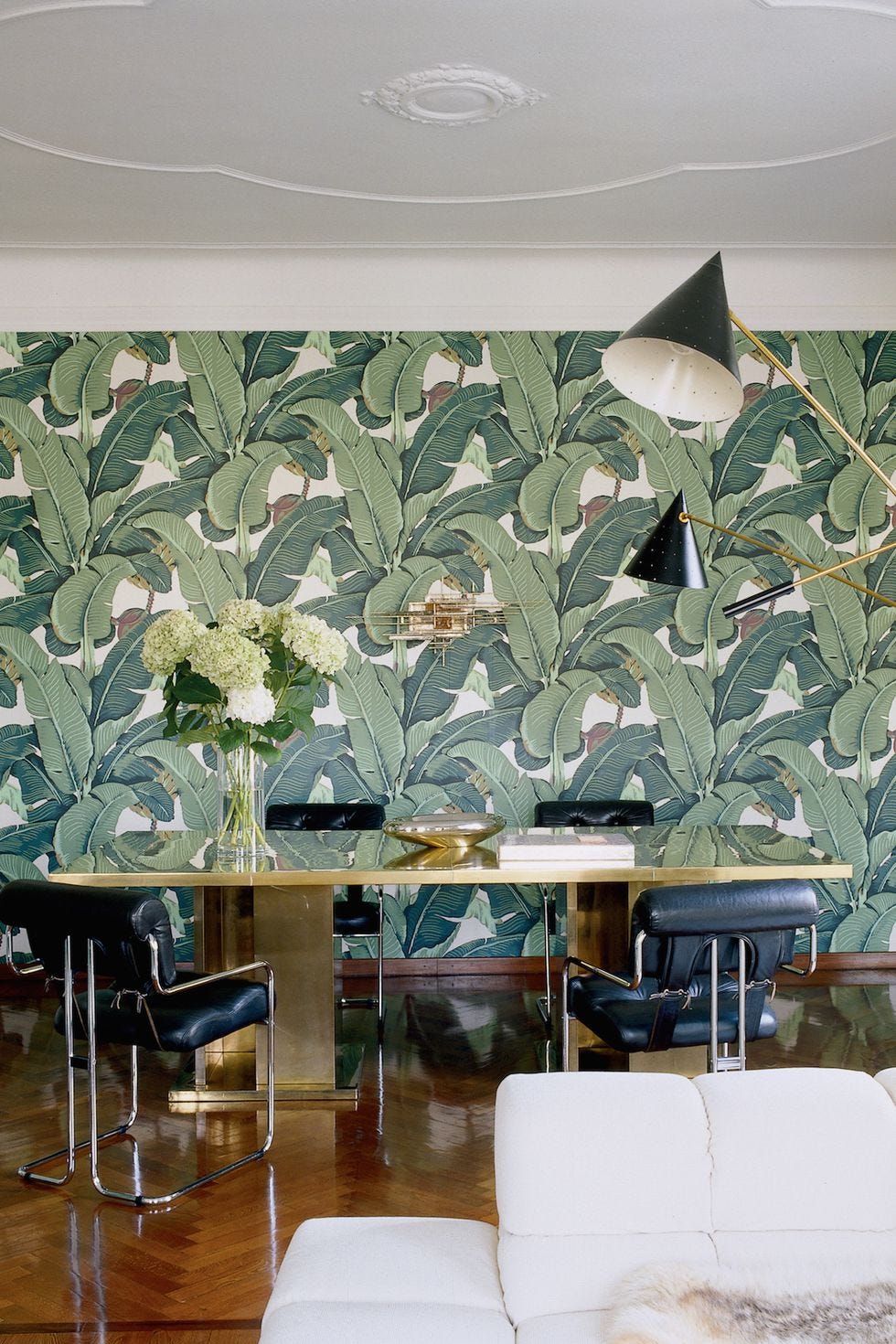 Know Your Goal
What is your goal for designing your place with wallpaper? Is it to add depth, add texture and warmth? Or simply because it's the interior trend of 2020? Perhaps you want to feel inspired and productive whenever you walk into your home office space? When choosing the right wallpaper design for your home, be sure to know your goal. If it's to revamp your space to have that wow factor, then go for a wallpaper that has a bold design like this palm-print wallpaper. It definitely made the dining area more inviting to entertain guests.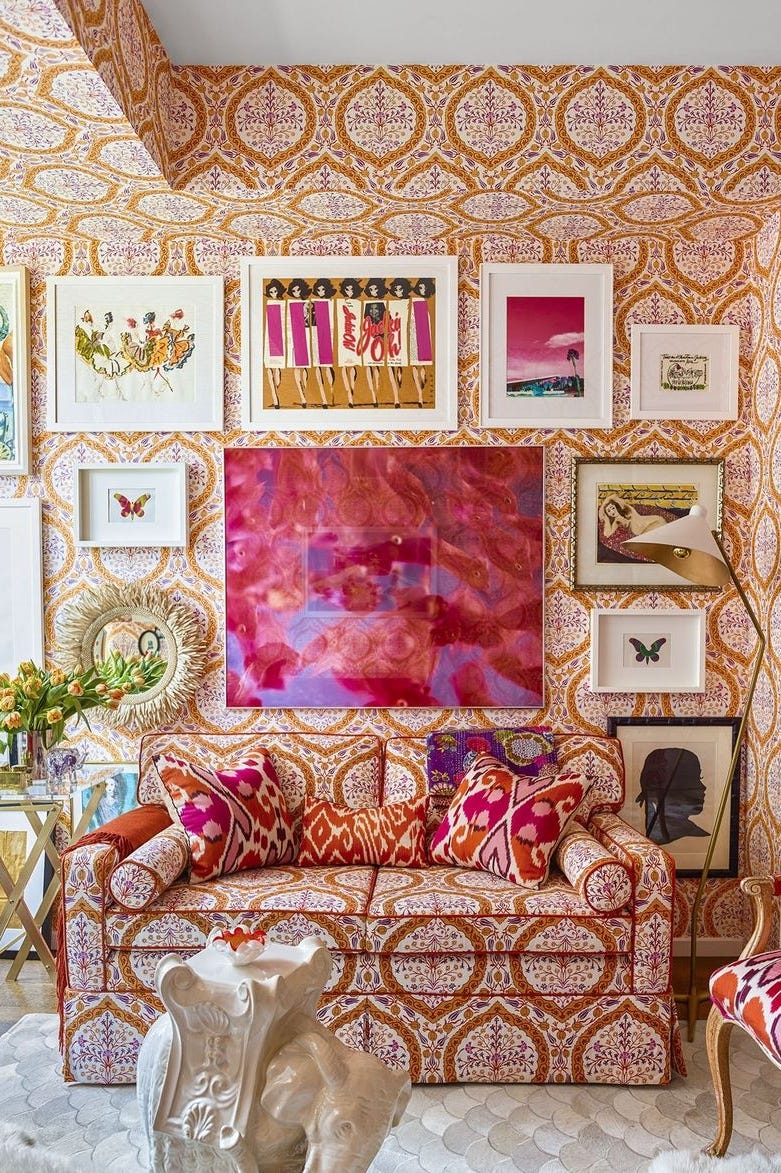 Explore All Options
To choose the perfect wallpaper design for your home, you should explore all of your wallpaper options, from materials beyond paper-like fabric like this Elizabeth Hamilton fabric wallpaper or natural textured wallpaper to textured papers like marble or wood or stone. There are a lot of wallpaper design options to choose from. Pick the wallpaper that will meet your goal.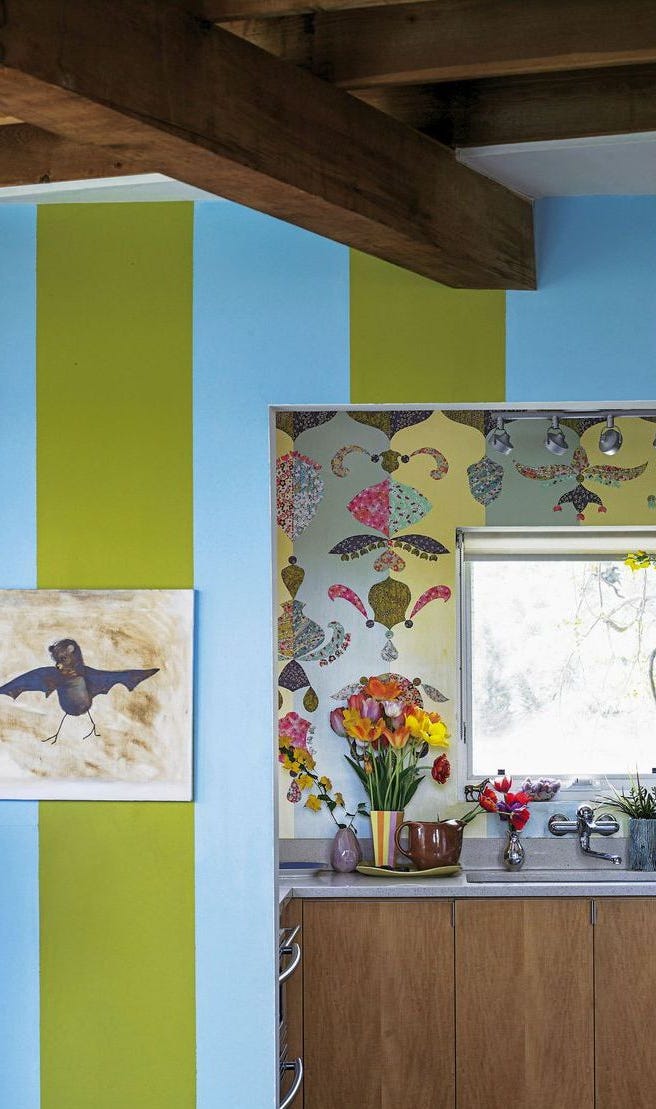 Consider the View From Other Rooms
If you're unsure of how the wallpaper will look like in your kitchen space, consider looking at it from the next room or from your dining area. Get a sample wallpaper design and experiment placing it on different walls and observing it from another room. Does it look good once you enter the space? Will it make the room smaller or darker? Does it look inviting? This will help you make a better decision in picking the right wallpaper.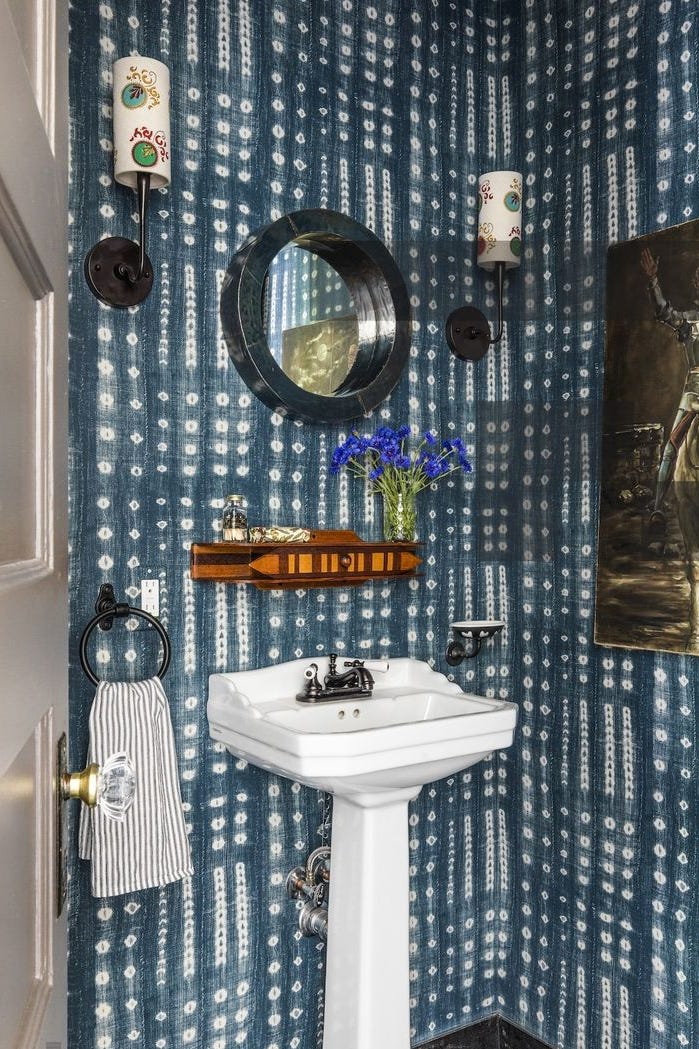 Choose the Right Room
Choose the right room to decorate with wallpaper. It could be your living area, dining space, bedroom, or even bathroom. Add styles in these areas without putting too much decorating effort.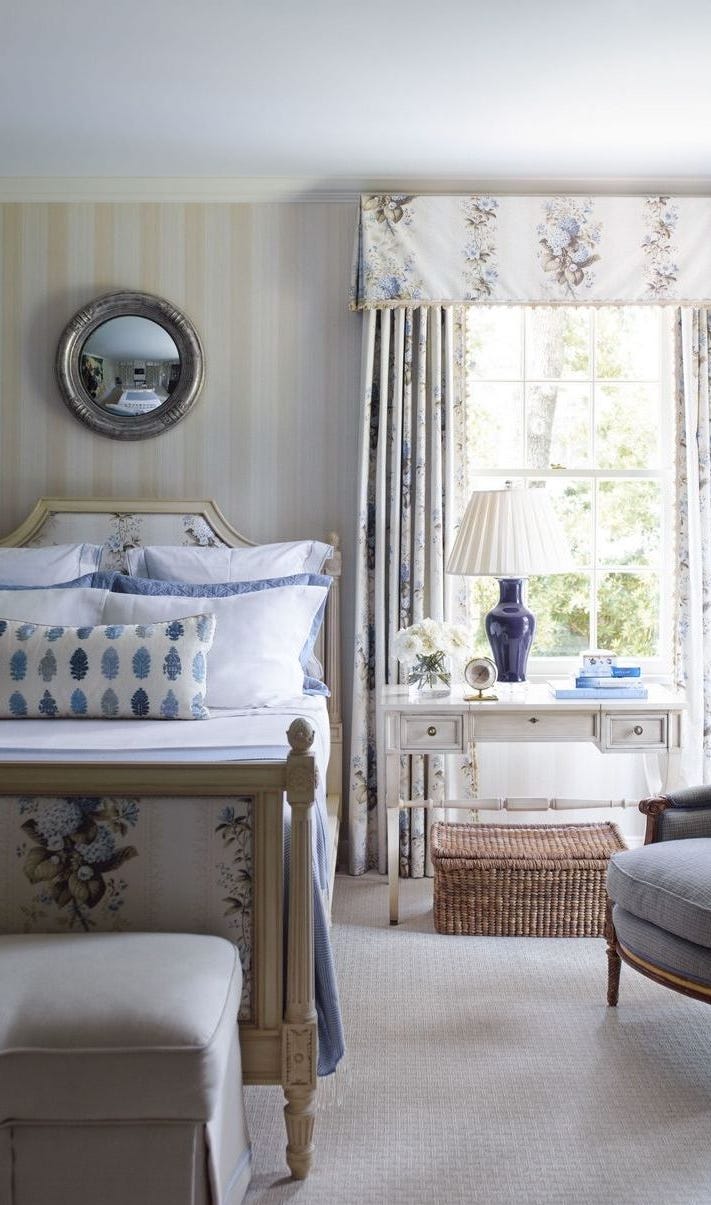 Go Subtle
If you're not a fan of bright and bold wallpaper design, then you can opt for subtle and minimalist wallpaper design. Or if you love designing your bedroom and you often change its interior style, then it's wise to go for a subtle wallpaper to avoid difficulty in matching with furniture and decors in the future.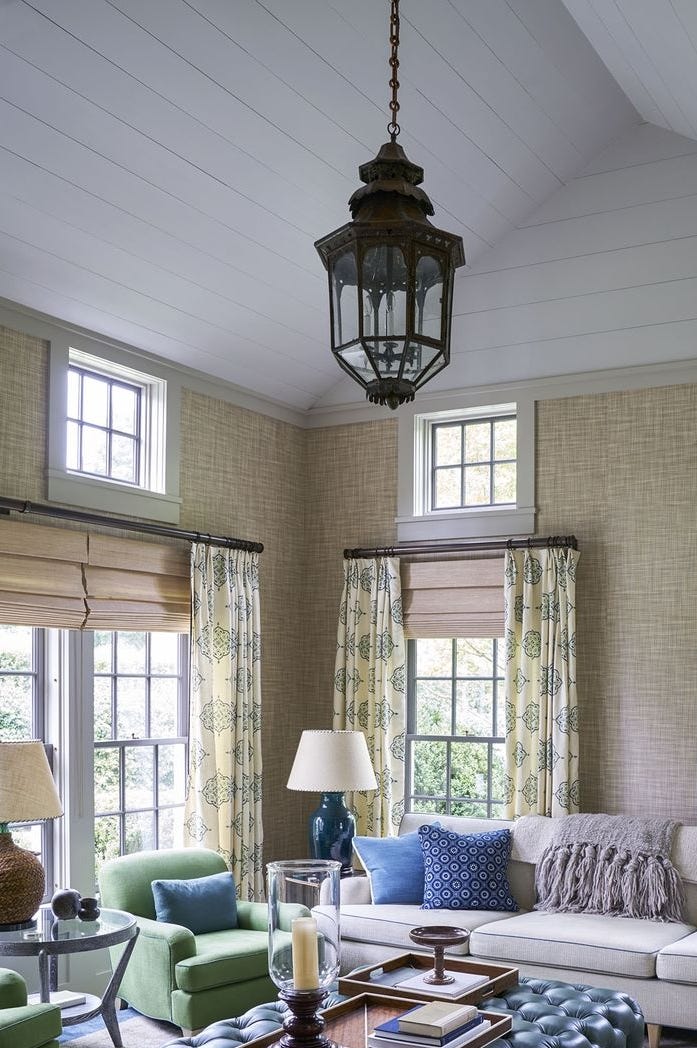 Consult for Professional Advice
Before placing an order, get professional advice about how much to buy. If you're working alone on designing your place with wallpaper, The Spruce created a simple guide to determine how much wallpaper to purchase.
Measure all walls and multiply the width by the height of each wall in feet.
Add all measurements to yield the total square footage.
Deduct for windows, doors, and other large openings.
Check the roll label for how much square foot coverage the roll gives and ensure that the roll coverage is more than the total wall square footage.
The general rule of thumb is to order one roll extra than what you need. It is best to get it at the same time as the original purchase to ensure the rolls are from the same product run so there is no variation in color. A consumer can ensure this by looking at the batch number. If the batch numbers are the same, then there will be no variation in color. The spare roll is to account for an offset match and mistakes. You can always return unused rolls if they go unused.
Double roll and single roll are industry terms; it is easier for the customer to determine how much wallpaper is needed by looking at the square-foot coverage the roll gives.
That's a wrap for our wallpaper design guide! Follow these expert tips, and we can guarantee that you will be able to choose the right wallpaper design for every room of your home. Transform a plain and boring space into a chic and glamorous area with the right wallpaper design. Learn more interior design tips and trends on Omysa's blog. You got this! Happy decorating!