Thinking of ways to redecorate your home without buying anything? Give your home a complete makeover with these brilliant no-cost design ideas.
Staying at home for weeks has made us all do a LOT of things. From learning how to bake to DIY home decor. Yes, we know. The itch to rearrange and redecorate your home is coming in strong. You CAN give your home a chic makeover without buying anything. Yes, you heard us right. We're going to focus on your home's layout and the creative ways to make changes to your space without spending.
Paint the Walls
The easiest and fastest way to redecorate your home is to paint your walls. Yes, choosing the right paint color will make all the difference. A little research would definitely help.
Also, according to Decorist interior designer Erika Dale, take things a step further. If you have leftover paint, use it as a stencil to create interesting patterns and shapes on your wall. This will create the effect of wallpaper. So, if you're up for the challenge, then put on your white overalls and start painting!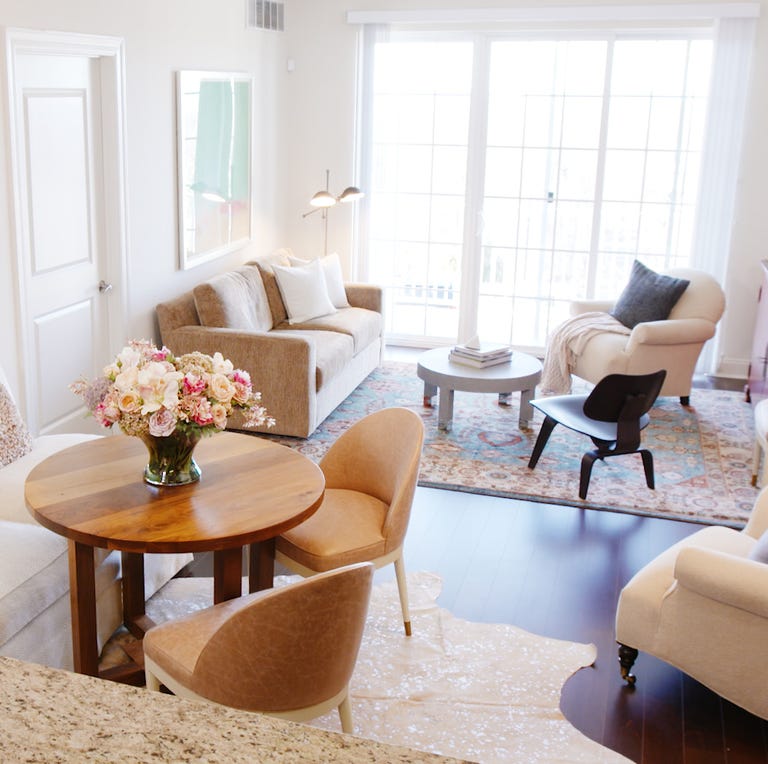 Move Your Furniture
If you're planning to redecorate your home, but spending is not an option, then rearrange your furniture. Trust us, it can totally transform a room. According to Virginia Toledo of the design duo Toledo Geller, "a space can be improved simply by rearranging existing pieces more cohesively."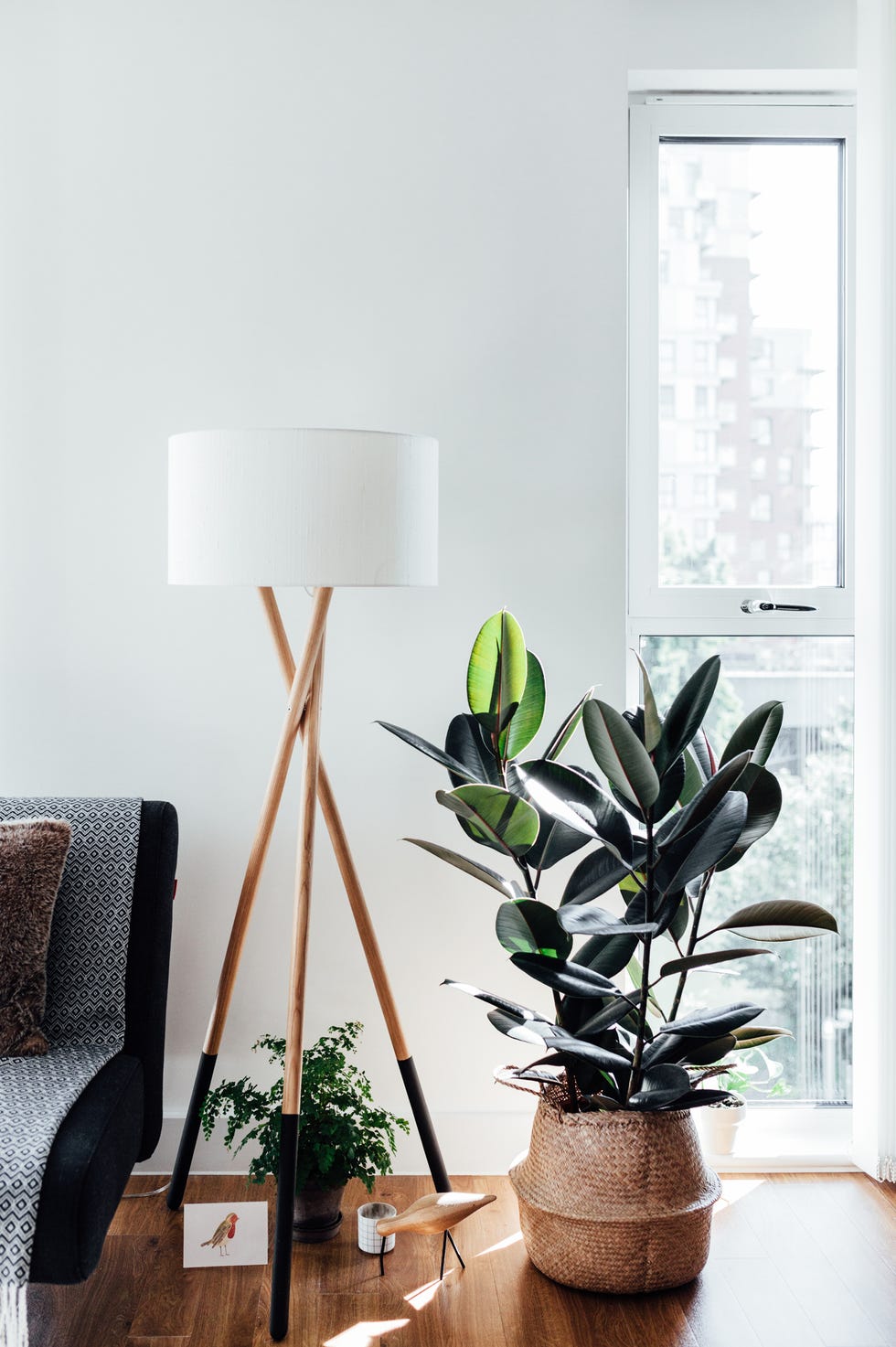 Bring the Outdoors In
Add life to your space by decorating it with indoor plants and fresh blooms. You don't have to buy from shops, just a quick trip to your garden or outside for blooming branches or wildflowers will do. Search for an old water pitcher or jar in your home then fill it with plants and flowers. It will give your home a natural touch.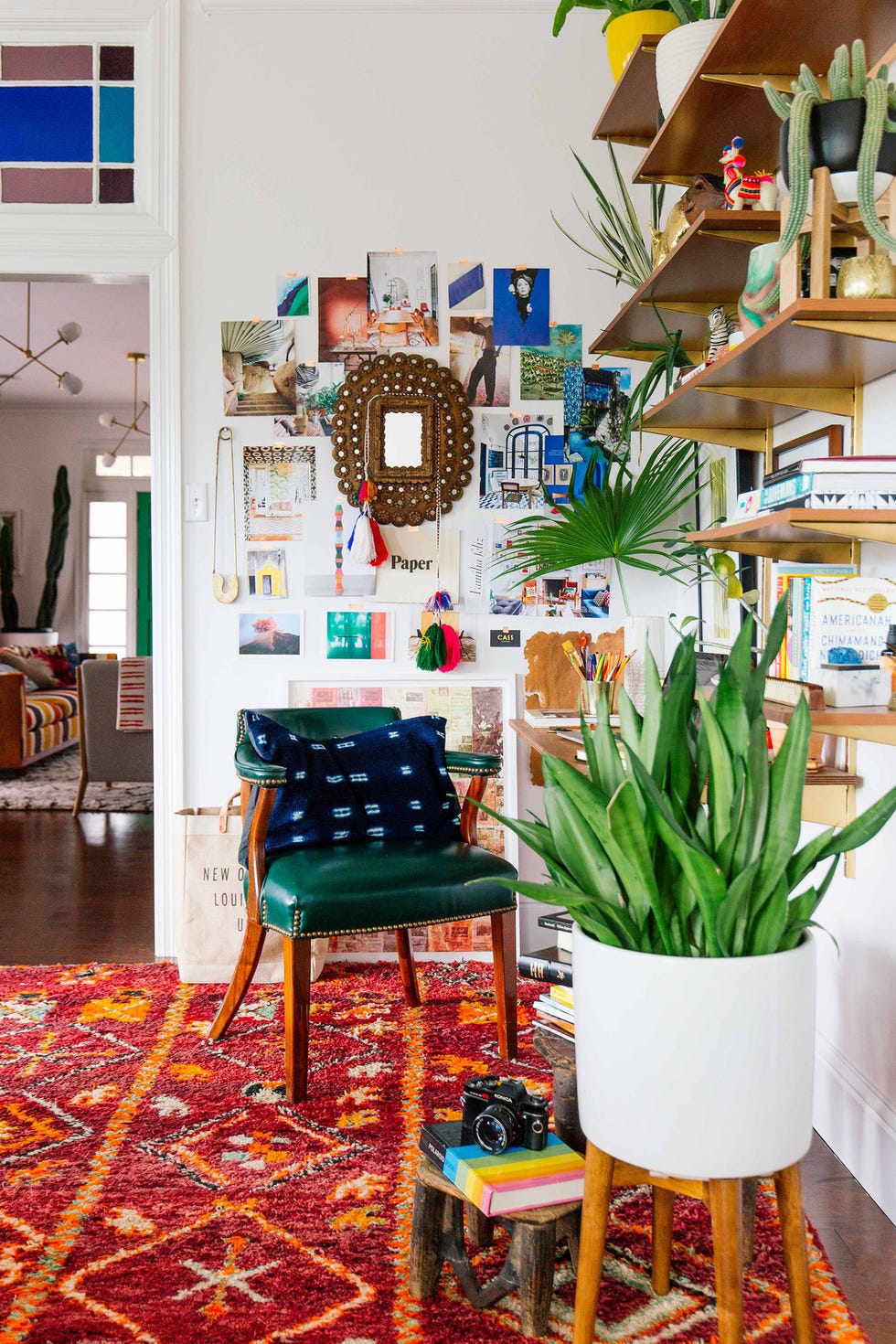 Create a Gallery Wall
Redecorate your home by creating a gallery wall. It will instantly give character to a boring space. Print free images on the internet then frame it. It's that easy!
Display Your Collection
Another easy way to redecorate your home is to put your collection on display. Whether in the living room or bedroom. It's also a conversation starter, and it gives a sense of nostalgia.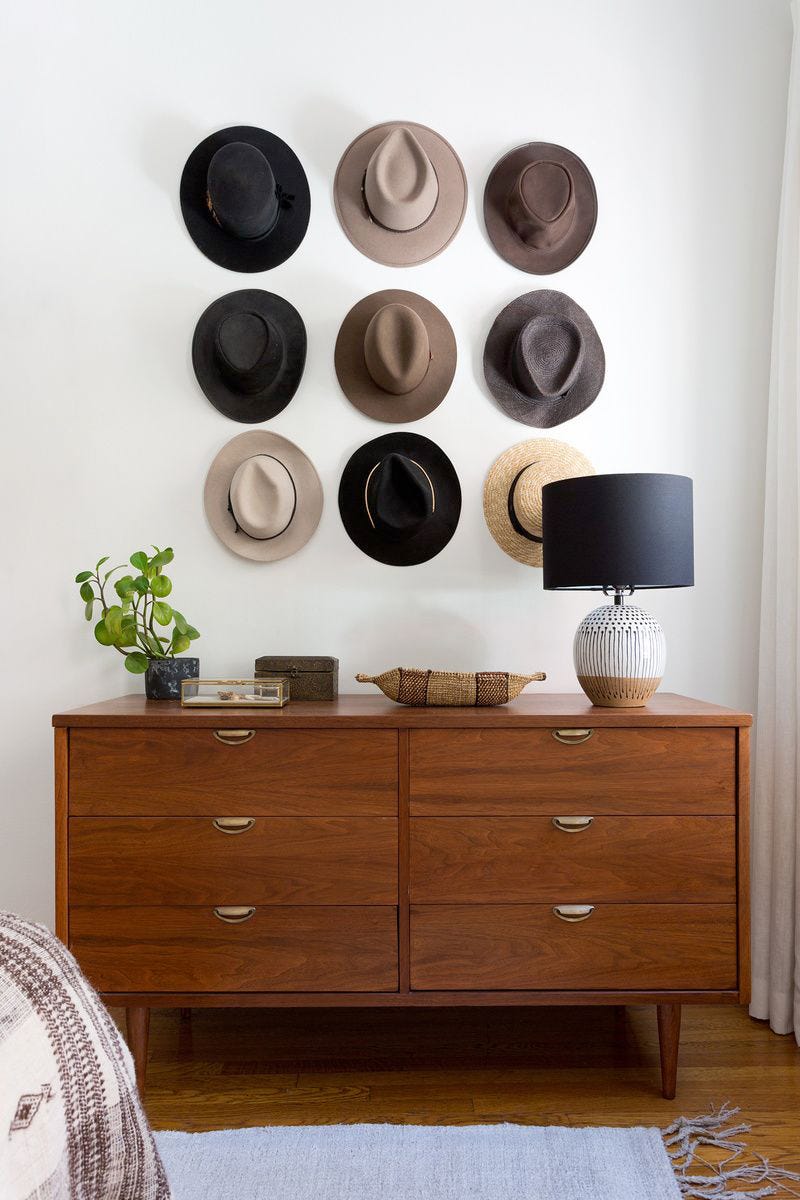 Display Your Accessories
A fun way to redecorate your home is to create a hat wall. It's also a great storage solution if you have limited closet space. You can organize your accessories by color, style, or aesthetic for an artsy look.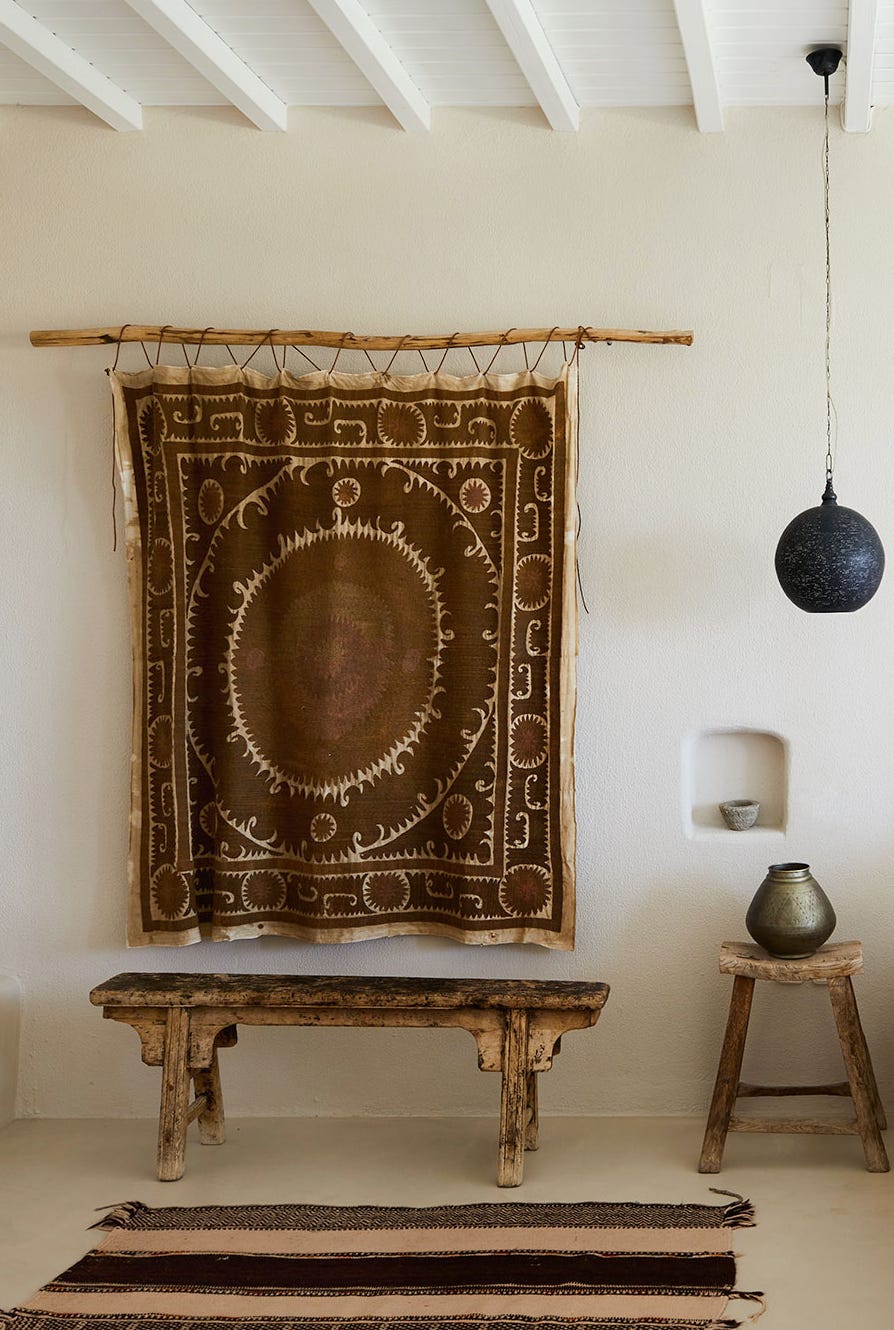 Hang Your Textiles
Another easy and fun way to redecorate your space is to transform an unused rug into wall art. It will create an unexpected hint of warmth and depth to the space. Plus, it's a great way to conceal imperfections at no cost. Use a curtain rod with clamps or hooks to hang the rug.
Got Time? DIY!
Yes, we know that you have a LOT of time in your hands right now, so why not use it to create decor in your home, just like this DIY ladder for your hats, plants, scarf, and bags. Not only it's functional, but you also don't have to spend a single dime.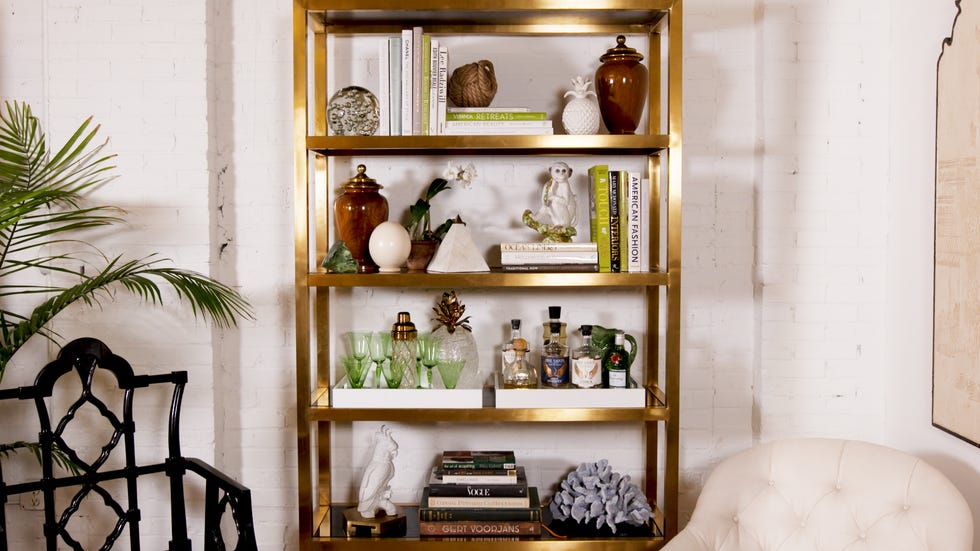 Shake Things Up
Lastly, redecorate your home by redistributing all of your accessories, artwork from the walls, and table decor to someplace new within the house. According to interior designer Kevin Isbell, this redecorating idea might help you have a brand new appreciation for a forgotten item when it's in a new location.
That's a wrap for our brilliant no-cost ideas on how to redecorate your home. Learn more interior design tips and ideas on Omysa's blog. Happy decorating!